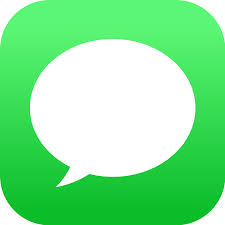 FAQs
Does Bark enable us to to monitor text message content on our children's devices?
Absolutely! Customers on the Bark Premium subscription plan can monitor text message content, including pictures and video on an Android or iOS device.
If Bark finds a phrasing or media that you as a parent would want to be aware of in text messages, we alert you to that via email, text message, or in-app along with a snippet of the potential issue.
What platforms does Bark analyze text messages on?
Bark monitors text messages on iOS and Android devices.
| | |
| --- | --- |
| | |
| To monitor an Android device's texts, photos, videos, and web browsing, you will need to download the Bark for Kids app to your child's Android device. | To monitor an iPhone, iPad, or iPod Touch's texts, photos, videos, voice memos, notes, and Chrome web browsing, you will need to download the Bark Desktop Application to your home Windows or Mac computer. |
Is Bark compatible with iMessage?
Yes! Bark will monitor iMessages on iOS devices. To monitor iMessages on an iPhone, iPad, or iPod Touch, follow these steps.
Does Bark allow me to see all text messages and pictures on my child's device immediately or in a list?
No. Parents/guardians don't get access to every single message a child sends — only to activities that may require a conversation or intervention. Here's how to talk to your child about Bark.
Bark uses advanced machine learning and statistical analysis techniques to recognize potential problems. When you've set up a device for content monitoring, Bark will alert you to any issues found in the content of your device's text messages, such as bullying, violence, suicidal ideation, and more. This includes a copy of the alarming content, as well as recommended actions to help you handle the situation.
Due to the large volume of data the algorithms are analyzing, not just for keywords, but actual conversational context, the analysis is not instantaneous. However, because of this conversational context, it is more sensitive and much more likely to catch risky behavior! Learn more about what makes Bark different.
Is Bark able to analyze deleted text messages?
In many cases, yes. Again, Bark will not show all deleted text messages in a list for you. However, the content of some deleted texts may be available for Bark to analyze and alert you to any issues contained in them.
Will Bark allow me to recover deleted text messages from a phone?
No. In many cases, Bark can analyze deleted text messages for concerning material and alert you to that but Bark is not a text message recovery tool.
Does Bark allow me to block text messages, block contacts, or block phone calls?
No. While Bark allows you to block many apps and sites with our screen time/web filtering features, Bark cannot block text messages, contacts, or phone calls. Text messages and phone calls use a different technology that can't be filtered by Bark at this time. (Plus, you'd likely want the child's device to have access to those texting and calling features in an emergency!)
Have more questions?
We are happy to help! Please reach out to us.