NOTE: This article is for subscribers on the Bark Premium plan. To set up an iOS device on the Bark Jr plan, click here instead.
Monitoring Apple / iOS Devices
In this article, we'll be helping you set up an Apple device for the monitoring of its texts, iMessages, photos, videos, and more.
Because of Apple's security, we can't monitor your child's texts and photos directly from the Bark Kids app.
So, we created a one-of-a-kind solution — the Bark Desktop App.
Once you install the Bark Desktop App, you're going to plug in your child's device to your Windows or Mac computer for the first-time setup.
💡 Don't have a home computer? Consider purchasing the Bark Home device. Not only will it give you powerful screen time & filtering tools for your in-home devices, it can also be used to monitor your kids' iPhones and iPads!
After the first-time setup, your child's device will send copies of texts and photos several times a day to your computer over Wi-Fi as long as their device is at home and connected to your network.
Bark then scans them for dangers and sends you an alert if we find something that may benefit from a conversation with your child, like bullying, depression, or sexual content. We will also alert you if it's been a while since we've analyzed your child's iPhone, iPad, or iPod Touch.
Get Started
STEP 1: Navigate to your parent / guardian app or dashboard.
STEP 2: Select Monitoring under your child.
STEP 3: Scroll down to +Add a new device, click on Monitoring, and select Apple/iOS.
STEP 4: Follow the prompts to download the Bark Desktop App onto your home computer (preferably a computer that your child does not use or have access to).
STEP 5:
Once you install it, follow the instructions to pair it with your account.
If you've set up the Bark Desktop App on this computer before, select Already set up before?.
If you've never set up the Bark Desktop App on this computer before, select Setting up the first time.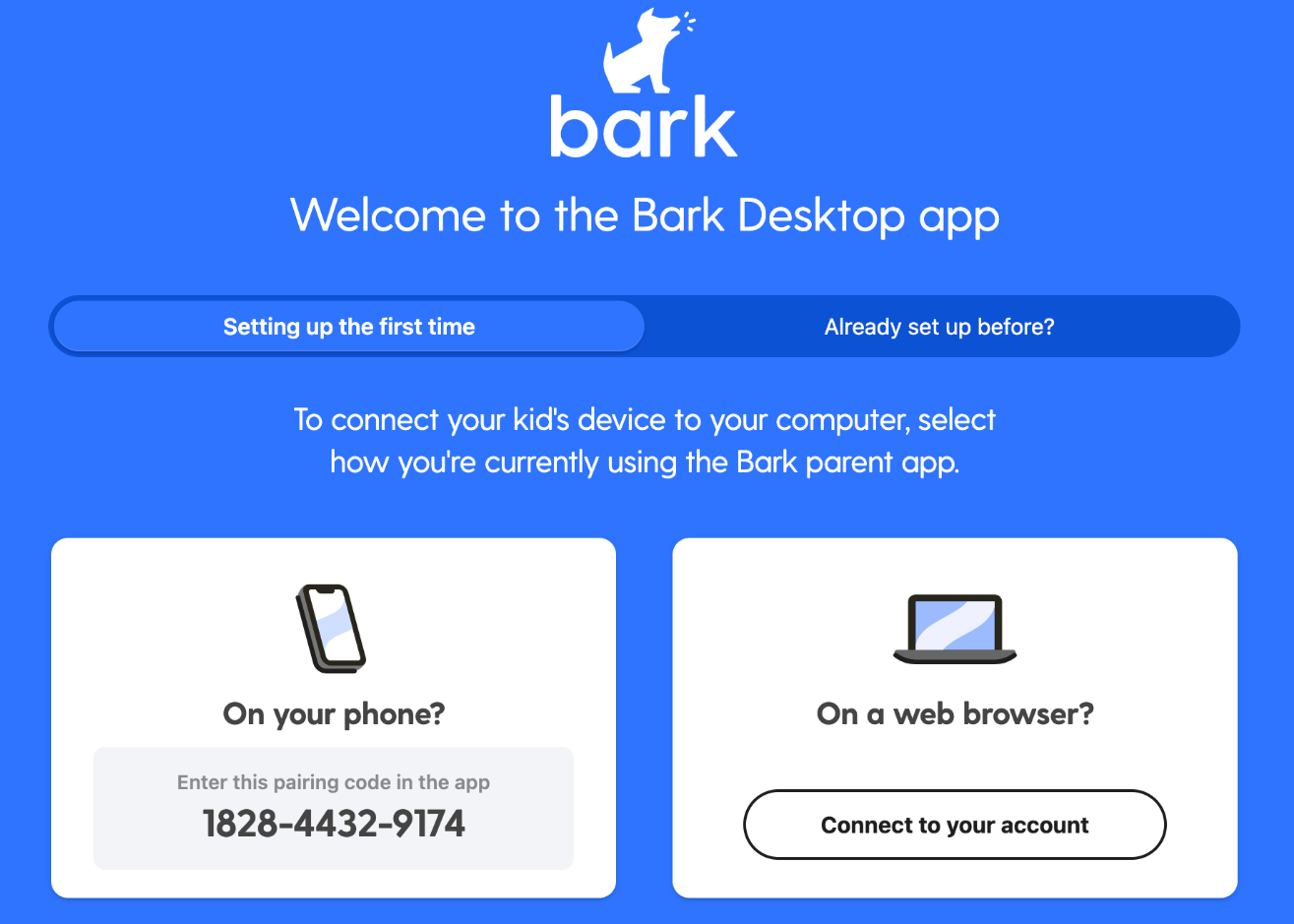 When it has paired with your account, the Bark Desktop App will update to look like the image below.
 💡 Not showing as paired? Try restarting your computer!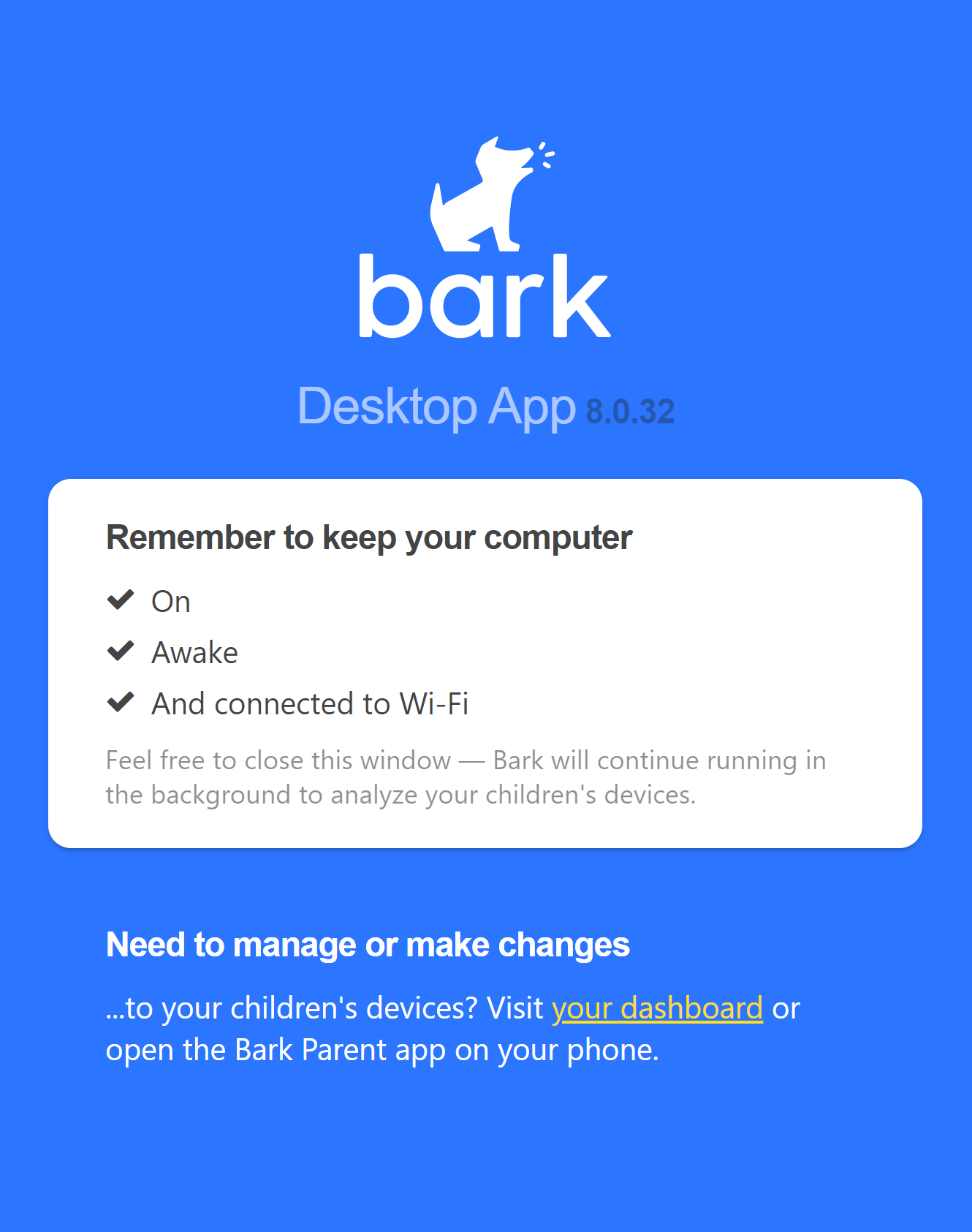 STEP 6: Plug in your child's iOS device into the computer with their USB charging cable.
NOTE: If you have a newer Mac, it may need a USB-A to USB-C adapter before you can plug in the cable. You can find those USB-C adapters at any electronics retailer. They will make using your Mac easier down the line for other things too!
STEP 7: Follow the prompts to detect this child's iOS device and select it from the list when it appears.
Keep an eye on your child's iOS device screen! You may have to enter in their lockscreen passcode to grant Bark the permission it needs, as seen below. If you don't see this prompt, you likely granted it already.

NOTE: On newer devices (iOS 15.7.1+ and iOS 16.1+), you may have to enter the lockscreen passcode multiple times due to Apple's security. If you'd like to avoid having to enter the lockscreen passcode for Bark's analyses, you can consider turning off the lockscreen passcode entirely on your child's device.
STEP 8: Once the device is detected and selected, you will see this page. This means it's starting an analysis of the device's texts, iMessages, photos, videos, notes, Whatsapp messages, and Kik messages. After reviewing this page, select Continue.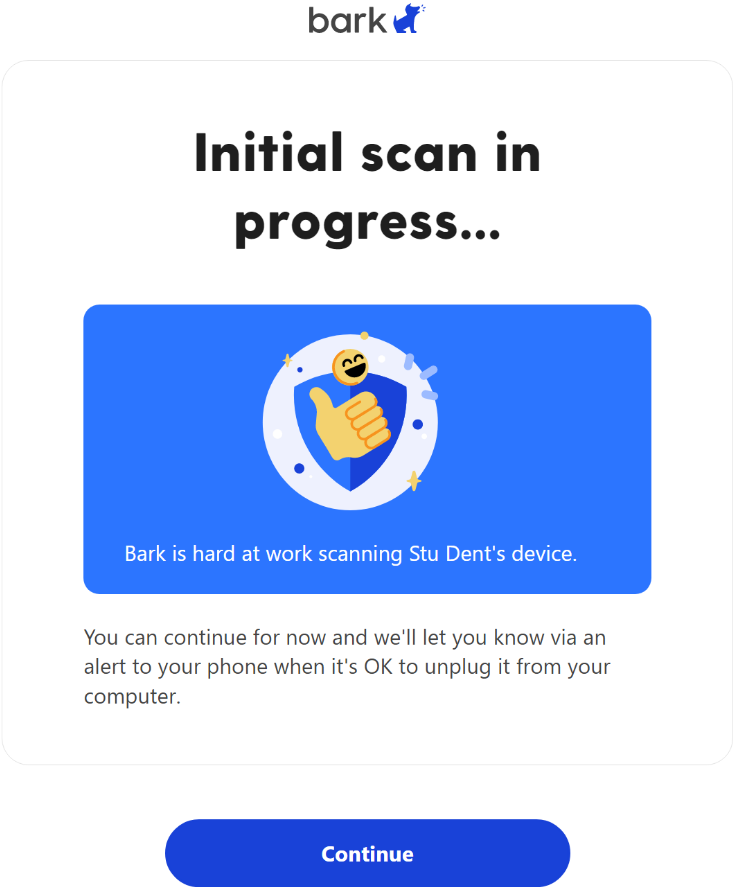 STEP 9: Review the best practices on the following page. On your dashboard, under your child's monitored devices, you'll see the progress.
STEP 10: Repeat these steps for your other children's iOS devices.
If your children have a shared iPad, consider creating a child named "Shared Device" (or something similar) to set up that device. 
If your other kids have Android devices, follow this guide instead, since the steps above are just for kids who use iPhone, iPad, or iPod Touch.
Best Practices
Leaving your computer on most of the day is recommended
Make sure your computer is on and awake for big chunks of the day while your child is at home. For recommendations on sleep settings adjustments, check out our guide for Windows and Mac.
Scanning will happen automatically over Wi-Fi 
Remind your child to always connect to Wi-Fi at home and to enter the lockscreen passcode if prompted. Bark will analyze their texts, photos, and videos several times a day. You can tell if Bark has detected the child's device over Wi-Fi under your child's iOS device on the dashboard.

If it's a green Wi-Fi symbol, it means it's currently being detected:

If it's a grey Wi-Fi symbol, it means it was detected over Wi-Fi in the past:

If you need help troubleshooting why Bark may not be detecting your child's iOS device over Wi-Fi, check out our frequent solutions here. In the meantime, go ahead and plug in the device via USB to get it analyzed while you troubleshoot the Wi-Fi detection.
Checking the status of Bark in the app
From the device profile on your parent app or dashboard, you'll be able to see when your child's iOS device was last analyzed. If you go a long time without getting the device analyzed, we will alert you.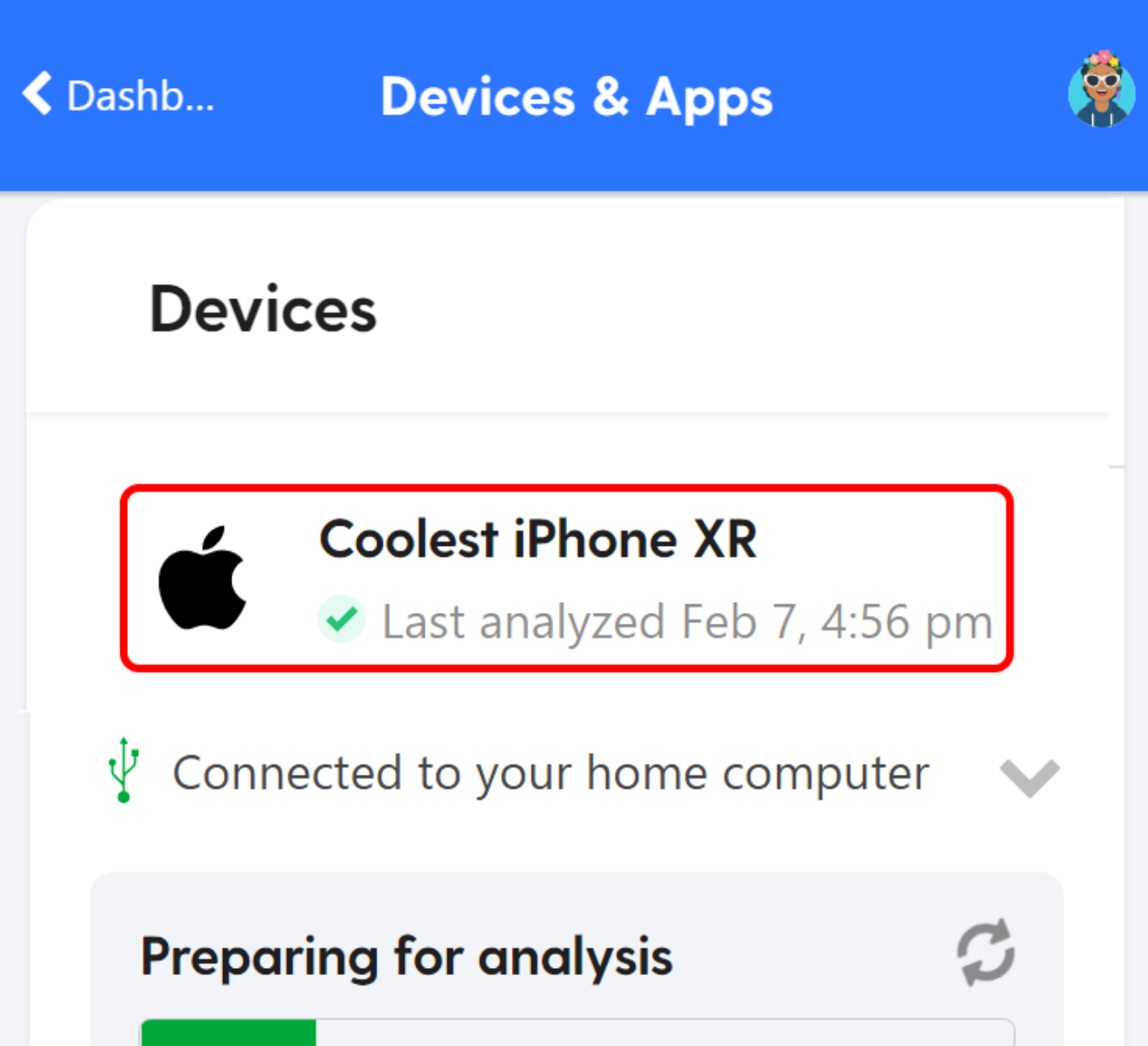 Reviewing Alerts
If Bark detects instances of bullying, sexual content, depression, self-harm, or other worrisome content in your child's messaging or media on their device, we will send you a notification.
Learn more about what makes Bark's content monitoring unique.
Need to add more?
You can add an unlimited number of email accounts, social media accounts, and devices for monitoring. Follow
this guide
to connect the rest of your kids' accounts and devices!
Need help?
Check out our iOS Troubleshooting Guide. Bark Support is also here for you! Please reach out to us if you need additional assistance.