Am I able to close my account?
You can cancel your account via the Account Settings on the Bark mobile app or the website, but if you are having trouble, our Family Online Safety Specialists are here to help!
Bark is the leading solution to keeping kids safe. Here's a little snapshot of what makes us unique:
How To Reach the Cancellation Page:
Log in to your Bark account > select Account Settings on the top right menu > scroll down to Cancel my account.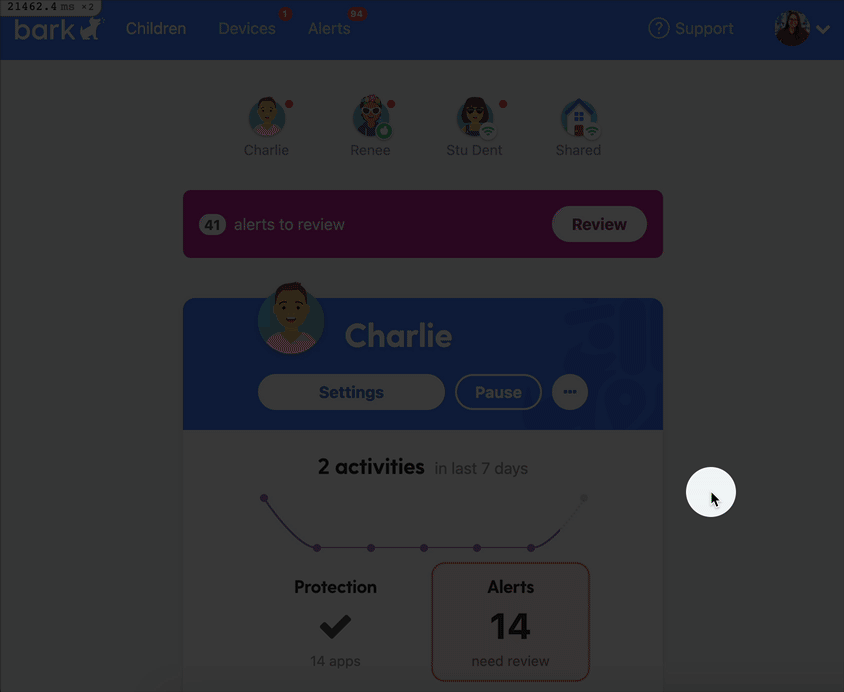 What exactly do these options mean?
On the cancellation page, you will see the following:

Talk to a human lets you chat with one of our Family Online Safety Specialists who are here to make this tech world less of a headache with guidance, support, walkthroughs, and more! For example:
Need more time than the usual 7-day free trial?
Have questions about how Bark monitors?
Want to schedule a support call?
Support articles are organized into different collections for you to browse through for instructions, frequently asked questions, what Bark monitors, and more.
Here are some help articles to get you started:
"Times are tough?" allows you to start a conversation with us about getting help with the cost of Bark. We are here for you and your family, and are committed to help during these times. Just click that option, and start a conversation with us!
For additional resources, check these out: