In your account settings, you can edit your plan type, update your payment information, check your invoices and more.
STEP 1: Log in to Bark, if applicable.
STEP 2: Visit your Account Settings page on the top right menu.
STEP 3: Scroll down to the Billing section.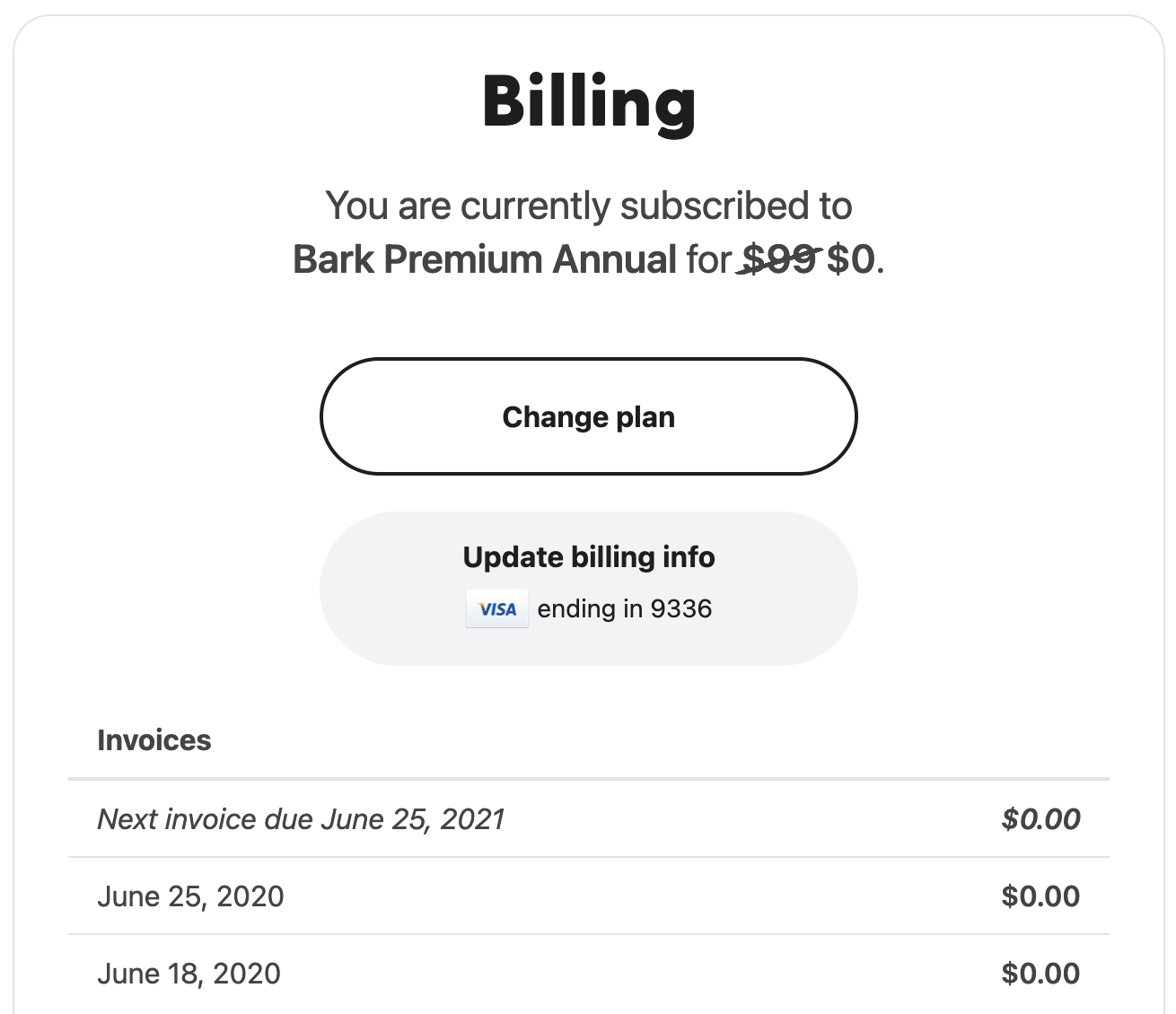 You may reference the Invoices section for all previous charges along with the estimated price of your next invoice! This estimate will include any potential discounts or coupons you have received.
You may click on Change Plan if you wish to change your plan type (monthly vs. annual), change your subscription tier (Bark Jr. vs. Bark Premium), or if you wish to update your payment method.
NOTE 1: PayPal will not show the option to edit the plan but you're still welcome to! You'll need to cancel the account and then reactivate it by logging in again. You'll be presented with subscription plan options once you do, which is how you can then change your plan.
NOTE 2: Apple In-App Subscriptions will not show this option here because you need to make those changes via Apple Subscriptions itself. Click here for more information on managing billing settings through Apple Subscriptions.
Need additional assistance?
We are happy to help! If you have any questions, please do not hesitate to reach out to us!