Background
The Bark Phone™ comes bundled with wireless service provided by Bark itself. As part of the setup process, Bark will assign your child's Bark Phone a phone number with an area code within your zip code.
You can also transfer an existing number from another carrier (known as "porting") at no additional cost!
How do I transfer (port in) my number to the Bark Phone?
There are a few steps you'll want to complete to ensure a successful number transfer experience:
Keep your service active with the other carrier

until your number is fully activated with Bark. Your account with your previous service provider must remain active to transfer your number over.

Wait to transfer your number

until after you get your new Bark Phone.
Gather some information from your previous carrier. Here's the information you'll need to transfer your number:

Carrier Name (e.g. Verizon, AT&T)

Name on Account
Address on Account
Phone number currently on the Bark Phone
Phone number you'd like to transfer to Bark (contact your carrier to release permission for the number to be ported)

Account Number (usually located on your bill, or service provider portal)
PIN needed to move your number over:
Lastly, enter that information into your Bark Account Settings.

Log in to your Bark account.
Select Account in the ˅ menu (computer) or ≡ More (mobile).
Scroll down to Mobile Data > Manage Service > Transfer number to Bark.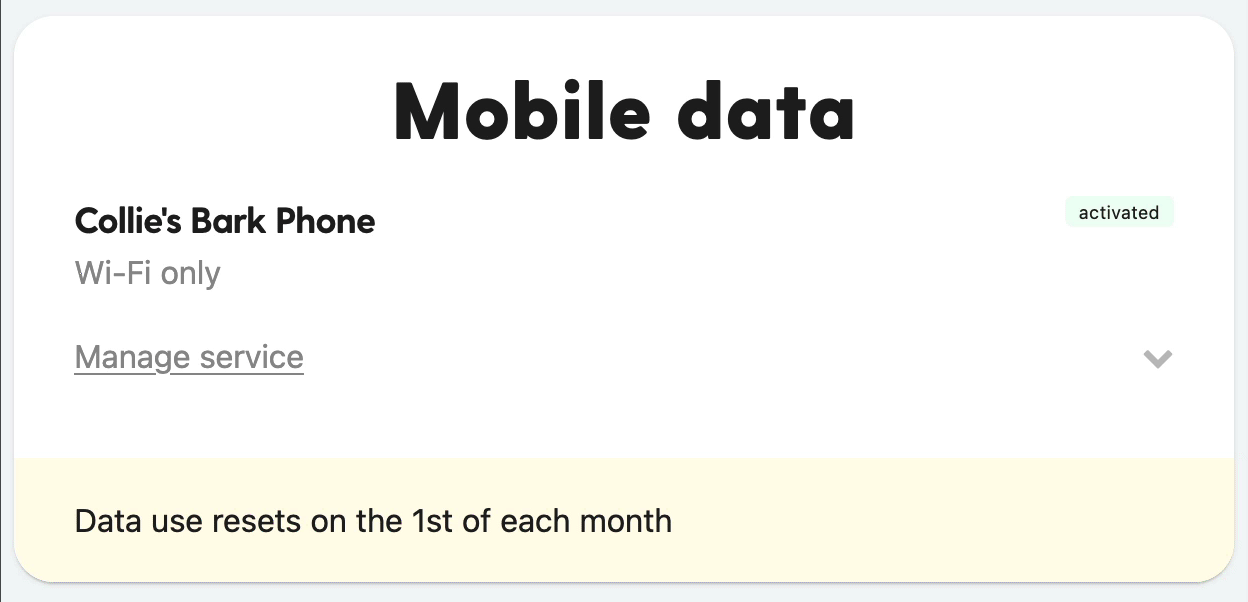 How do I transfer (port out) the Bark Phone number to another carrier?
If you need help with your account or device, contact us! We'd love to help resolve any issues you may be having with Bark. You can also send us a message requesting the information you may need to port out the number to another carrier.