This article is for Bark Premium subscribers. If you'd like to set up screen time & web filtering on an Amazon Fire tablet, you will need Bark Home.
To connect your child's Amazon Fire tablet for monitoring of its Silk web browsing, saved photos/videos, and many installed apps, we have text instructions and a video below!
Get Started
Watch this video to learn how to monitor an Amazon Fire tablet. If you'd like some additional tips — or if the video doesn't play — follow the step-by-step instructions written below.
STEP 1: Download the Bark for Kids app.
Tap on the top search bar at the top of the tablet's home screen. 
Type in Bark for Kids.
If applicable, tap on Amazon to narrow the search results to Amazon apps.
Look for the app with this icon:

STEP 2: Open the Bark for Kids app.
STEP 3: Enter your Bark parent/guardian credentials and tap Get Started.
NOTE: If you are getting an error logging in, check that your child's device is connected to the internet and try again. If still no luck, go to your parent/guardian device to reset your Bark password.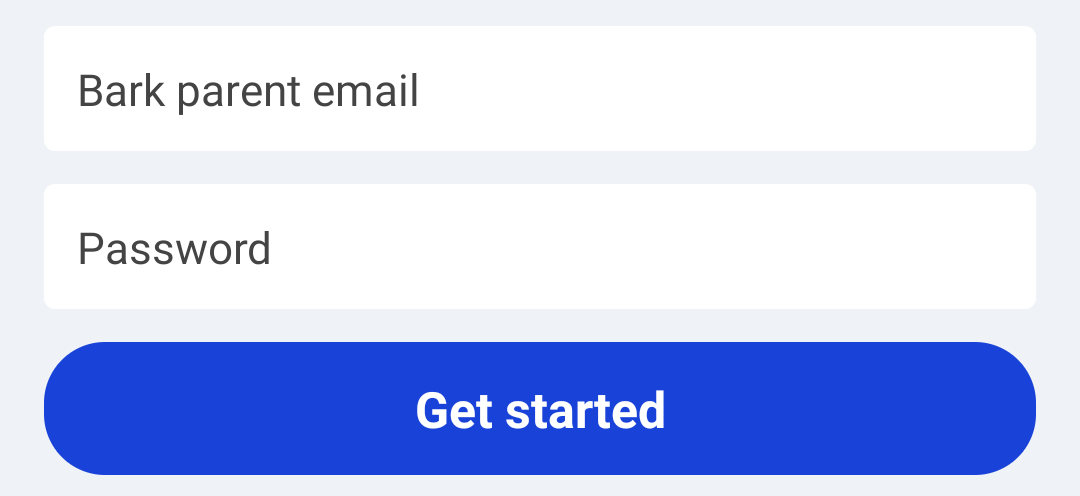 STEP 4: Select the child that uses this device.
NOTE: If it's a shared device, consider adding a child named "Family Tablet" for example.
STEP 5: Follow the on-screen prompts to allow permissions.
You will see several screens that will ask for permission to monitor your child's device.
Check Do not show again and tap Start now.

STEP 6: Select Open Settings when prompted about Accessibility.
NOTE: If you are using Amazon's built-in parental controls, you may have to manually go to the Settings app (on the Amazon adult profile) > Parental Controls > Household Profiles > Manage [Kid's] Profile > Accessibility > scroll down to Bark > enable. 

Scroll down to Services, and tap on Bark.

Tap the slider to enable Bark.


STEP 5: Fine-tuning.
To test the monitoring or to adjust settings, open the Bark for Kids app and tap the settings icon (see below):

Descriptions of settings:
Upload over Wi-Fi only: If your child's device needs to conserve cellular data use, then you may consider turning on the setting of "Upload over Wi-Fi only." Otherwise, leave disabled.
Test monitoring: If you want to make sure the Amazon Fire device monitoring is set up properly, tap on "Test monitoring." A message will then pop up letting you know if it looks good!

🚧 NOTE: Do NOT logout of the Bark for Kids app, or monitoring will be impacted.
Congratulations! 🎉
From your Bark dashboard, you will now see the device has been associated with your child under their profile. Here is an example:

The app will also automatically monitor the content on many social media apps without needing to connect them to Bark with your child's login credentials, like Instagram, TikTok, and Messenger Kids. 
Remember to also connect your child's other social media and email accounts to Bark for additional monitoring from your Bark dashboard.
Best Practices
Consider talking to your child about Bark and why the Bark Kids app needs to remain installed. We also have added uninstall protection to the Bark for Kids app. The child app can be uninstalled with your Bark parent/guardian password.
Don't worry, if somehow the app stops working or is deleted, we'll notify you via email, text, and/or the parent app.
Reviewing Alerts
If Bark detects instances of bullying, sexual content, depression, self-harm, or other worrisome content in your child's messaging or media on their Android device, we will send you a notification.
Learn more about what makes Bark's content monitoring unique.
Need additional assistance?
If you have any questions about Amazon Fire setup or anything else, don't hesitate to reach out to us!