Before your rules can take effect on the applicable device, make sure that you've set up mobile or in-home screen time & filtering on this child's device.
Method A:
Review the video instructions below to allow an app or site through the Screen Time tile.
Method B:
Review the text instructions below to allow an app or site through the Insights tile.

STEP 1: While logged in to your dashboard, find your child's profile. Take note of the current rules being applied as indicated by the icon near their avatar.
For example, the apple icon tells me that School Rules are currently in effect for Chili: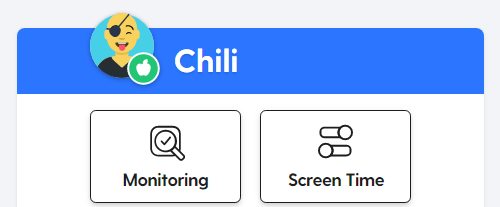 Here's a summary of what the icons mean:

= Default rules

= School rules

= Bedtime rules

= Free time rules

= Paused Internet (all internet access is blocked). 
STEP 2: Under the child, select Insights. Scroll down to Recently blocked, as seen in the example below:


STEP 3: Review the activity. If you want to quickly allow a site, click on it. You will then see something like this, explaining why it was blocked and giving you the option to allow it: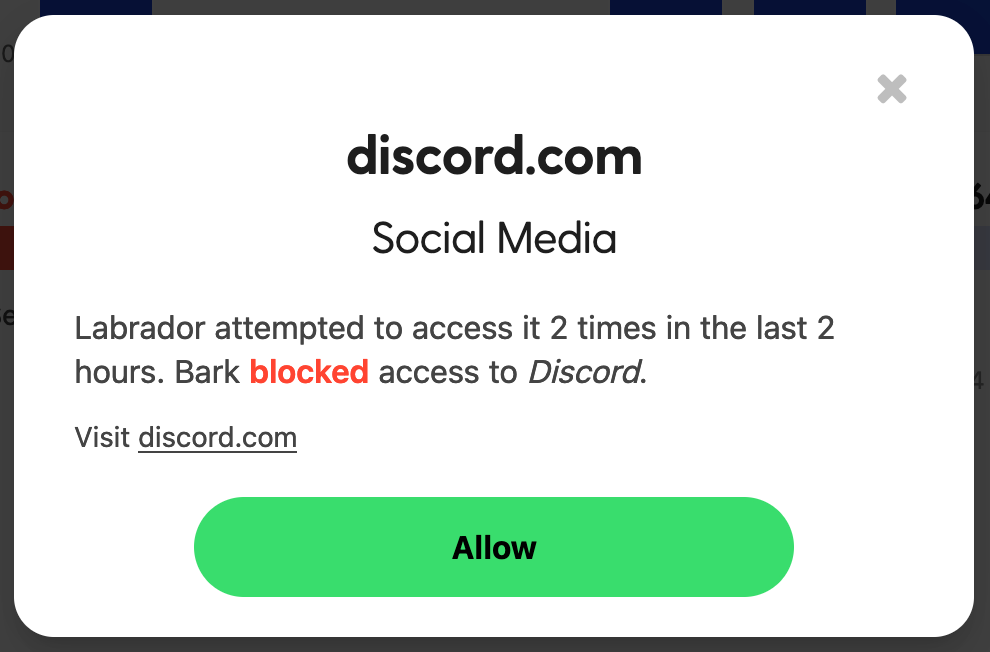 NOTE: It may take a few minutes for changes to take effect. For faster results, you can restart the child's device.
STEP 4: You may be asked whether you want to either allow the whole app (e.g. Discord) or just allow the domain (e.g. discord.com). If you're not sure, we suggest selecting the whole app.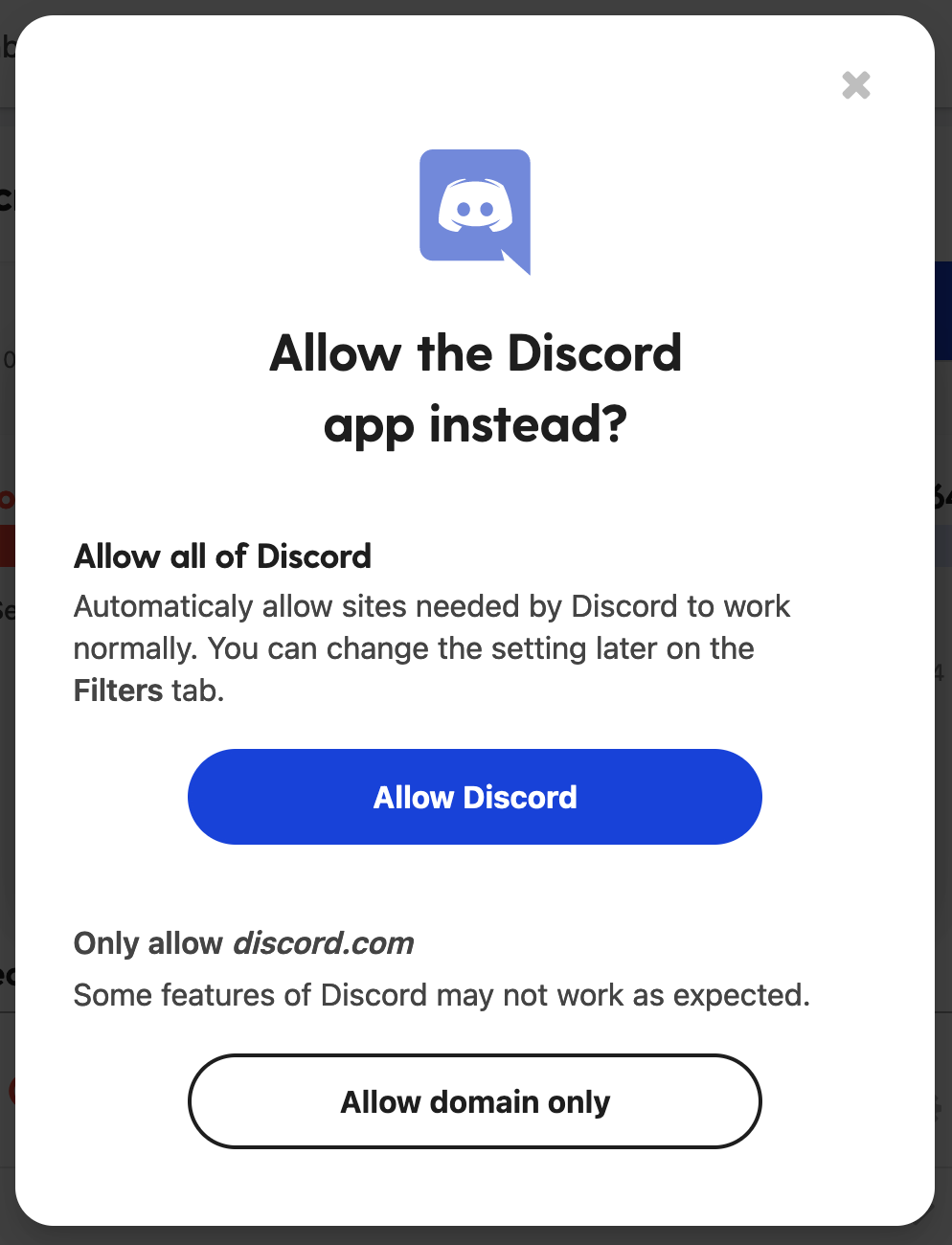 STEP 5: Then, we'll ask you to verify whether you want that rule to apply to other children or other rulesets, like so: