In your account settings, you can edit your plan type, update your payment information, check your invoices, and more.
STEP 1: Log in to Bark, if applicable.
STEP 2: Select Account in the ˅ menu (computer) or ≡ More (mobile).
STEP 3: Scroll down to...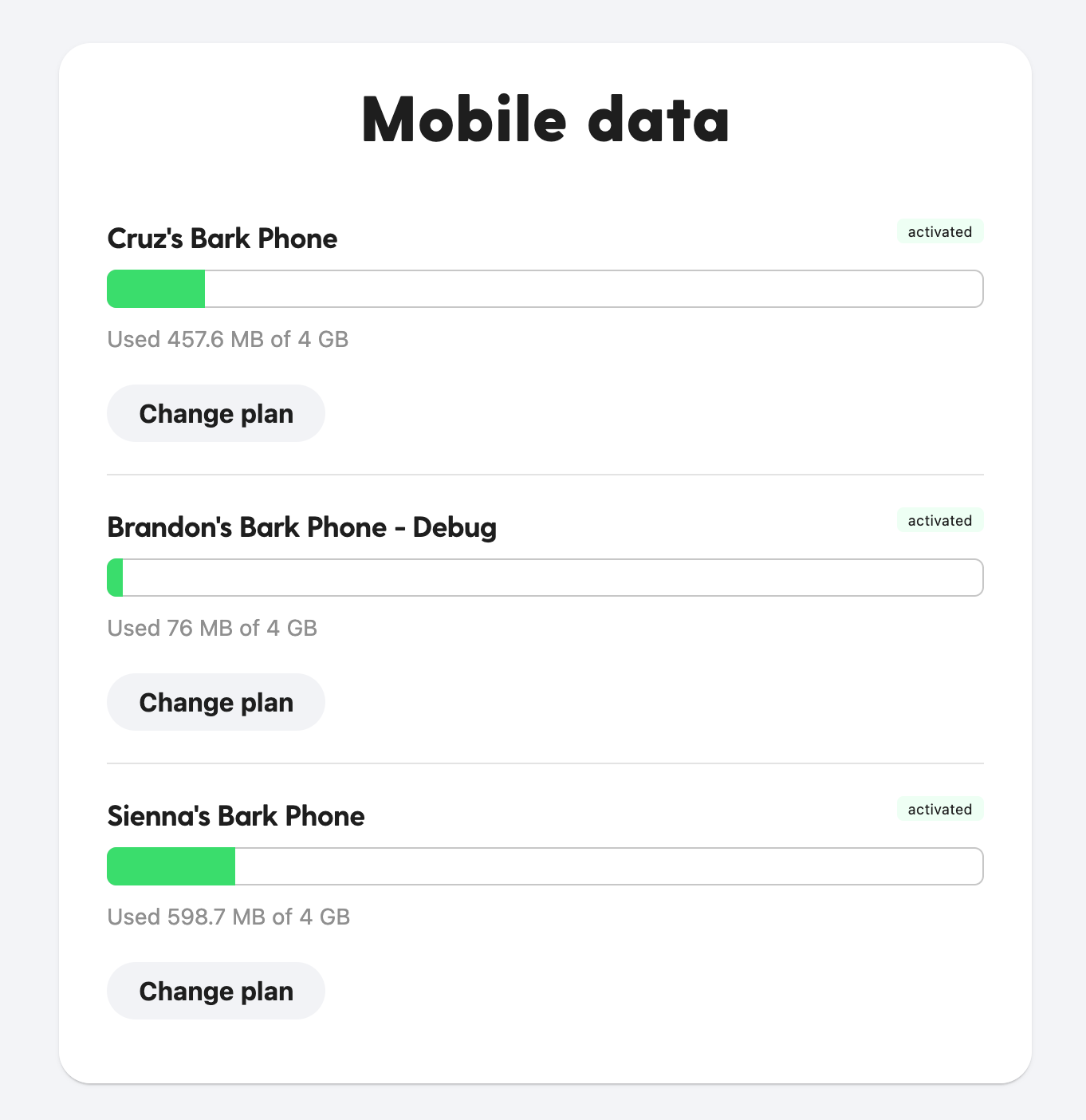 and/or the Billing section.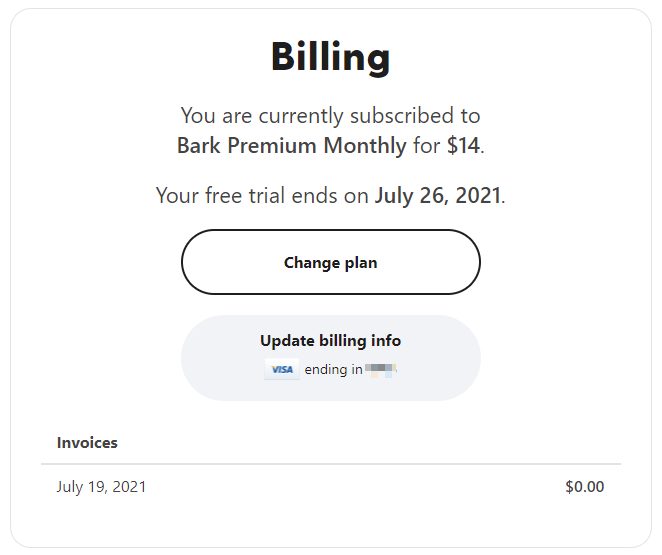 Reference the Invoices section for all upcoming charges! They will include any potential discounts or coupons you have received.
Click on Change Plan if you wish to change your plan type (monthly vs. annual) or change your subscription tier (Bark Jr. vs. Bark Premium).
Select Update Billing Info if you need to update your payment information.
NOTE 1: Apple In-App Subscriptions will not show this option here because you need to make those changes via Apple Subscriptions itself. Click here for more information on managing billing settings through Apple Subscriptions.
NOTE 2: If you've signed up through one of our partners, you may instead see a message about contacting them directly to make changes to your plan.
NOTE 3: Though we still support customers who set up PayPal as their payment method in the past, we are no longer accepting new PayPal subscriptions. If you need to edit your payment information, you'll need to cancel the account and then reactivate it by logging in again. You'll be presented with subscription plan options once you do, which is how you can then change your plan.
FAQs
Why do you need my card for a free trial?
Though you may be prompted to enter your credit card for COPPA compliance, you will not be charged for your subscription until the end of the trial is up. You're also able to cancel at any time.
If you need more time on your free trial, don't hesitate to reach out to us!
What is this $1 charge at the start of my trial?
That is likely a "pre-authorization hold." We need verifiable consent via a valid credit card on file due to COPPA laws. The way we verify if the credit card on file is valid is by a pre-authorization hold for $1. Once the hold has verified the card is valid, we reverse the hold.
What is COPPA?
COPPA is otherwise known as the Children's Online Privacy and Protection Act.
The original COPPA laws were created to help ensure that digital brands weren't taking advantage of new marketing channels to target kids under 13.
In short, if you add a child to Bark, we're not legally allowed to monitor their accounts unless we have verifiable parental (or guardian) consent in the form of a credit card added to your account.
Why was I charged twice?
The most likely reason is that you accidentally created two Bark accounts. We're happy to help you find the other account! Just reach out to us.
Need help or have additional questions?
We are happy to assist! Reach out to Bark Support, and we'll help every step of the way.