Apple requires the use of app-specific passwords when connecting Apple email accounts to third parties like Bark. The emails connected with this method end in @icloud.com, @me.com, or @mac.com. This means that if your child's iCloud account ends in @gmail.com, for example, then you will connect the email to Bark via the Gmail connection rather than the iCloud email connection.
NOTE: Connecting the iCloud email to Bark only monitors emails sent and received — not iOS messages, photos, etc. To monitor an iOS device's texts, photos, and more, click here!
Get Started
STEP 1: Enable two-factor authentication for the iCloud account.
To connect the iCloud email account to Bark, you will have to enable two-factor authentication for the child's Apple account. You can enable two-factor authentication by following the steps below on your child's iOS device:
Go to Settings > [your name] > Password & Security.
Tap Turn On Two-Factor Authentication.
Follow the prompts to finalize Two-Factor Authentication.
Now that you've enabled two-factor authentication on your child's iOS device, you can give it back to them. We're going to follow the next steps from a computer (easiest) or your own phone, whichever you prefer!
STEP 2: Log into your child's Apple ID account page with their login credentials.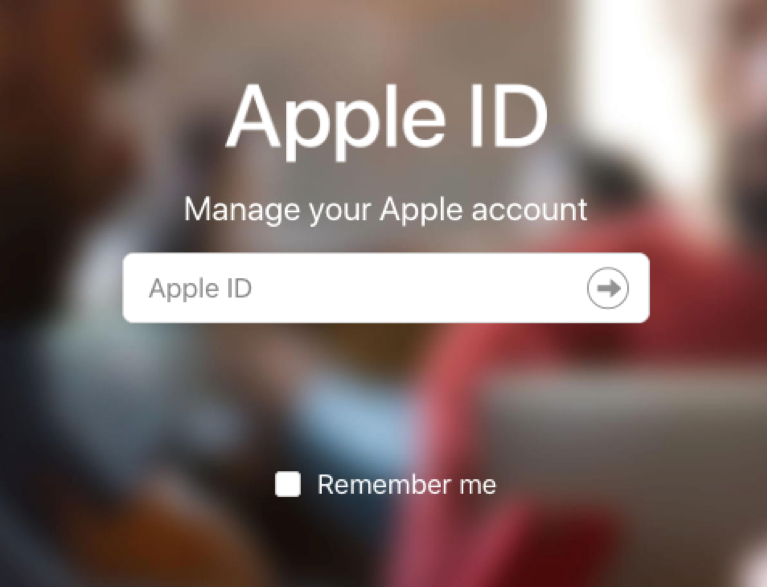 STEP 3: Generate app-specific password.
To generate the app-specific password needed to add your child's iCloud email account to Bark, scroll down to Security.
Under the Security section, you'll see App-Specific Passwords.
Click on Generate Password.

Type in Bark and then click Create.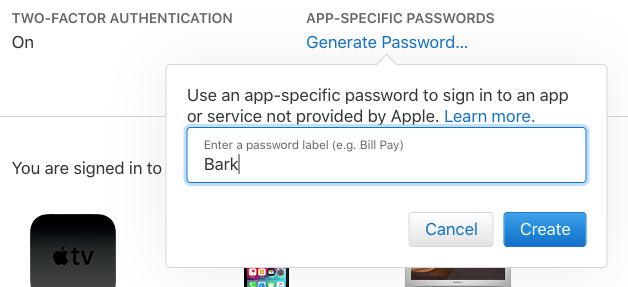 A long password will be generated on the next screen. This is what we need to connect the account to Bark!
Highlight the password.
Right-click and Copy the password, as seen below: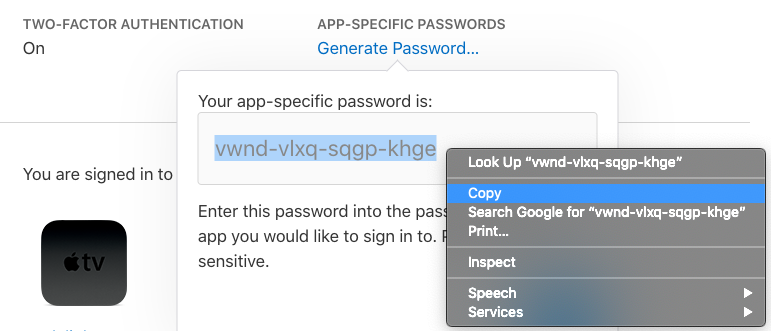 STEP 4: Return to your dashboard.
Select the ... menu 💬 and > Add a device or app:
If applicable, select Content Monitoring. Under the Email category, select iCloud.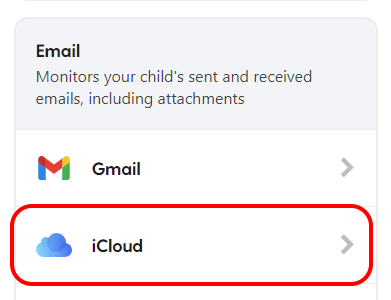 Paste the password into the iCloud password field. Then click Connect.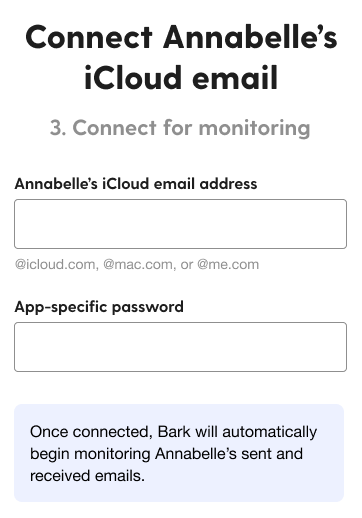 That's it! 🎉
You'll see the message below, indicating it has been successfully connected for monitoring.

You will also see it on your child's profile, along with all of your child's other connected accounts: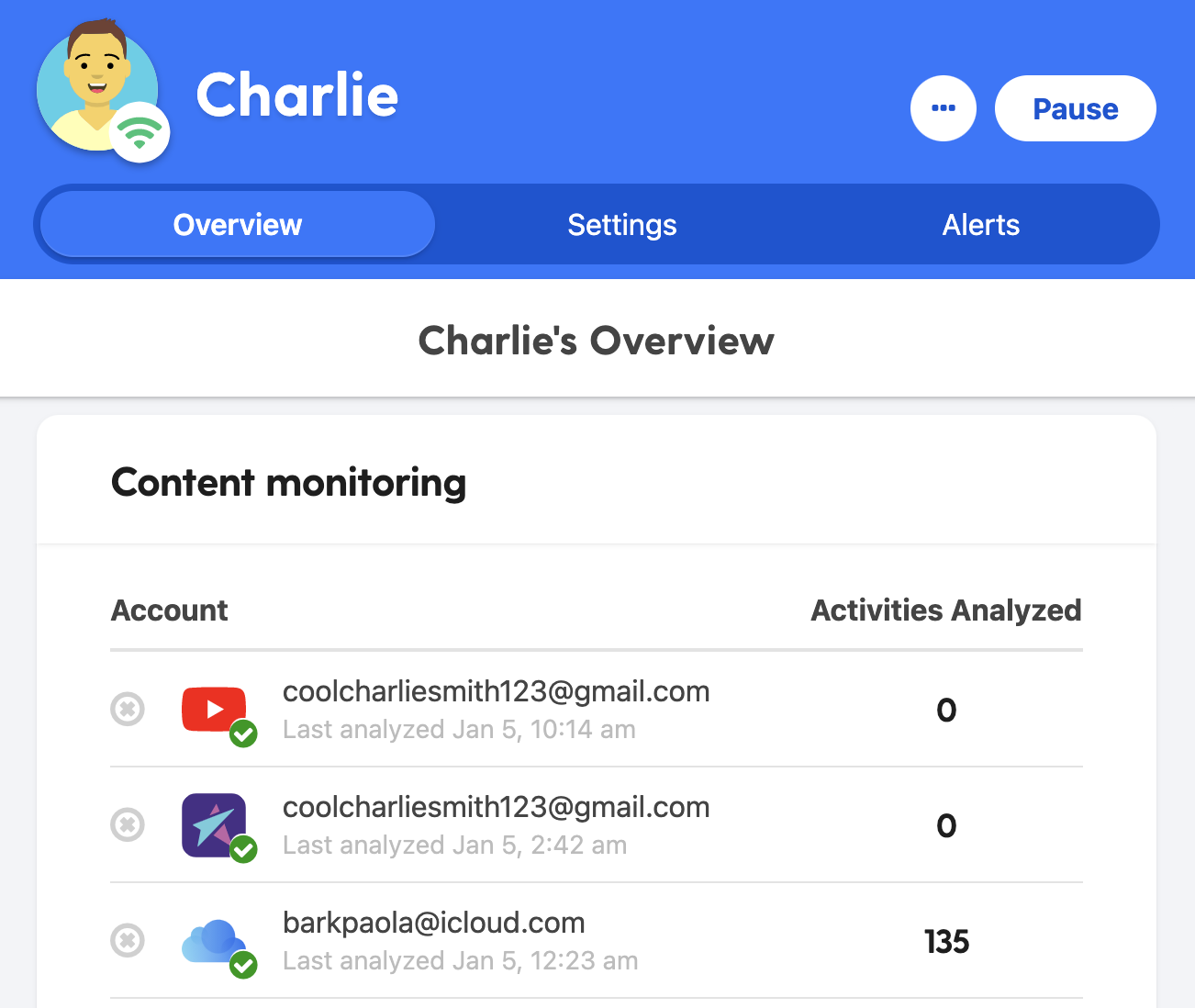 Need additional assistance getting set up?
If you have any questions, please contact us, and Bark Support will be there to help!