How do I set up new account / app detection?
It's easy! Set up your kid's devices and accounts with this guide: Add a device or account for monitoring
How does Bark detect the apps installed on your kid's device?
When you set up your children's devices on the Bark Premium plan, Bark can detect apps your kids have installed.
Review them in your parent app / dashboard by tapping on Insights and then scrolling down to Recently Installed Apps.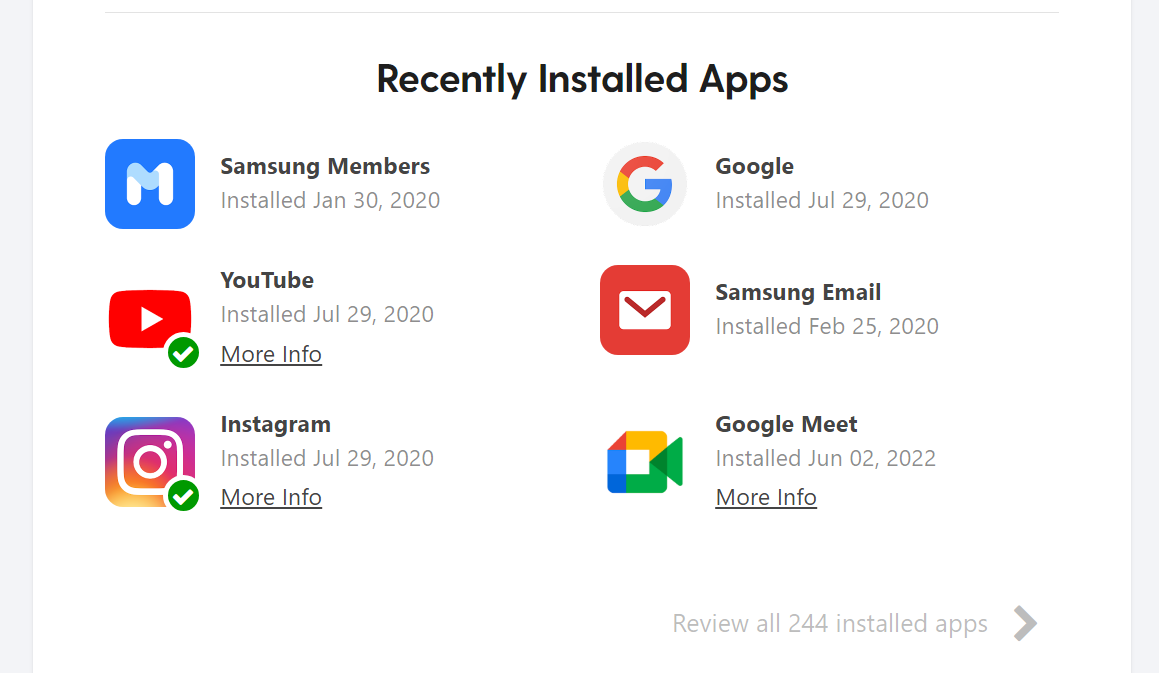 Sometimes, we'll detect an installed app that we can monitor, but that isn't yet set up for monitoring. In those cases, we'll alert you about it too: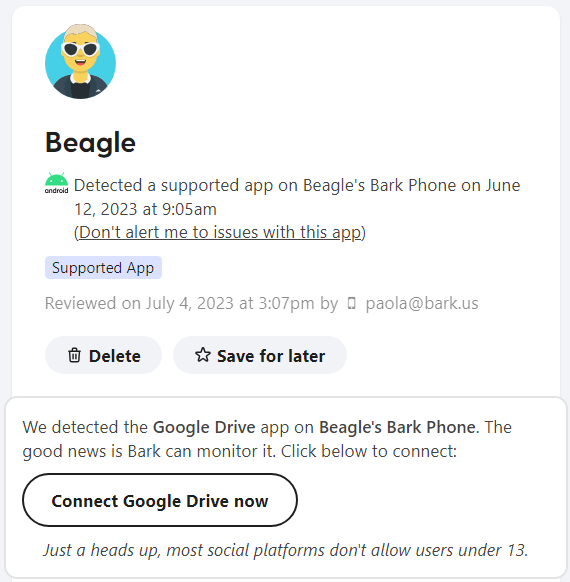 How does Bark detect new accounts your kid creates?
Bark can monitor your kid's emails not just for worrisome content but also for evidence that your kid has created new social media accounts that aren't yet connected to Bark. If we detect emails from Facebook for example, and there's no Facebook account connected to Bark, we will alert you.
Bark also analyzes your kid's browsing for patterns. Frequent visits to a particular site / app could indicate that your child has an account with that platform. We'll let you know about those patterns so you can check in with your kid about it: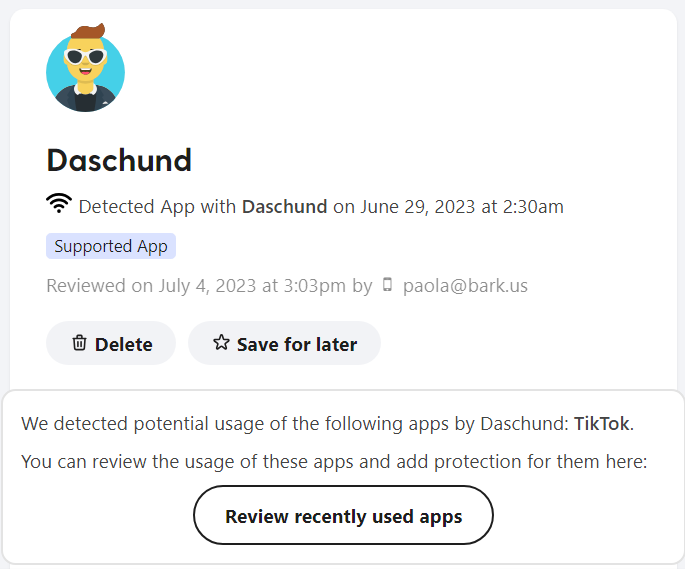 When you tap on Review recently used apps for these alerts, you will see a small list of apps. Tap on each app to see why Bark suspects your kid is potentially using it. In the example below, Bark detected internet activity from Snapchat.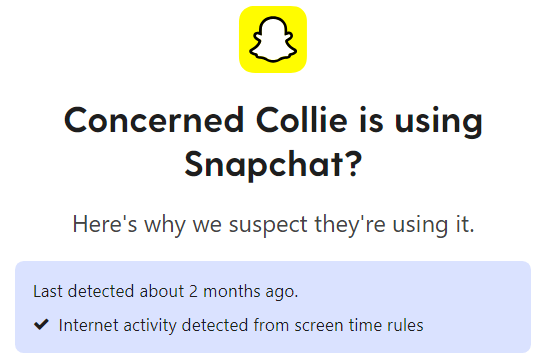 Does Bark alert on apps that are risky?
Though Bark does not send alerts for every new installed app, Bark will send alerts for risky apps, like anonymous messaging platforms. You can then have a conversation with your child about that app and even block it.
We know that there's always changing trends on the latest apps kids and teens use, so we are consistently updating our system with new apps. If you have a new app you'd like us to be aware of, don't hesitate to reach out to us with the name of the app and the risks it poses to kids.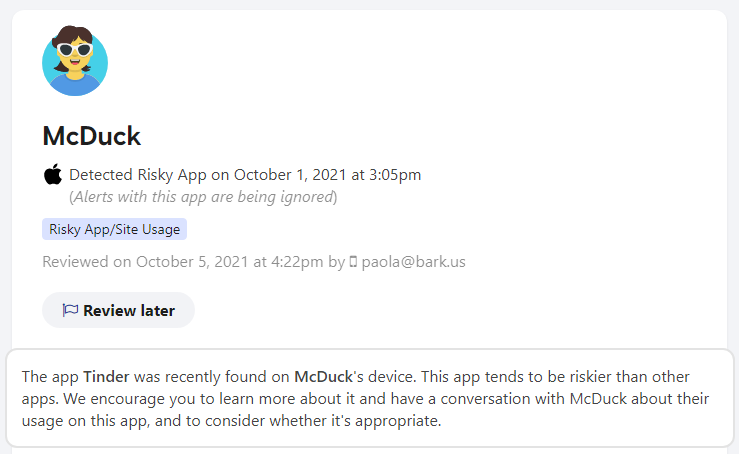 What's to stop a child from opening a new account?
Though you can block apps and sites, it's possible your kid may open a new social media account on a friend's device. The good news is, Bark detects changes in activity over time and notifies you if one of your child's accounts has significantly less activity as compared to previous periods.
Here is an example:

This drop-off often indicates the child may be using a different account on that same platform, or perhaps using a new platform altogether. Either way, it's worth asking the child about their change in usage and understanding why it might be the case.