Background
Bark sometimes has to release important updates and bug fixes to the application, so you will want to follow these steps to get your child's Android app updated.
Whenever there is an update available to the Bark for Kids app, we will let you know on your dashboard:

How To Update the Bark for Kids App
Depending on which device your child has, the steps to update vary slightly.
Bark Phone™
Updates happen automatically. Reboots speed that along. If needed, connect to Wi-Fi for a more reliable internet connection.
Pinwheel
Updates happen automatically. If needed, you can reach out to Pinwheel Support about making sure they have the latest version available via their App Boutique.
Other Androids
STEP 1: Grab hold of your child's Android device.
STEP 2: Open the web browser app (most commonly the Chrome app), and type in the following: bark.us/android
Is the page not loading? Check whether the child is "Paused" by following these steps. If still no luck, check whether the Unidentifiable Traffic category is blocked in the current screen time rules by following these steps.
STEP 3: Tap on Download Bark Kids app on that page.
STEP 4: Wait for the download of the app to complete, and then tap Open.
Don't see it? You can find it in the browser app's Downloads or in the device's Files app. Alternatively, you can swipe your finger down from the top and open the downloaded file that way.
STEP 5: Tap on Install, as indicated below.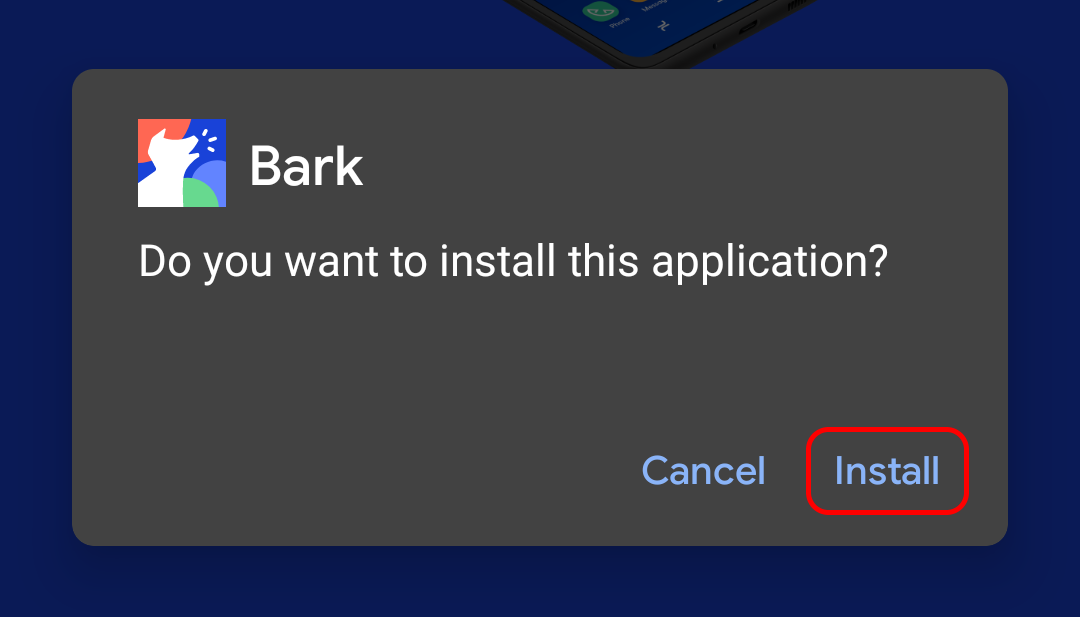 Seeing a notice about downloading "from Unknown Sources"? Bark is not an unknown source, so don't worry. Continue with our walkthrough here! 
STEP 6: Open the Bark for Kids app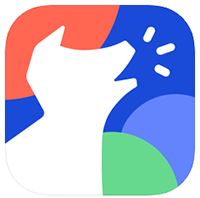 .
STEP 7: Tap Test Monitoring in its Settings to make sure it's working properly.
STEP 8: You can now return the device to your child!
What next?
On your dashboard, you should see the "Update Available" notice go away, indicating you successfully updated the app.
That's it! You can now rest assured that your child's Android device is using the very latest version of the Bark for Kids app.
Need help or have additional questions?
We are happy to assist! Reach out to Bark Support, and we'll help every step of the way.