When Bark detects a potential issue on your children's monitored devices or accounts, Bark sends an alert to the Bark account email used during signup.
If you or a family member would also like to receive text alerts, you can add their phone number via your account's Alert Settings.
Adding a Mobile Number for Text Alerts
STEP 1: Log in to your dashboard, if applicable.
STEP 2: Click Alert Settings on the ˅ menu (computer) or ≡ More (mobile).
STEP 3: Click on the dropdown to open a menu and select Text, as seen below. Currently, we only support phone numbers in the United States and South Africa.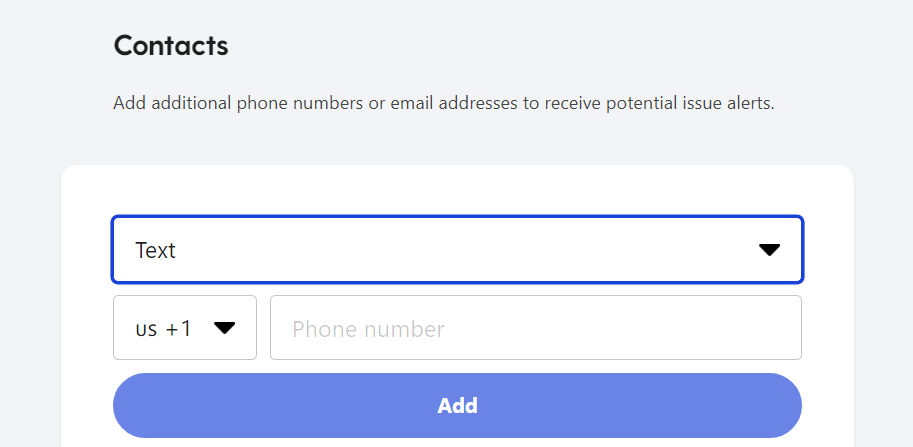 NOTE:
If one person has reviewed an alert, it will be marked as "read" or "Reviewed." You may adjust the Alerts filter to "Reviewed" to find an alert your other notification contact may have seen, but that you have not.
Deleting an Existing Phone Number or Email
Click the X next to the number or email, as seen below.

Monitoring Text Messages
Monitoring a child's text messages is included in the Bark Premium subscription plan. For more information on how Bark monitors text messages, check out our Text Message FAQ.
Need help or have additional questions?
We are happy to assist! Reach out to Bark Support, and we'll help every step of the way.