In order for the Bark for Kids app to fully monitor your child's Android device, and for us to enforce uninstall protection, we will need to have Accessibility enabled. For a full walkthrough on how to set up an Android device for monitoring, check out this article.
Get Started
STEP 1: Access your child's Android device.
STEP 2: Open the Settings app (⚙️) on your child's Android device. 
STEP 3: Tap Accessibility.
STEP 4: In the Accessibility section, you will find a list of options under Services or Installed Services, as seen below. Tap on Bark.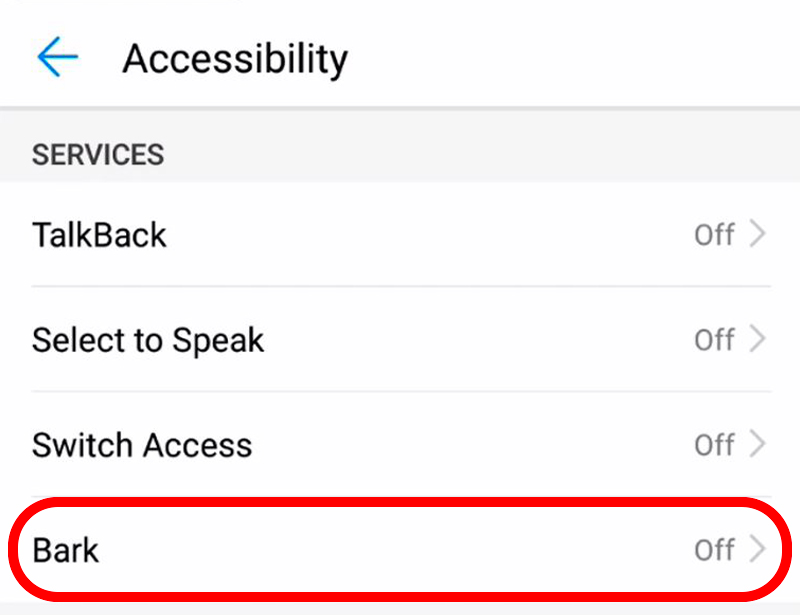 STEP 5: Tap the slider next to Bark to enable Accessibility.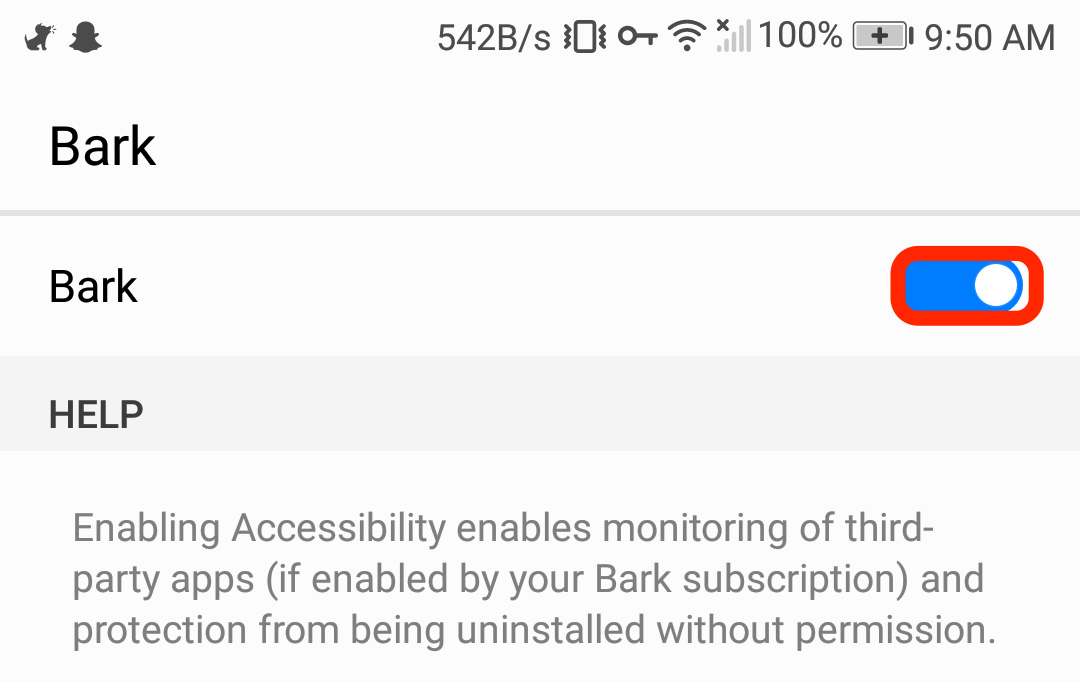 STEP 6: Open the Bark for Kids app. It looks like this: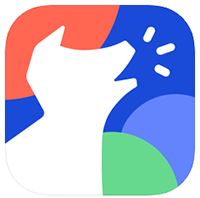 STEP 7: Tap on the bottom right gear icon. Then tap on Test Monitoring!
NOTE: If you're on the Bark Jr plan, you won't see Test Monitoring as an option, so you can move on.

Descriptions of settings:
Upload over Wi-Fi only: If your child's Android device needs to conserve cellular data use, then you may consider turning on the setting of "Upload over Wi-Fi only." Otherwise, leave disabled.
Test monitoring: If you want to make sure the Android device content monitoring is set up properly, tap on "Test monitoring." A message will then pop up letting you know if it looks good!
Check for updates: Tap on this option to see if there's an update to the Bark for Kids app. Updates will ensure your child's device monitoring is not interrupted.

NOTE: Do NOT logout of the Bark for Kids app, or monitoring will be impacted.
Congratulations!  🎉
That's it! Monitoring should have resumed. You can reach out to us to double-check for you, if you're not sure. You can also look for green checkmarks under the child's device by going to Monitoring > Devices & Apps under the child:

This keeps happening! Why?
The Bark for Kids app may be outdated. In newer versions of the Bark for Kids app, the child should be unable to access this setting without the Bark parental passcode. For information on updating the app, see here.
Battery Optimization or other apps may be interfering. For more information and steps to correct this issue, check out this article.
Need help?
Check out our Android Troubleshooting Guide. Bark Support is also here for you! Please reach out to us if you need additional assistance.