When you first set up Bark Home, it will detect all new devices connected to your home Wi-Fi as Unmanaged Devices. While sometimes we can display device name (e.g. Google Pixel 3), other times we may only detect a generic manufacturer name (e.g. Apple Inc) or be unable to detect any name at all (e.g. Unknown Device).
The good news is, we've empowered you with tools to identify your in-home devices and rename them.
We show you two important pieces of information that will help you identify your devices: their MAC Address and Device Name. There's two methods to using this information.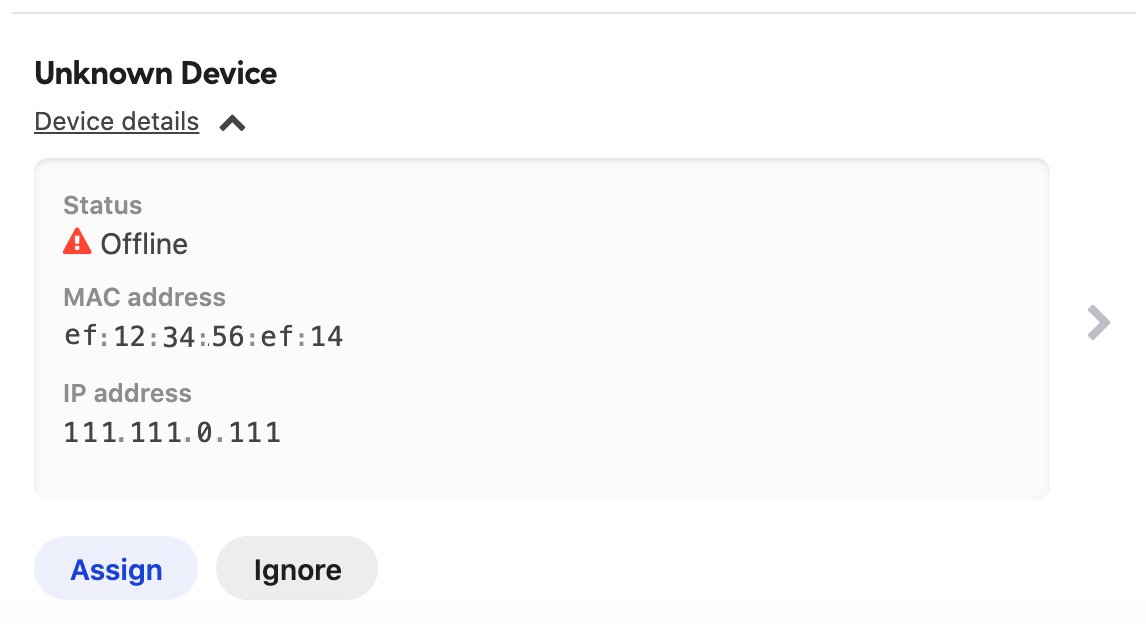 METHOD 1
This method allows you to visit a URL on each device that tells you that device's MAC Address and Device Name.
Visit me.bark.us on each device in your home.
NOTE: If it loads a blank page, try an incognito browser window.
It will then display that device's MAC Address and Device Name. You can quickly rename and assign the device from this page.
NOTE: Once you've done this once for a device, future changes to that particular device's name will need to be done from the parent/guardian dashboard instead of me.bark.us, as a security measure.
After you're done, you can simply close out of the page and put that device aside.
Repeat for each device in your home.
If a device does not have a web browser (such as a smart thermostat), you can use Method 2 instead.
METHOD 2
Universally, you can find the MAC Address of a device by going to that device's network settings. Below, we include information on how to find those settings on many devices so that you can match them up with the unknown devices that Bark Home detected:
iPhone/iPad/iPod Touch
Open Settings > General > Click About > Look for the Wi-Fi Address. This is what they call the MAC Address.
Android Devices
Open Settings > About Phone > Status > Look for the Wi-Fi MAC address.
Windows Computers
On the keyboard, push the windows key (looks like 4 squares in the bottom left of your keyboard) and the "R" key at the same time.
Type ncpa.cpl > click OK.
Double-click your connection (this would be either Wi-Fi or ethernet).
Click Details...
Look for the Physical Address. This is what they call the MAC Address.
Mac Computers
Click the Apple icon on the top left.
Select System Preferences... > Network > Select Wi-Fi or Ethernet > Advanced > Hardware > Look for MAC Address.
Other Devices
Modems/Routers usually have a sticker on the bottom that states the MAC address.
TVs/DVD/Blu-Ray/Gaming Systems usually display the MAC Address in the settings/network menu.
Need additional assistance?
Don't hesitate to reach out to us!