When you compare Google Family Link's tools against Bark's, the Bark Phone™️ comes with more tools for managing the digital world as your child grows up.
As a result, because Bark is already supervising the phone, whenever you also try to layer Google Family Link on top, it will fail. Think of the Bark Phone as the car and Bark's tools as the driver. We can't have both Google and Bark being the driver!
Unable to Sign into Google Account on Google Play Store or Settings App
If you enable the App Store access for your child, Google will require the child to sign in with a Google account to be able to download apps from the Google Play App Store. 
Some Google accounts will run into trouble signing into the Bark Phone, like supervised Google Family Link accounts and school-issued Google accounts.
If it's a school-issued Google account, it usually ends in something other than @gmail.com
(e.g. yourchild@bigredschool.org) 
If it's a personal Google account, navigate to to

 

g.co/yourfamily

 

on your parent device or computer.

If they are regular member, you can sign into the Bark Phone's Play Store.

If they are a supervised member, you can either...

a) stop supervision (if the child is over 13 years old) and sign into the Bark Phone again.

b) create a new Google Account for your child that is not supervised by Google Family Link. To make sure it's not supervised, you'll need to set the birthday to your parent birthday.
Example: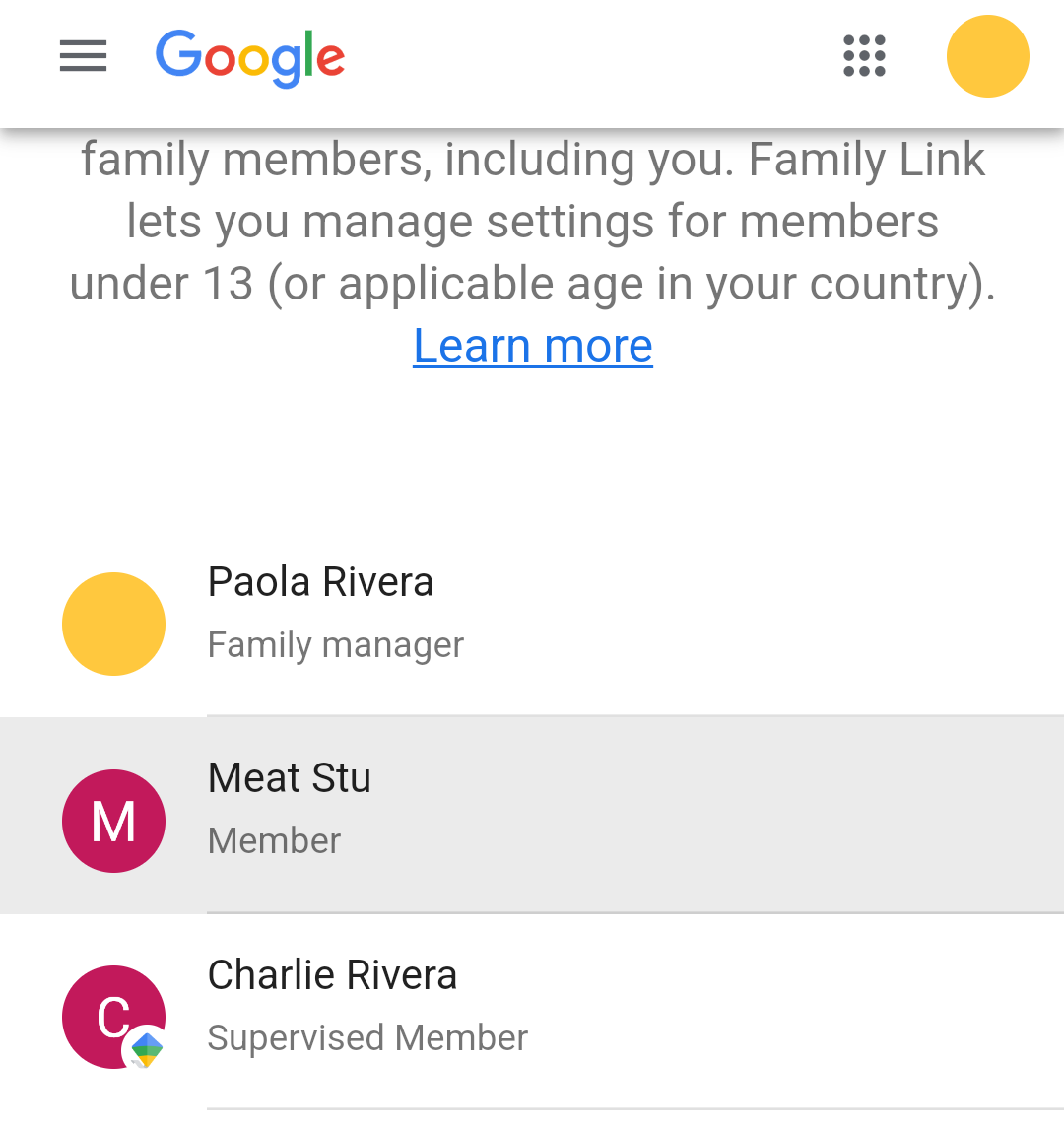 Log In/Out of a Google Account on Bark Phone
If you find that you need to sign into the Bark Phone with a different Google account, here's what you'll do:
Open the Settings app > tap on Accounts & Backup > Manage Accounts > you'll see the logged in Google accounts. You can sign out of a particular account here if needed.
To sign into a new Google account on the Bark Phone, you can select ➕ Add account there > tap on Google. This will automatically sign in the Google Play Store with that account as well.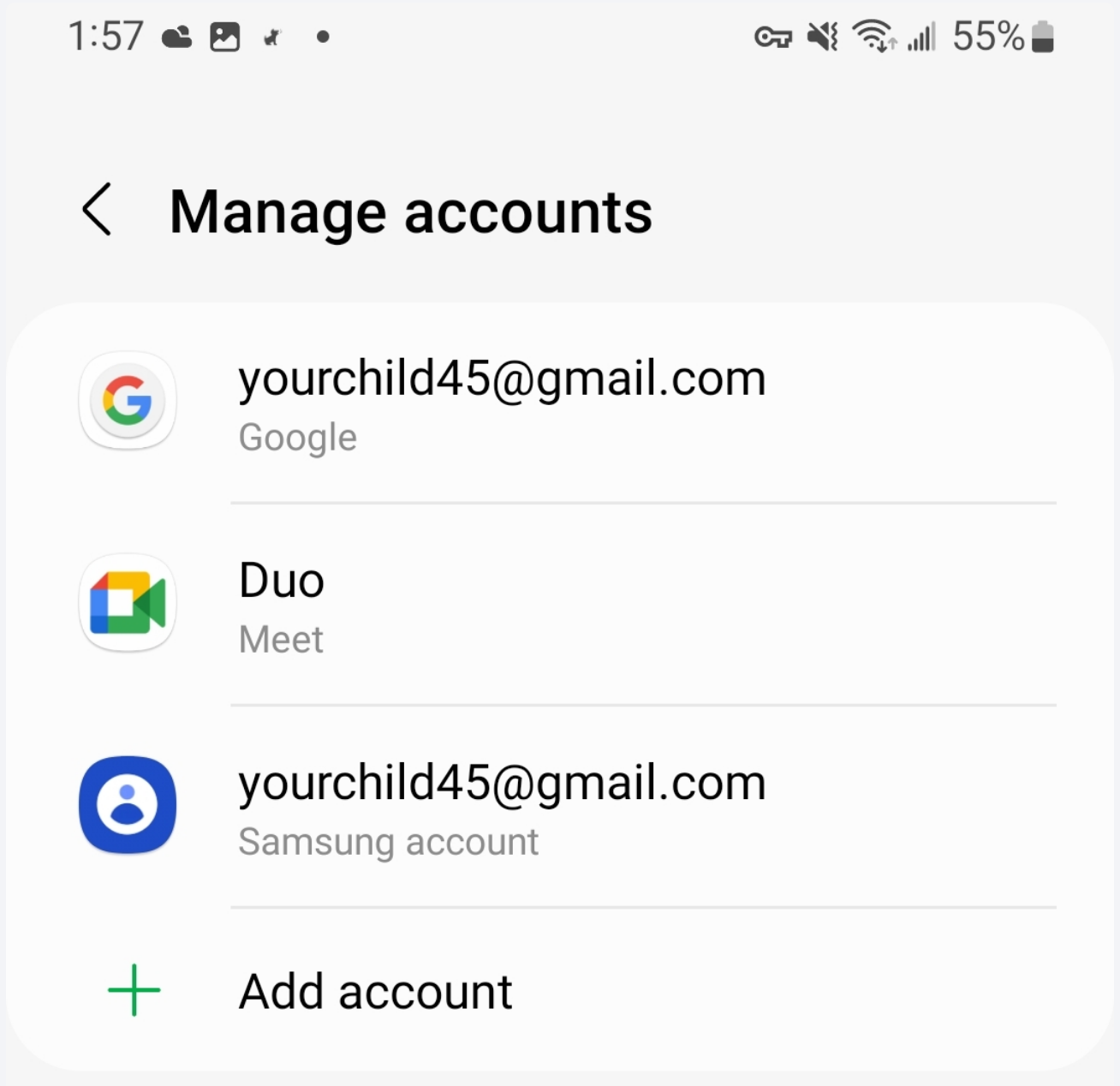 Error on Google Play: "Problem communicating with Google servers"
You may have accidentally blocked the App Stores and/or Collaboration categories in your Screen Time rules for the child.
After allowing those categories, wait a few minutes, and try to sign into Google Play again.
Error on Google Play: "Parental controls restrict downloading of this app"
If you encounter this message when attempting to install an app on your child's Android device, you may have forgotten you set parental controls for Google Play. Let's check!
Adjusting Google Play Parental Controls
Need help or have additional questions?
We are happy to assist! Reach out to Bark Support, and we'll help every step of the way.