Bark supports child profiles (e.g. Charlie) or home profiles (e.g. Shared Devices) when helping you manage your family's devices and accounts. For a variety of reasons, you may wish to delete one of these profiles from your Bark account.
Please note that doing these steps will permanently delete this particular profile's data, including connected accounts, devices, and alerts.
Get Started
STEP 1: Log in on your Bark app or the Bark website.
STEP 2: Select the ... icon 💬 > Settings under that child or home profile.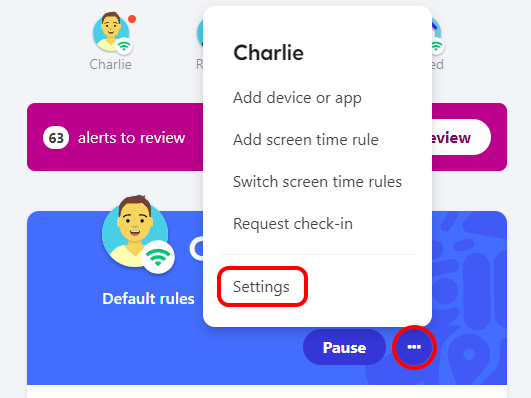 STEP 3: Click on Child information.
STEP 4: Select Remove [profile name].
All done! You have successfully removed that profile from Bark and will no longer see them, their devices, nor their alerts on your dashboard.
Need additional assistance?
We have an incredible support team. Please reach out to us!