STEP 1: Click here to sign up for Bark for Schools on Office365:

STEP 2: Sign in with an administrator account of the Office365 domain.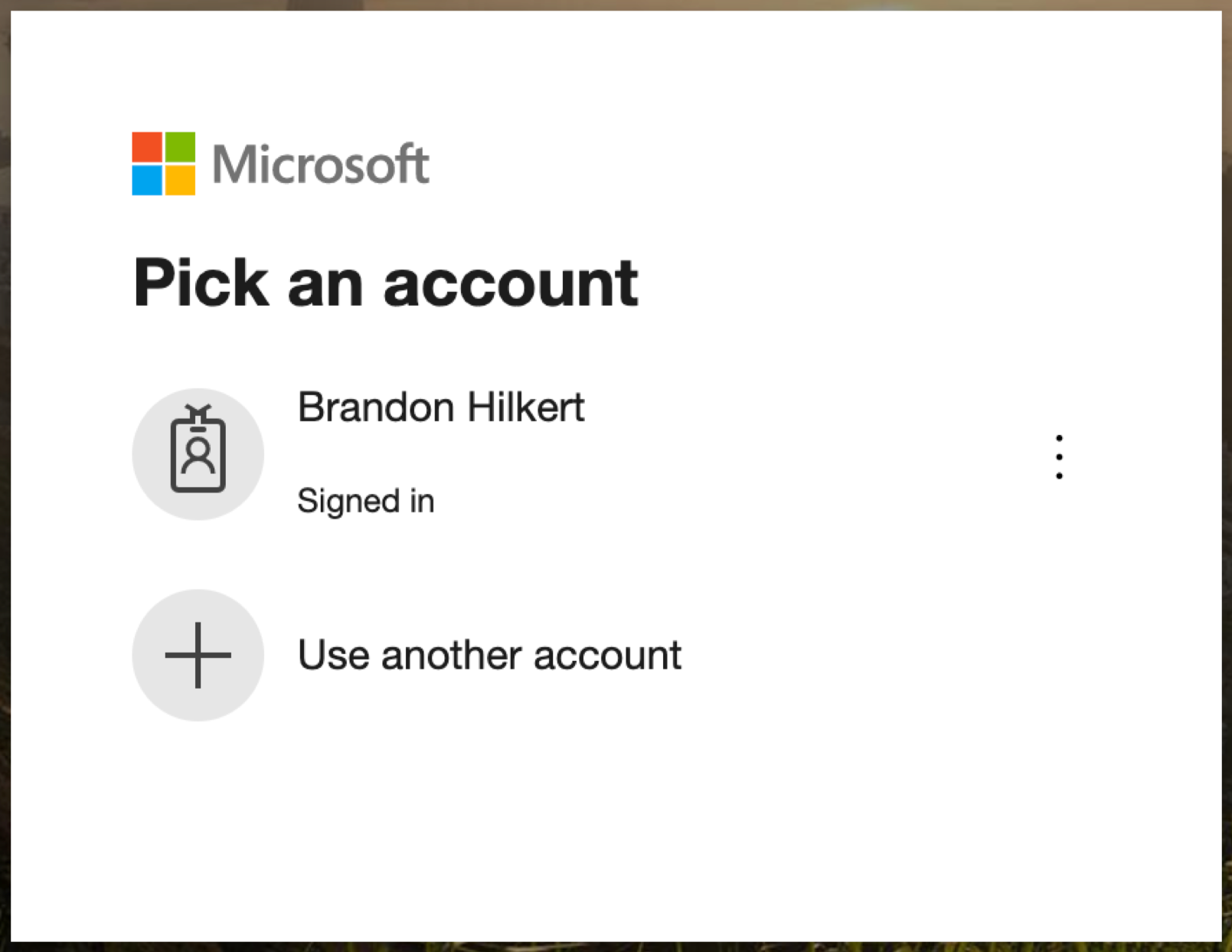 STEP 3: Accept the permissions needed for Bark by clicking the Accept button at the bottom: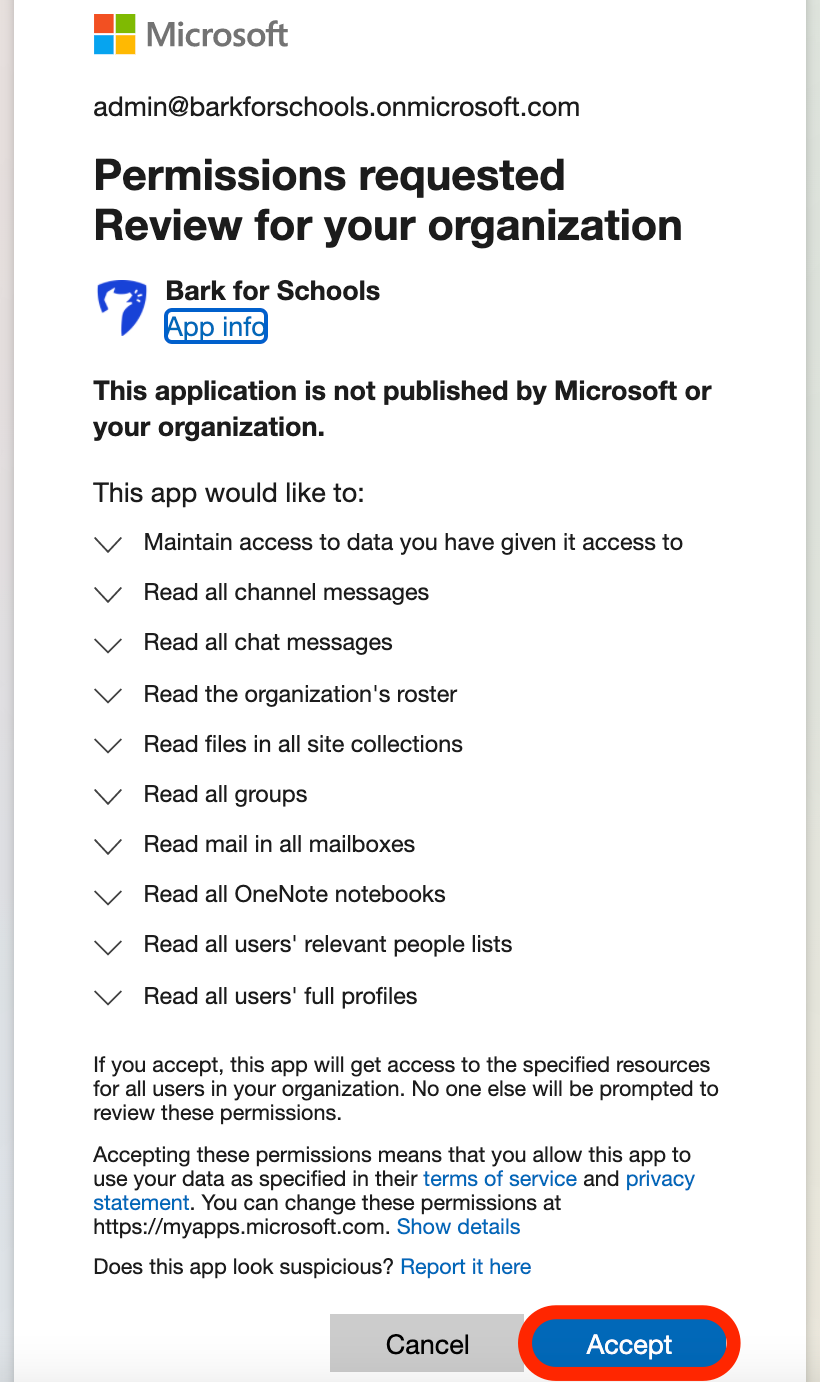 STEP 4: Choose the account you'd like to use as the Super Admin account. You may wish to create a O365 super admin for Bark (e.g. barkadmin@school.org) to make future handoffs easier. Once set up, you can then invite other users as Reviewers.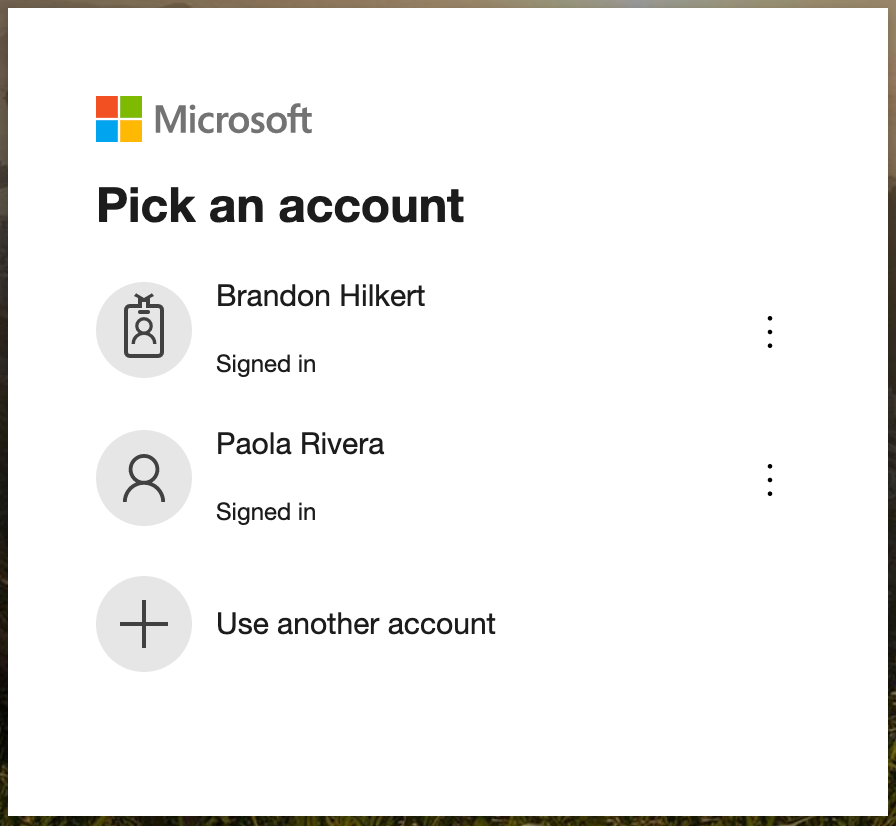 STEP 5: Accept the permissions by selecting Accept at the bottom.
STEP 6: Proceed through the onboarding prompts. You can always change the settings presented during onboarding at a later time.
STEP 7: After onboarding is complete, you may see a message about Bark syncing. After the sync completes, you will see the Bark for Schools administrator dashboard.
Going forward, you will navigate to bark.us/schools to log in, review alerts, and adjust settings within the dashboard.
How do I know it's working?
It may take up to 24 hours for the first-time sync with O365 to complete.
Then on your Bark dashboard, you will see "Bark is monitoring X students across Y organizational units." We should expect that number of students to be directly related to the number of Outlook / OneDrive accounts you have enabled for monitoring in your Bark Settings.
If that number seems low, ensure you've selected the applicable student groups & sub-directories in your Bark Settings. Remember, you will want to select Groups or Active Directories containing student Outlook / OneDrive accounts -- not just groups containing devices.
Additional Resources
Reference these guides should you need to adjust settings for your Bark account!
How do I reach the Bark for Schools team?
We have an incredible team behind the scenes here at Bark. If you have any additional questions, our support team can be reached here.