There are three green LED lights on the Bark Home.
From left to right they are Power, Status, and Error.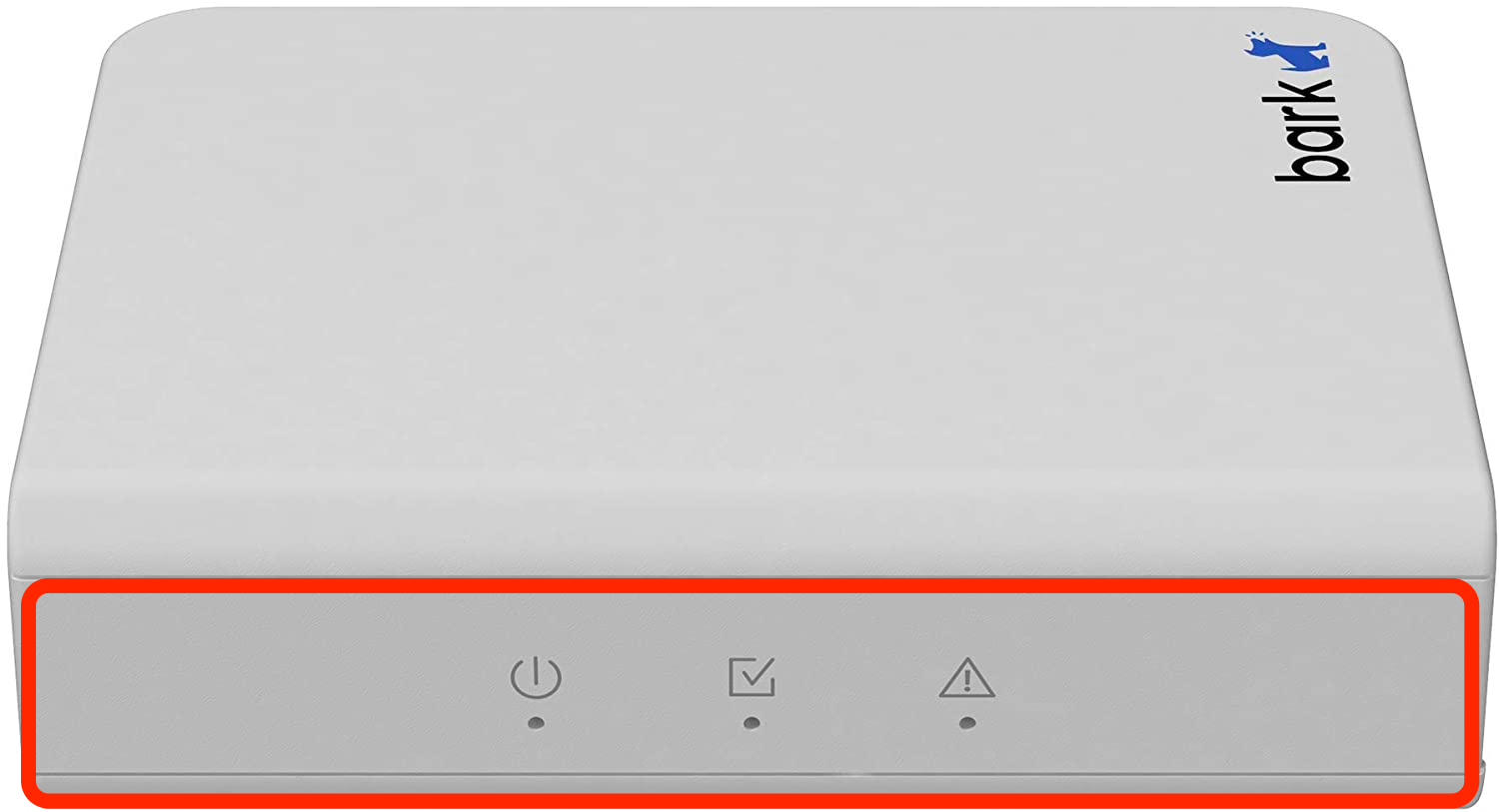 What do the lights mean?
These green lights can tell us important things about the state of your Bark Home.
Connecting: 1st light solid
Ready to pair: 1st light solid, 2nd light heartbeat flash
Paired and online: 1st light solid, 2nd light solid
Error: 1st light heartbeat flash, 3rd light heartbeat flash
Updating: 1st light heartbeat flash, 2nd light heartbeat flash
If the lights indicate the Bark Home is Paired and online, then you've successfully set up the Bark Home. You can visit your Bark account to manage rules and limits for your family's devices.
If you are running into issues at the Connecting or Ready to Pair stage, please read Troubleshooting Bark Home Activation.
If your Bark Home lights are indicating an Error, check that your router is compatible with the Bark Home. If it is not listed or if you are not sure whether your router is compatible, reach out to us with the troubleshooting steps you've tried and your router model.