Block or Allow Texting
To manage your child's current texting settings from your dashboard, click on the Bark Phone tile and then on Text.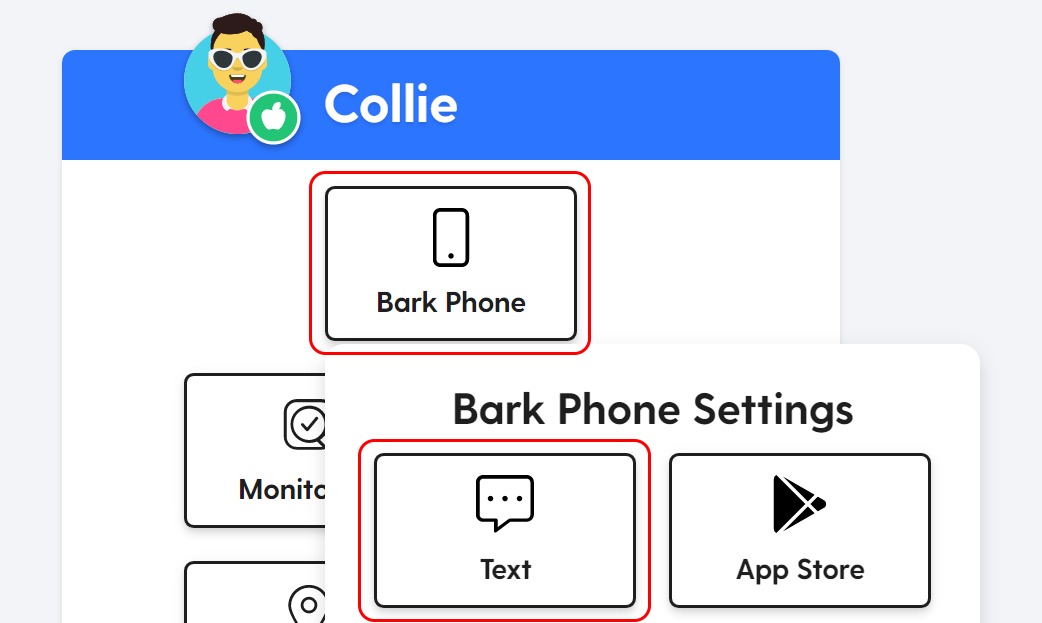 A blocked text app results in...
The Messages app becoming greyed out and inaccessible.

No notifications for new text messages.
Set Time Limits on Texting
There are two ways to accomplish this:
Delete Texts
By default, texts they send or receive cannot be deleted on the Messages app, though you can change that setting at any time.
Things to note:
This setting applies regardless of the routine scheduled.
If they download a third-party texting app, they may be able to delete texts outside of your intended rules — consider enabling App Approval to prevent that from happening!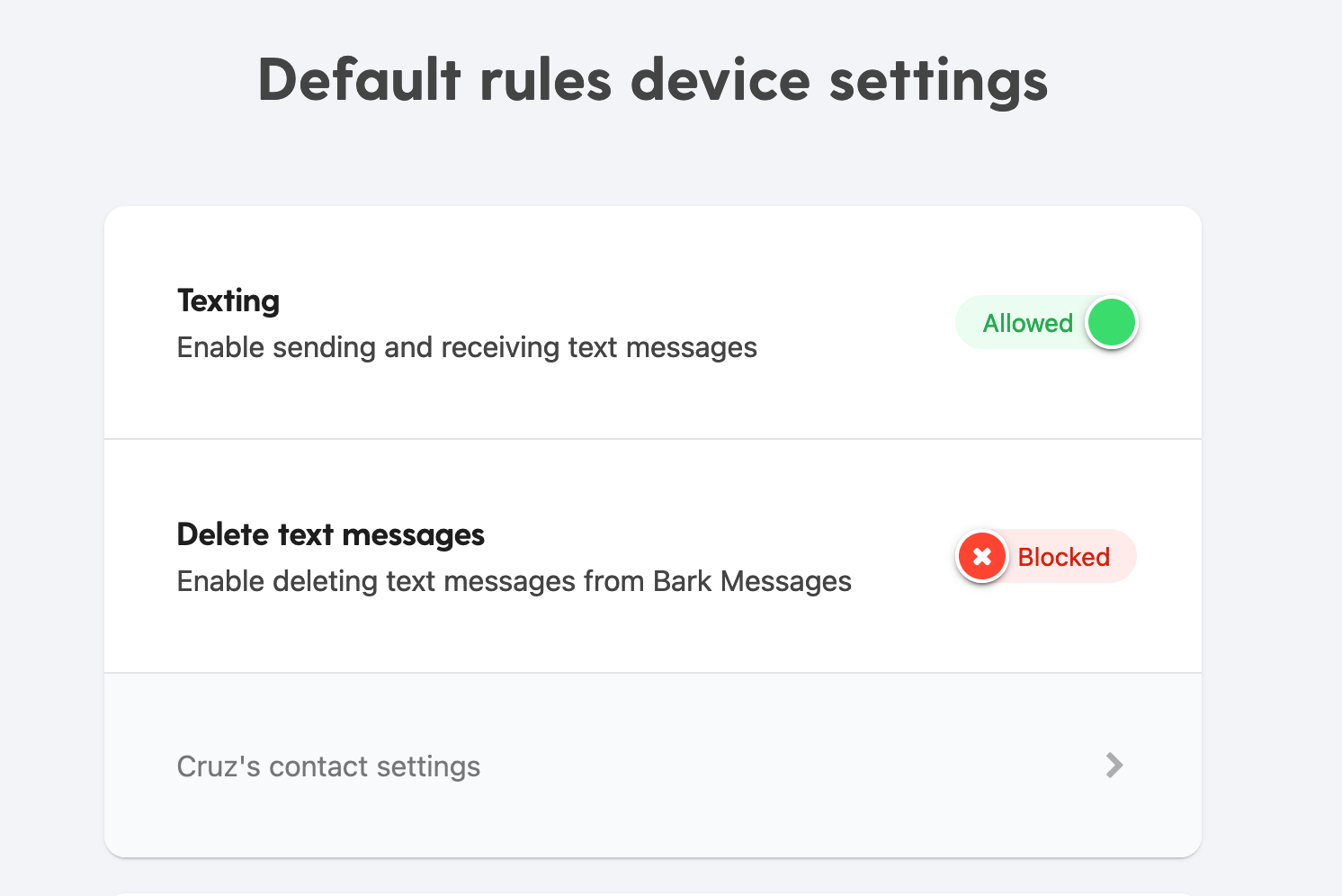 Need help?
Check out our guide: