The Bark Phone is our all-in-one solution that comes with protections against tampering.
In the rare event that we detect an important setting has been changed, Bark will...
Disable all non-essential apps on the phone.
Let your child know the settings need to be fixed before they can access other apps again.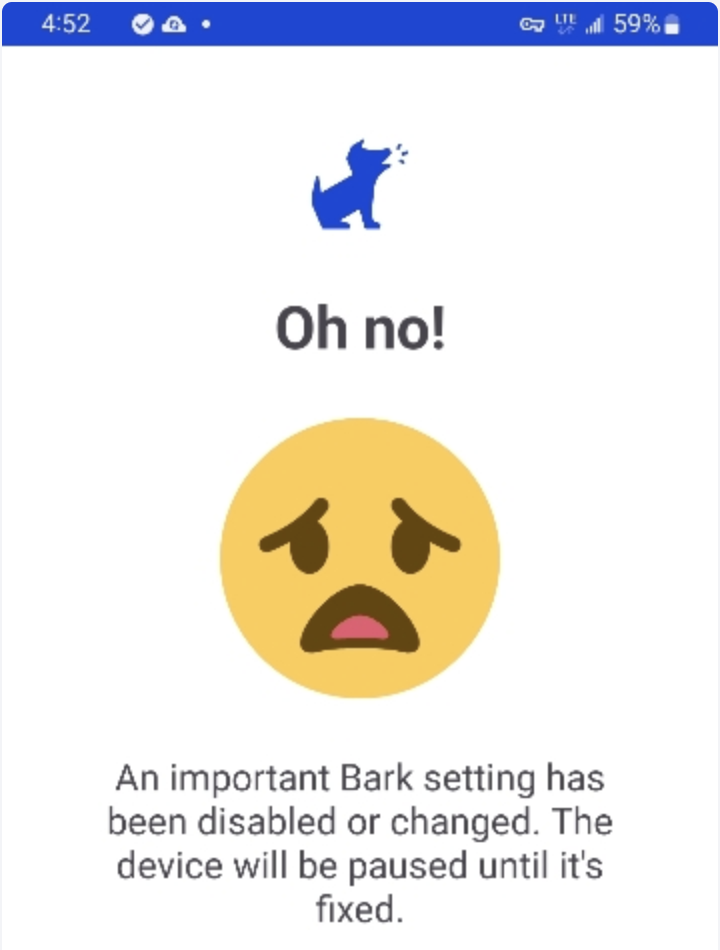 How to Fix
On your parent device, log into your Bark account, click the v menu or ≡ More menu, tap Account Settings, and scroll down to Device Code. You may need a Device Code later.
On your child's Bark Phone, open the Guard Dog app to review the status of settings Bark needs. If applicable, click on Fix.

On your child's Bark Phone, open the Bark for Kids app .
- Allow any permissions prompted, like Accessibility.
- Tap Check In.
Restart the Bark Phone. It may take a few minutes for your changes to take effect.
That's it! 🎉
You should have now resolved the issue.
No luck? 🤔
If you're still seeing all apps grayed out after some time has passed, then check out our other troubleshooting solutions.