The Bark Phone™ supports Wi-Fi calling and texting. If you'd like to enable this feature, follow the steps below.
NOTE: These instructions are only for Bark Wi-Fi Calling, not for calling and messaging from other apps (Skype, WhatsApp, Google Voice, etc.).
Instructions
STEP 1: Open the Settings app ⚙ on the Bark Phone.
STEP 2: Tap on Connections.
STEP 3: Select the slider next to Wi-Fi Calling.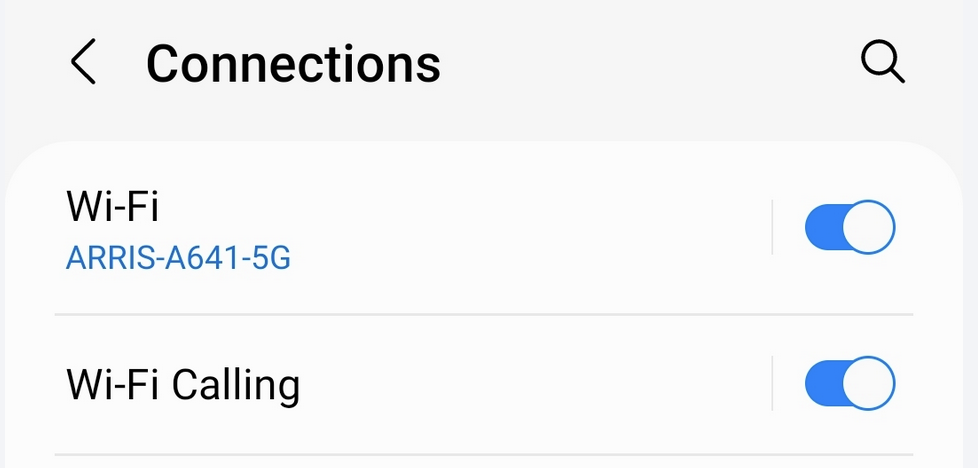 NOTE: If your child calls 911 over Wi-Fi, we may transmit Your E911 Registered Address to the 911 Communications Center, who may use it to help emergency responders locate the child, but they may need to provide their contact information and current location. You can update Your E911 Registered Address by accessing your Bark Account Settings and scrolling down to Mobile Data > Manage service > Update E-911 address.
Need help or have additional questions?
We are happy to assist! Reach out to Bark Support, and we'll help every step of the way.