NOTE: This article is for school administrators using our Bark for Schools service. If you are a parent or guardian, click here instead.
We know there's challenges to manually checking the Bark for Schools website throughout the day, so we've made it easier than ever to manage alerts on the go. Bark for Schools has now launched a mobile app on iOS and Android to help schools better protect students online when serious situations arise. With our new app, schools are able to do the same things they can do on the website but in a mobile-friendly format. Things like...
Our Bark for Schools+ users automatically get the ability to log into the mobile app by finding their unique login code in the dropdown menu > Native App.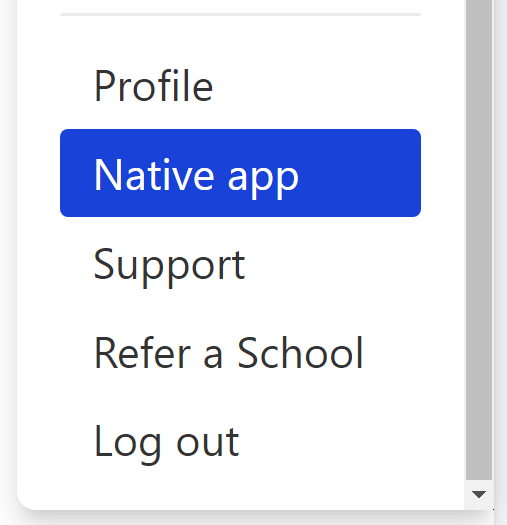 For our other schools on our free plan, we'd love to take this time to ensure alignment with the Bark app and your current dashboard settings. To turn on the feature for your account, we will need to schedule a meeting, and you can do that here.