Bark is committed to constantly adding new features and ways to make monitoring your children's devices easier, so we periodically send out updates for our Bark Desktop App used to monitor iOS devices.
Follow the steps below to update your Bark Desktop App:
STEP 1: Navigate to the top of the screen and select Bark.

STEP 2: Select Help on the pop-up window and navigate across to Check for Updates.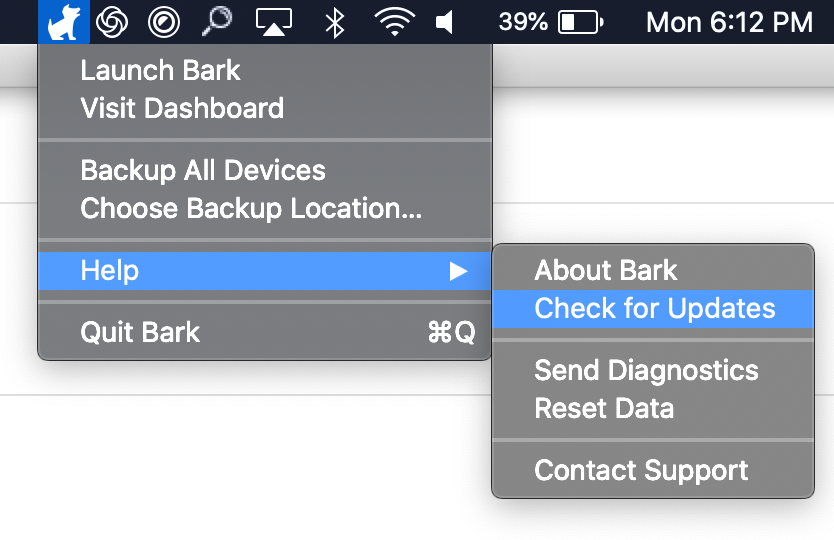 STEP 3: You will see a window pop-up letting you know if an update is available. If it's available, click Download Update. Bark will shutdown and re-open once the update is complete.
STEP 4: After it completes, restart your computer.
NOTE: If Bark won't update after clicking on Download Update, use this link to install the latest version of Bark for Mac: Download Bark Desktop App (Mac)
STEP 5: If you try these same steps again, you should now see that you're on the latest version: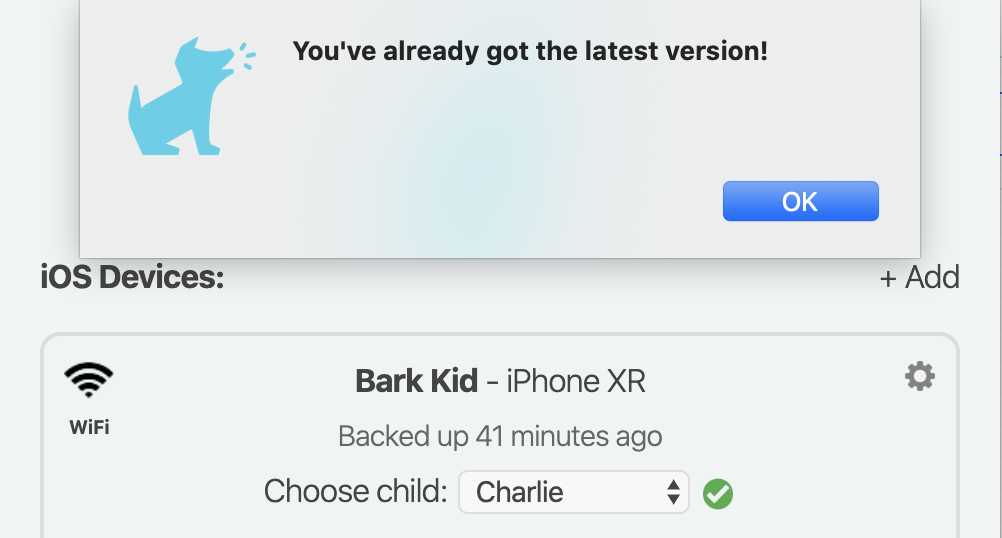 Need additional assistance?
No worries, we're here for you! Don't hesitate to reach out to us, and we'll be happy to assist.