In order for the Bark for Kids app to fully monitor the content of your child's Amazon Fire tablet, and for it to enforce uninstall protection, we will need to have Accessibility enabled. For a full walkthrough on how to set up an Amazon Fire tablet for monitoring, check out this article.
STEP 1: Grab hold of your child's Amazon Fire tablet.
STEP 2: Tap on Settings.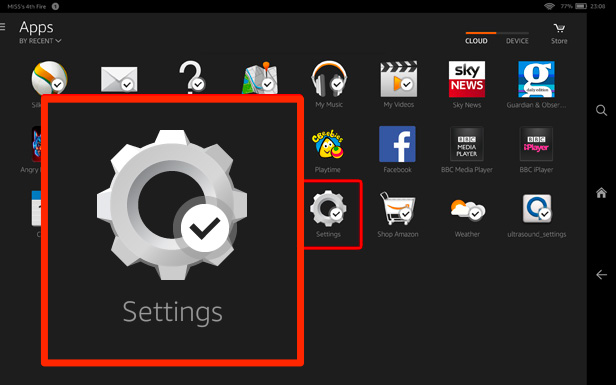 STEP 3: Tap on Accessibility.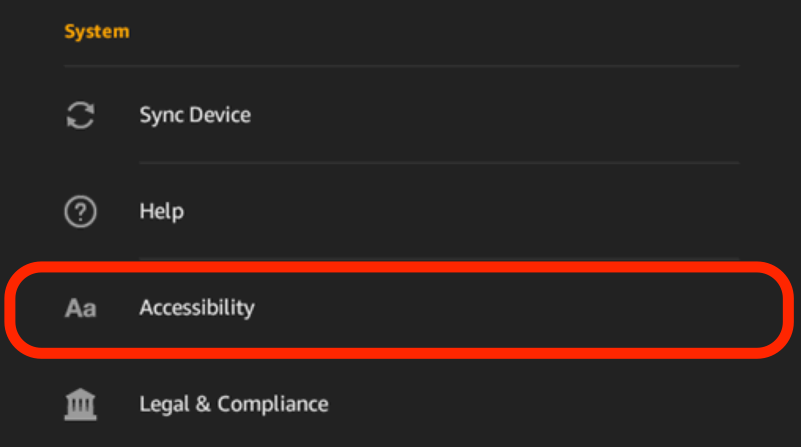 STEP 4: Scroll down to Services, and tap on Bark.

Tap the slider to enable Bark.
Select OK.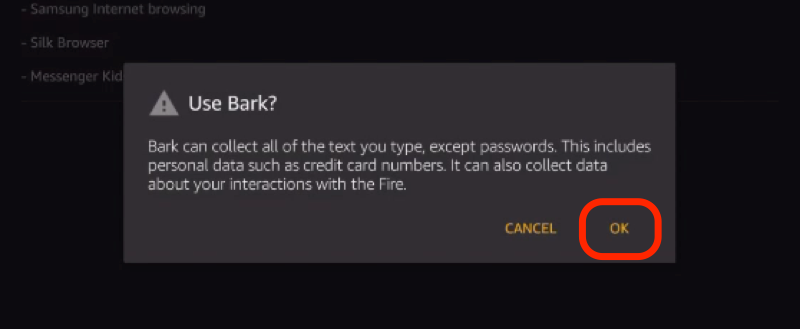 STEP 5: Fine-tuning.
To test the monitoring or to adjust settings, open the Bark for Kids app and tap the settings icon (see below):

Descriptions of settings:
Upload over Wi-Fi only: If your child's device needs to conserve cellular data use, then you may consider turning on the setting of "Upload over Wi-Fi only." Otherwise, leave disabled.
Test monitoring: If you want to make sure the Amazon Fire device monitoring is set up properly, tap on "Test monitoring." A message will then pop up letting you know if it looks good!


NOTE:

 

Do NOT logout of the Bark for Kids app, or monitoring will be impacted.
Congratulations! 🎉
On your Bark dashboard under Monitoring > Devices & Apps for that child, you can verify that the Amazon Fire tablet has a green checkmark ✅ now. It may take a few minutes to reflect, however.
Here is an example:

Need help or have additional questions?
We are happy to assist! Reach out to Bark Support, and we'll help every step of the way.