In order for the Bark for Kids app to fully monitor the content of your child's Amazon Fire tablet, we will need to have Accessibility enabled. For a full walkthrough on how to set up an Amazon Fire tablet for monitoring, check out this article.
STEP 1: Access your child's Amazon Fire tablet.
STEP 2: Tap on Settings.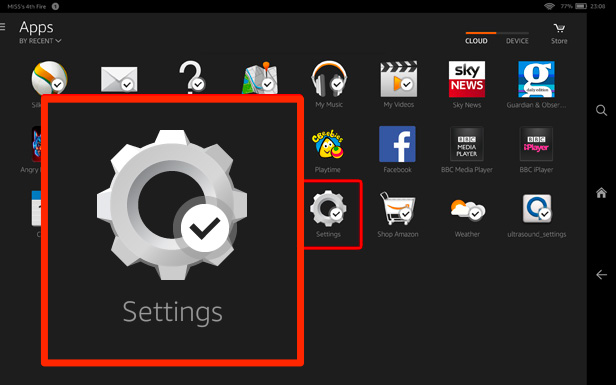 STEP 3: Tap on Accessibility.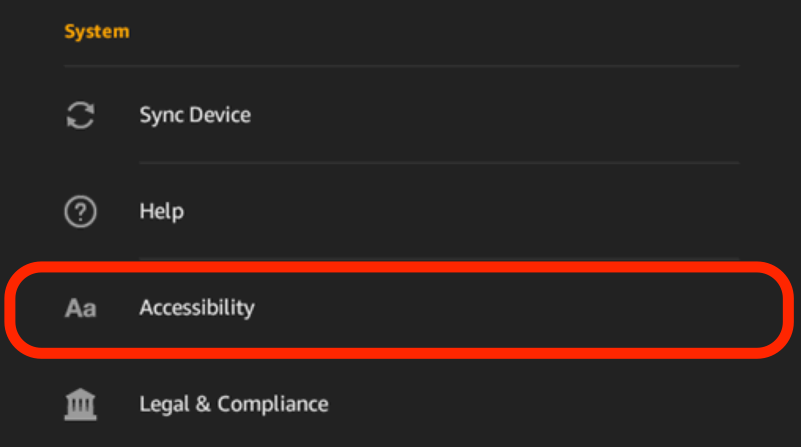 STEP 4: Scroll down to Services, and tap on Bark.

Tap the slider to enable Bark.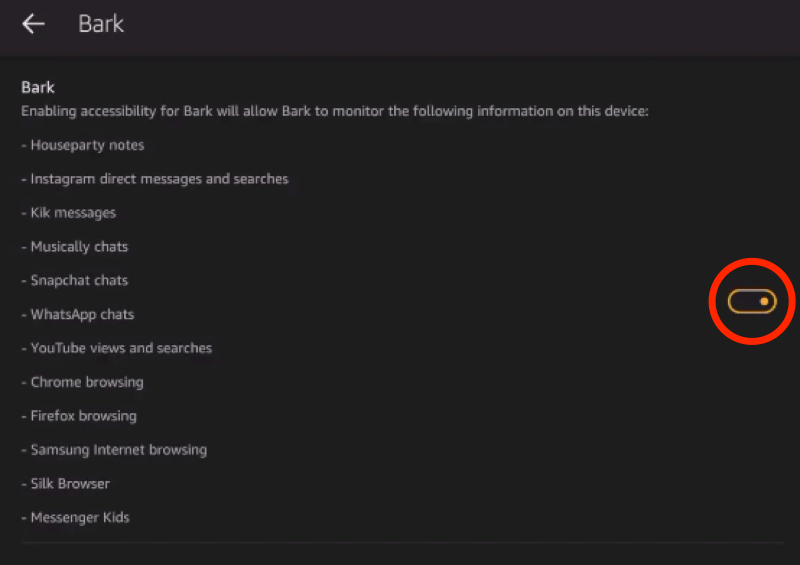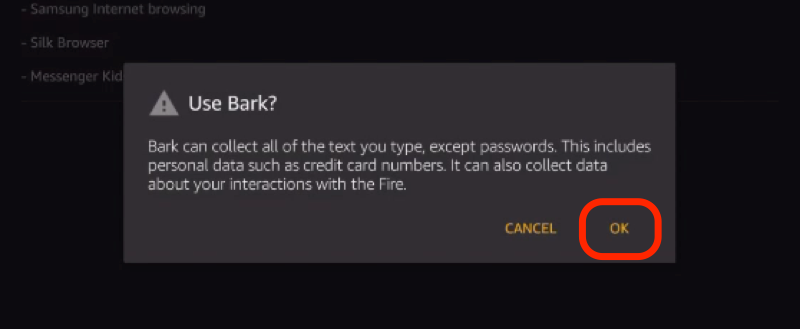 STEP 5: Fine-tuning.
To test the monitoring or to adjust settings, open the Bark for Kids app and tap the settings icon (see below):

Descriptions of settings:
Upload over Wi-Fi only: If your child's device needs to conserve cellular data use, then you may consider turning on the setting of "Upload over Wi-Fi only." Otherwise, leave disabled.
Test monitoring: If you want to make sure the Amazon Fire device monitoring is set up properly, tap on "Test monitoring." A message will then pop up letting you know if it looks good!

🚧 NOTE:

Do NOT logout of the Bark for Kids app, or monitoring will be impacted.🚧
Congratulations! 🎉
On your Bark dashboard, you can verify that the Amazon Fire tablet has a green checkmark ✅ next to Content monitoring. It may take a few minutes to reflect, however.
Here is an example:

Need help?
Bark Support is here for you! Don't hesitate to reach out to our incredible support team.