In order for the Bark for Kids app to fully monitor your child's Android device, we will need to have Accessibility enabled. For a full walkthrough on how to set up an Android device for monitoring, check out this article.
Watch this video to learn how to enable Accessibility settings for the Bark for Kids Android app. If you'd like some additional tips — or if the video doesn't play — follow the step-by-step instructions written below.
STEP 1: Access your child's Android device.
STEP 2: Open the Settings app on your child's Android device. You can find this on the Home Screen or App Drawer.
STEP 3: Tap Accessibility.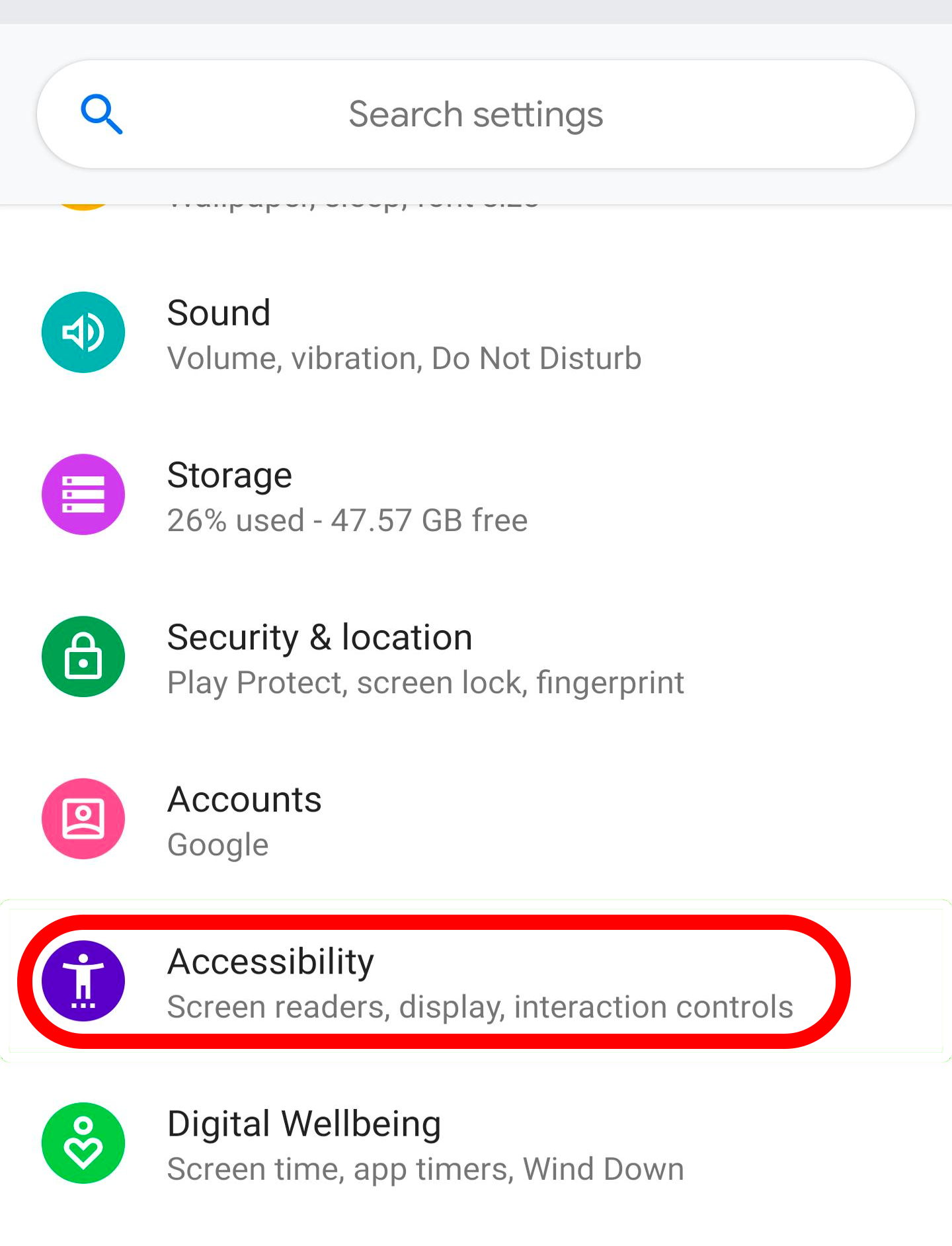 STEP 4: In the Accessibility section, you will find a list of options under Services or Installed Services, as seen below.
STEP 5: Tap on Bark.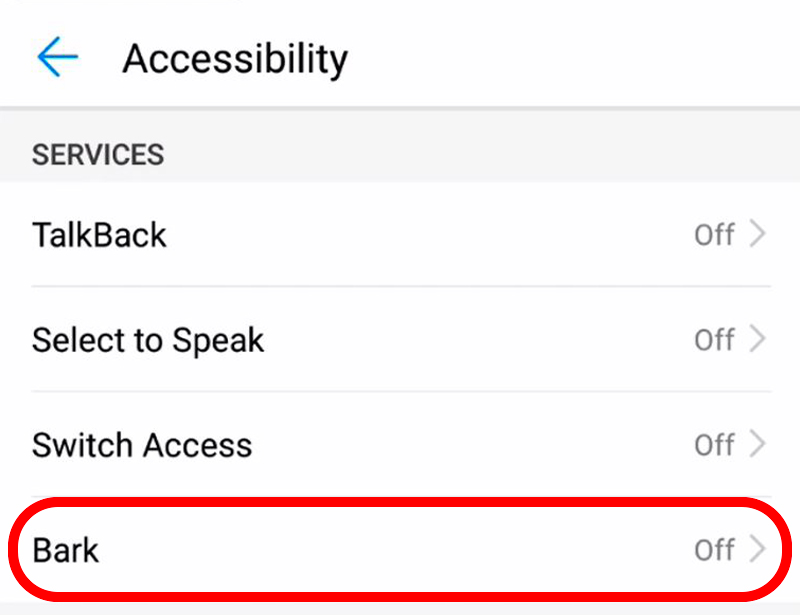 STEP 6: Tap the slider to turn monitoring on.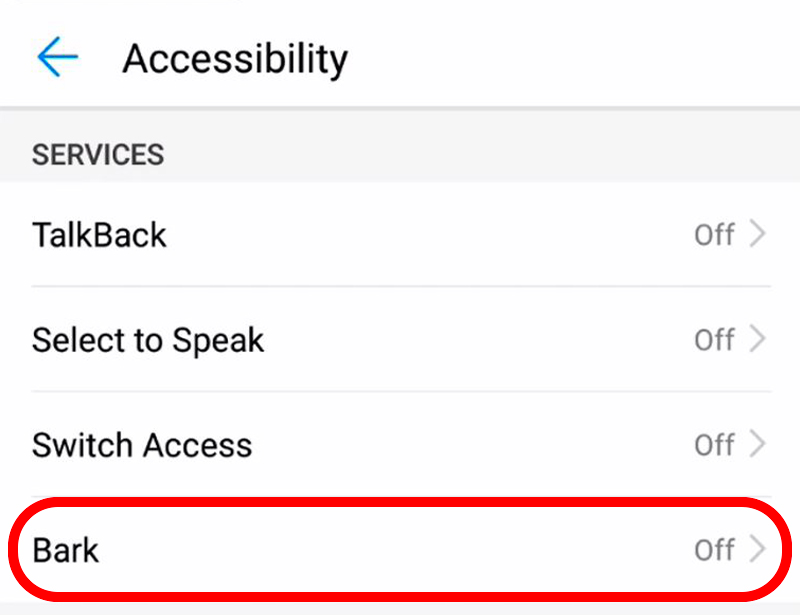 STEP 7: Tap OK or Allow on the prompt that appears.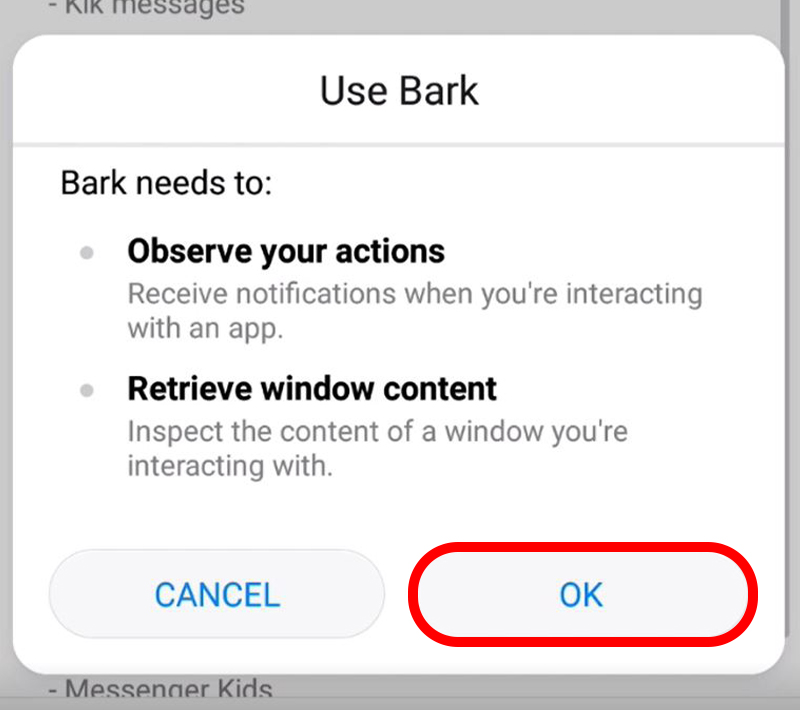 STEP 8: Open the Bark for Kids app. It looks like this: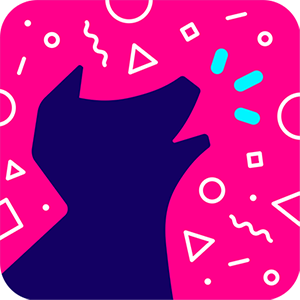 STEP 9: Tap on the bottom right gear icon.

STEP 10: Tap on Test Monitoring.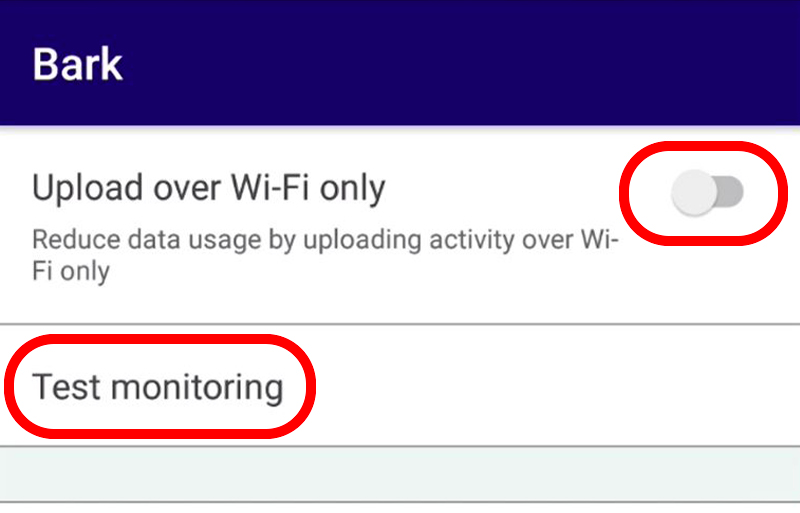 Descriptions of all settings:
Upload over Wi-Fi only: If your child's Android device needs to conserve cellular data use, then you may consider turning on the setting of "Upload over Wi-Fi only." Otherwise, leave disabled.
Test monitoring: If you want to make sure the Android device monitoring is set up properly, tap on "Test monitoring." A message will then pop up letting you know if it looks good!
Check for updates: Tap on this option to see if there's an update to the Bark for Kids app. Updates will ensure your child's device monitoring is not interrupted.
NOTE: Do NOT logout of the Bark for Kids app, or monitoring will be impacted.
That's it! If you test monitoring and it says "Looks good, you're all set!" then monitoring should have resumed. You can reach out to us to double-check for you.
This keeps happening! Why?
Your child may have turned it off themselves. We always recommend talking to your child about using Bark. For suggestions, check out this resource.
Battery Optimization or other apps may be interfering. For more information and steps to correct this issue, check out this article.
Need help?
Bark Support is here for you! Don't hesitate to reach out to our incredible support team.