If you were referred by a friend or have a promotional code when signing up with Bark, here is a guide to adding that code at signup.
STEP 1: Visit bark.us and click Start free trial.

STEP 2: Enter your parent/guardian email address and a password to create your Bark account.
STEP 3: Click Have a Referral/Gift card/Promo Code?
A text field will then appear allowing you to enter your promotional, referral, or gift card code. Once you've inputted your promotional, referral or gift card code, click on Try it Free.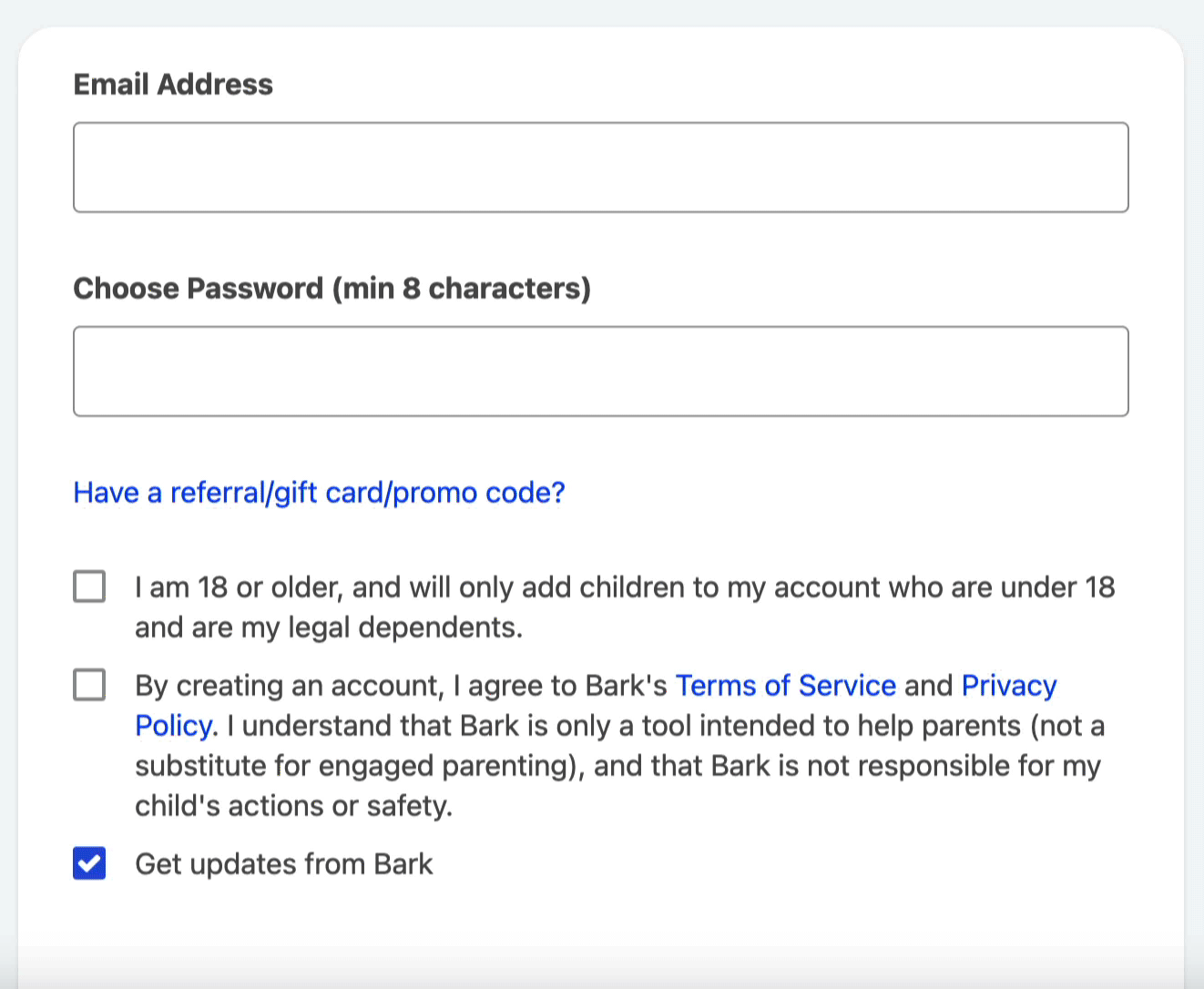 STEP 4: You've now created a trialing Bark account! Though we may need you to enter your payment information for COPPA compliance, you will not be charged unless your account remains active beyond your free trial. In addition, your free trial can be cancelled at any time. If you need more time on your free trial, just reach out to us!
Forgot to add the code during signup?
Bark Support is here for you. Please reach out to us from your account email and include the promo code!