If you'd like to prevent the Bark Kids app from being uninstalled, consider using iOS Screen Time to do the following:
Settings > Screen Time > Content & Privacy Restrictions > iTunes and App Store Purchases > Deleting Apps > Don't Allow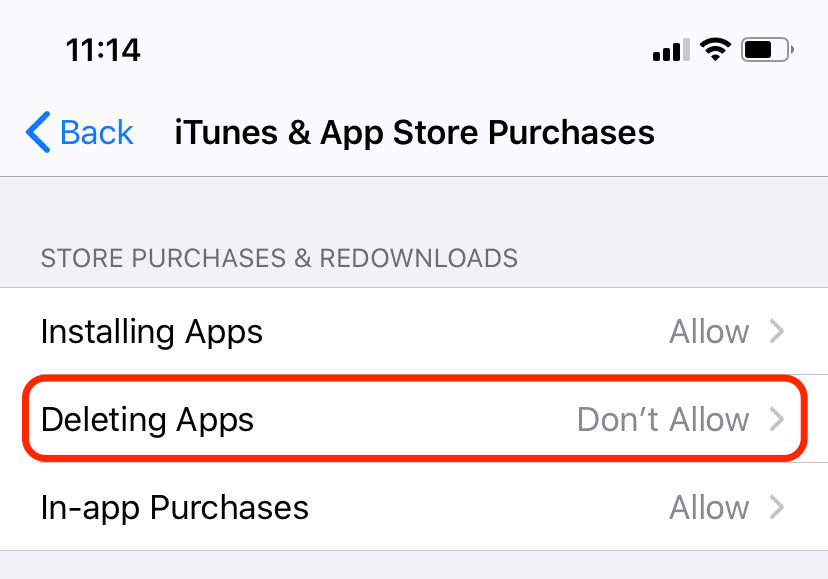 NOTE: If you haven't set up iOS Screen Time, see here for instructions. Make sure to set an iOS Screen Time passcode that only you know.
Need additional assistance?
Bark Support is here to help! Reach out to us and we'll be happy to assist.