Add a Daily Time Limit
To manage your child's time limits from your dashboard, click on the Screen Time tile and then scroll down to Time Limits.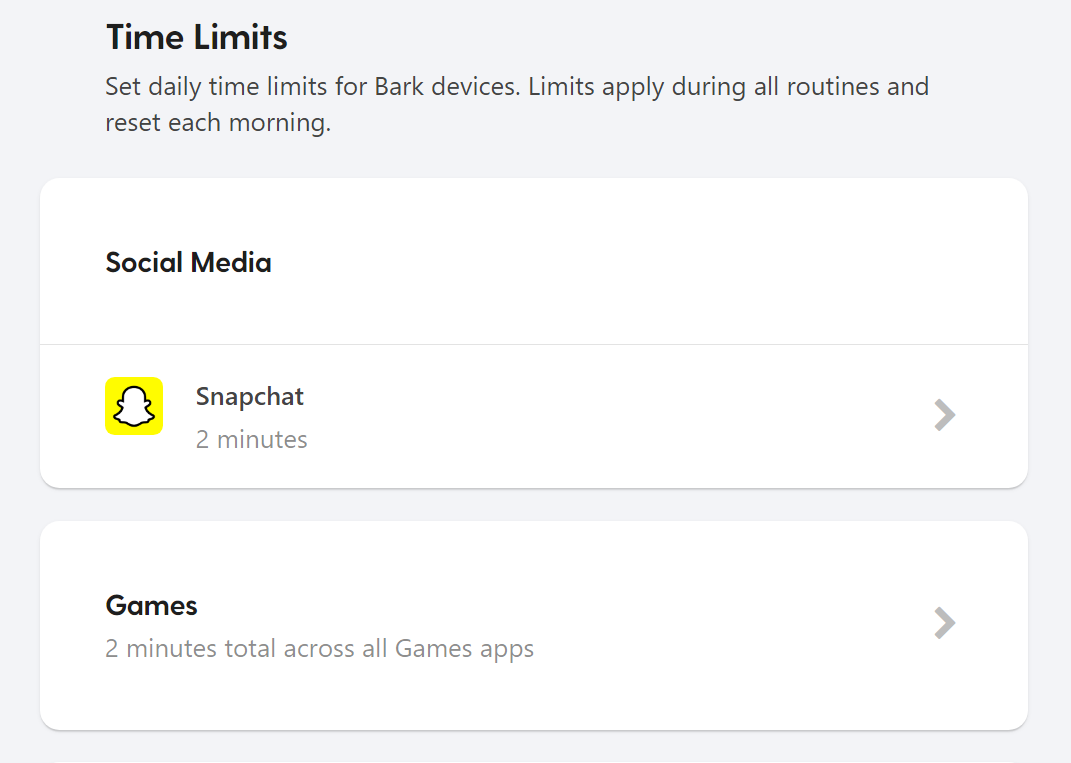 Things to note:
Limits apply during all routines.
Limits reset at 3:30am.
Verify your time zone.
App Limit vs. Category Limit
You can set a time limit for a specific app or set limits for all apps within a category.
For example, you could set a time limit of 2 hours for the Gaming category, meaning any app within that category (like Minecraft or Roblox) would contribute towards the time limit.
When a time limit is reached...
Applicable apps become grayed out and inaccessible until 3:30am in your time zone.

A message will let the child know.