This article is for users who have one of the routers on this list. If you're instead looking for instructions for the Bark Home device, check out this article instead.
First-time Activation
This article covers the first-time setup of a router with Bark filtering built-in.
If you've already activated your router in the past, reference this guide instead. 
Before Getting Started
Consider setting up Bark during a quiet time where your family isn't actively using their devices.
Consult with your Internet Service Provider to get the router set up with their internet.
Once the router is broadcasting an internet connection, have at least a few of your family's devices turned on and connected to the Wi-Fi network generated by the router. 
Instructions
STEP 1: On a computer connected to the network generated by the router, head to detect.network.
Getting an error message? Verify you're connected to the network generated by the router. Try an Incognito Browser window. Try a different device. If still no luck, reach out to us.
STEP 2: If all goes well, that page will eventually prompt you to create a Bark account or log into an existing Bark account.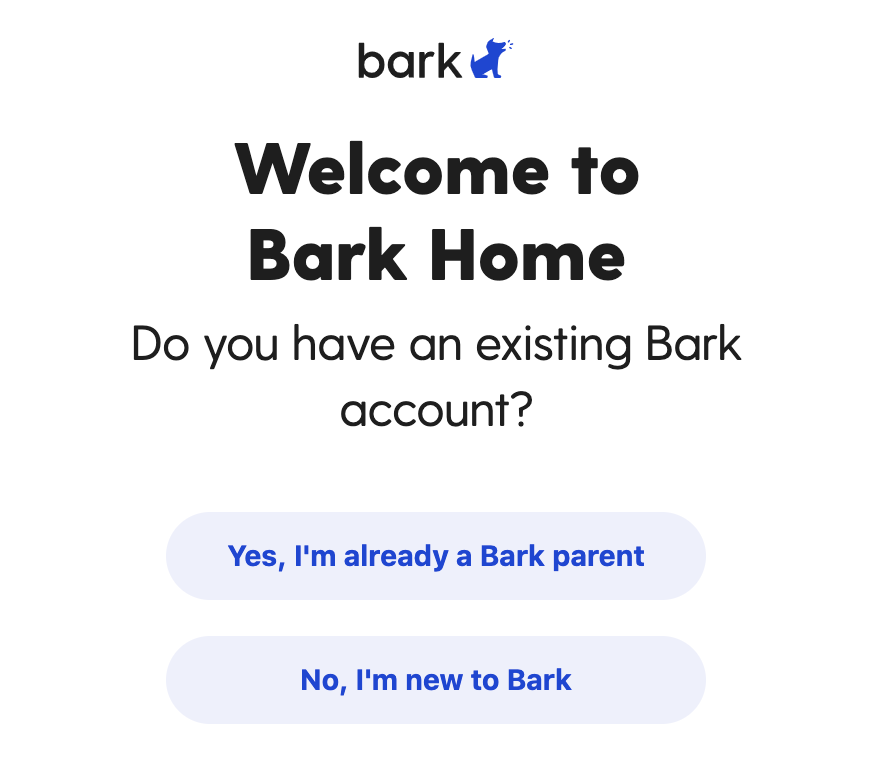 STEP 3: During onboarding, you'll be prompted to assign devices to particular profiles and set your rules.
Need help or have additional questions?
We are happy to assist! Reach out to Bark Support, and we'll help every step of the way.