In this article, you'll learn how to start using Bark Jr to block apps and sites, schedule screen time routines, and more.
Bark Jr set-up checklist
1️⃣ Create your Bark account
Add your children.
They must be under 18 and your legal dependents.
Select the email, social media, and device(s) your children use.
Bark will walk you through setting them up. But don't worry — you can always add more devices later.
Add your credit card.
The Children's Online Privacy Protection Act

(COPPA) requires us to request consent to monitor your children's accounts and devices. We do this by verifying you're an adult with a credit card. You won't be billed until the end of your free trial. You can

change your plan

or

cancel

at any time.

Choose contacts for alerts.
Add yourself and the other people (like a spouse or family member) you'd like to receive Bark alerts.


2️⃣ Block or allow websites and apps
3️⃣ Schedule screen time routines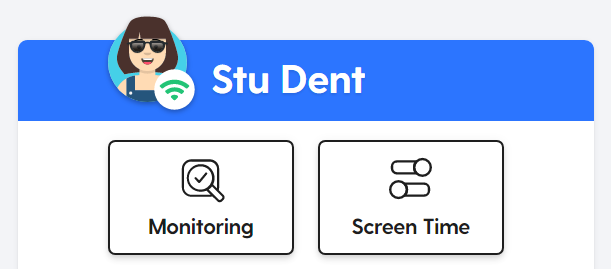 Manage your rules & filters for each child under the Screen Time tile:

We apply some basic protections based on your child's age.
Customize their rules & filters under ⚙ Settings.
Set up different rules for particular times of the day or days of the week by clicking on 📅 Schedule > ➕ button to add a new routine.
If you prefer to keep it simple, just focus on managing the Default Rules routine.
Learn more about managing screen time routines.
4️⃣ Download the app for parents
Get quick access to your dashboard!
Download the Bark app for parents and guardians:

5️⃣ Explore your dashboard!
You did it! You got through the first-time setup!
Want comprehensive protection?
Upgrade your insight to your child's world with the Bark Phone.
Cover all devices on your home Wi-Fi with the Bark Home.