We've empowered you with tools in the case that you ever have to split devices that were accidentally merged.
Split Up a Device
STEP 1: Log in and scroll down to the child or home profile > Screen Time > Devices. You will now see all of this profile's devices.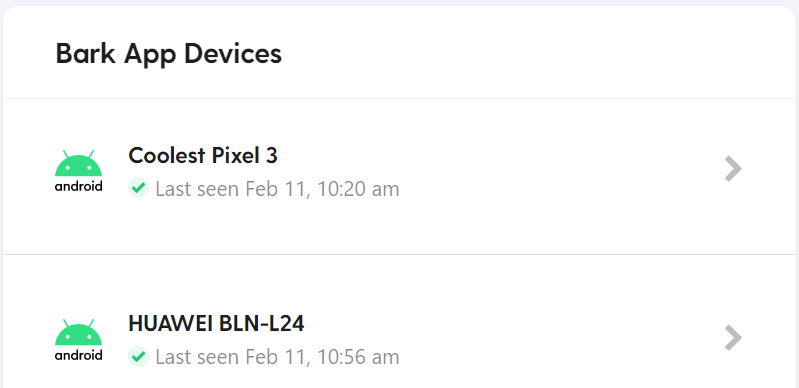 STEP 2: Click on the device that needs to be split.
STEP 3: Click on the ... icon 💬  on the top right > select Split Up This Device.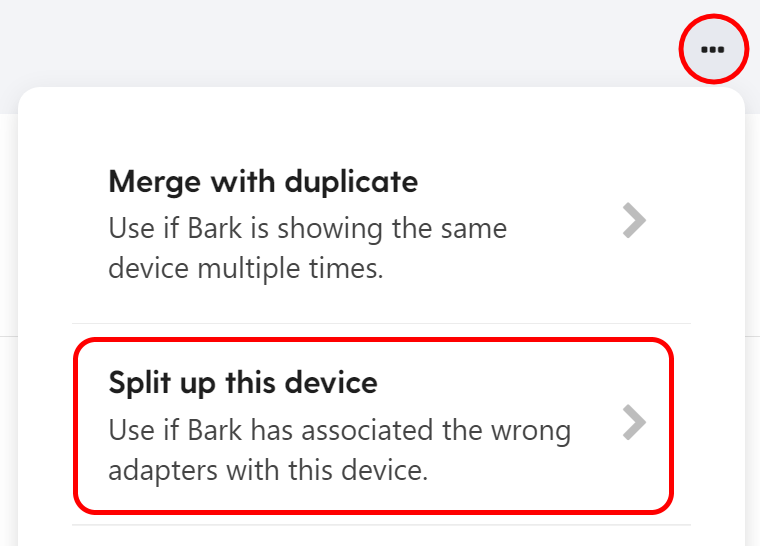 STEP 4: On the following page, you will look through all of the merged devices and select which one(s) to split up by selecting the circle next to Split into separate device.
(You can take note of how we detected the device in the "Connected via" section to help you determine which ones to split up.)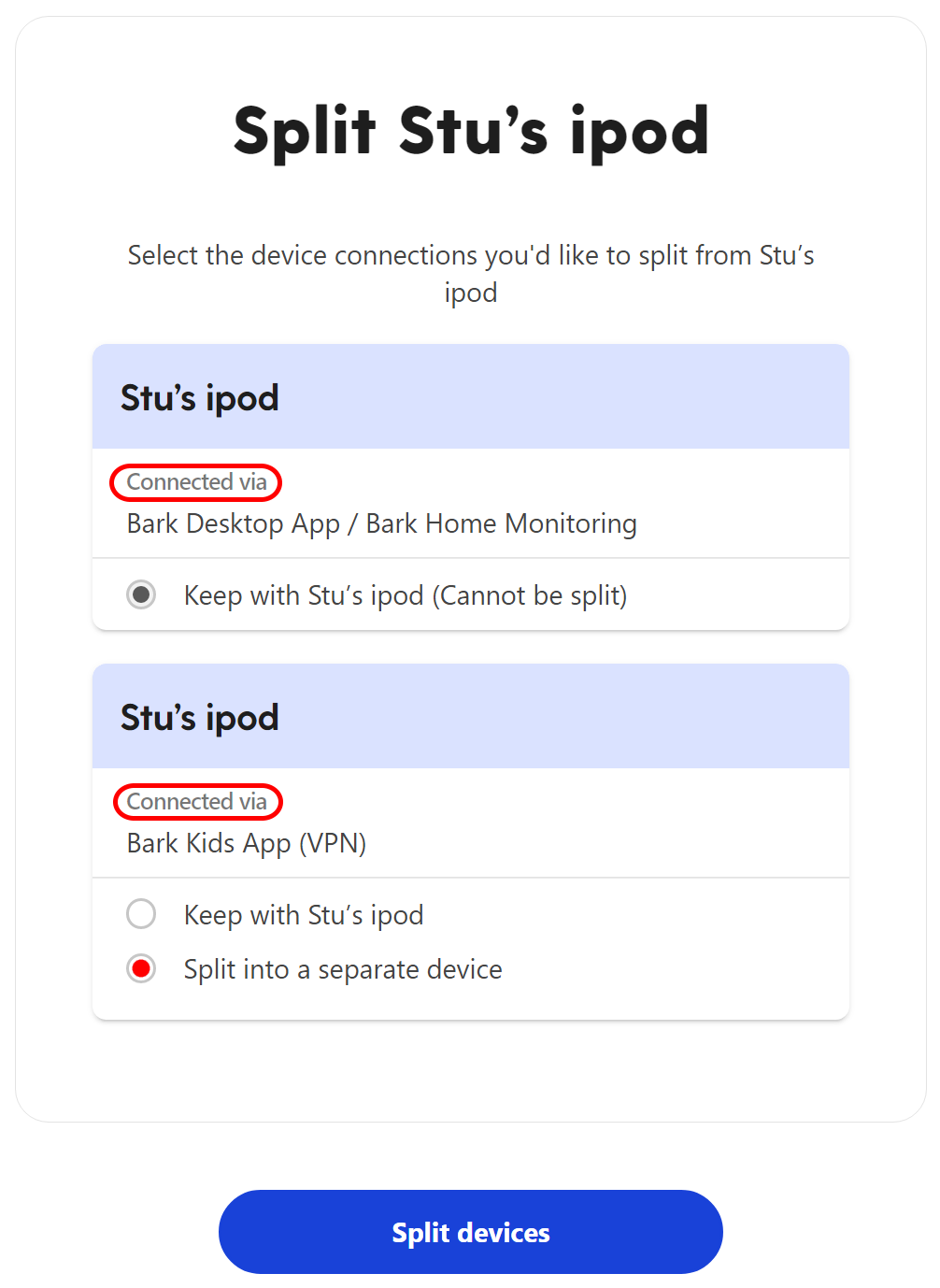 STEP 5: That's it! 🎉 Once you split the devices, you should see them as separate entries under Screen Time > Devices. You can click into one of the devices to remove it, if needed.
Need help or have additional questions?
We are happy to assist! Reach out to Bark Support, and we'll help every step of the way.