Please note that doing this will

unpair

the Bark Home from your existing Bark account. Only do this if you are returning your Bark Home or using it with a different Bark account.
STEP 1: Log in to your Bark account, if applicable.
STEP 2: Select In-Home > click on Bark Home.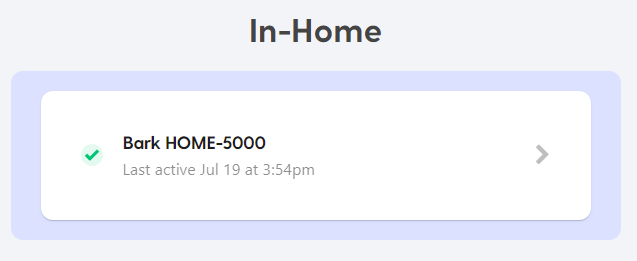 STEP 3: Scroll down to Remove from account.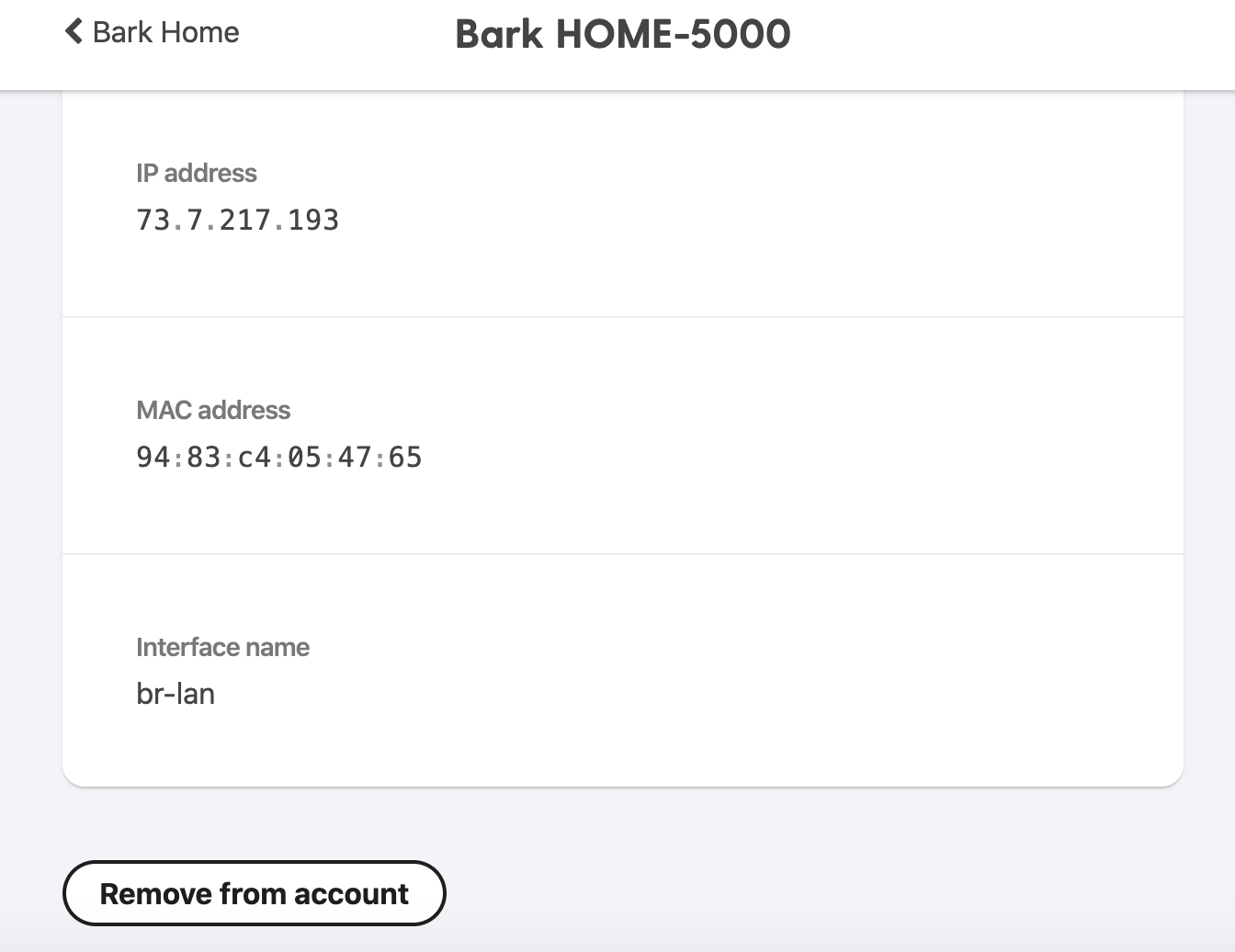 Need help?
We're here to help! Don't hesitate to reach out to us.