Families occasionally get a message asking them update their computers. These updates contain the necessary components for your computer to communicate with your child's iOS device for monitoring.
The message looks like this:
First Aid
If you don't already have iTunes installed, you can install it by selecting the Download Now button on the Bark Desktop App.
If you already have iTunes installed, update iTunes.
If you've already installed and updated iTunes to the latest version, but are still getting this message, try clicking on Click Here to restart the application: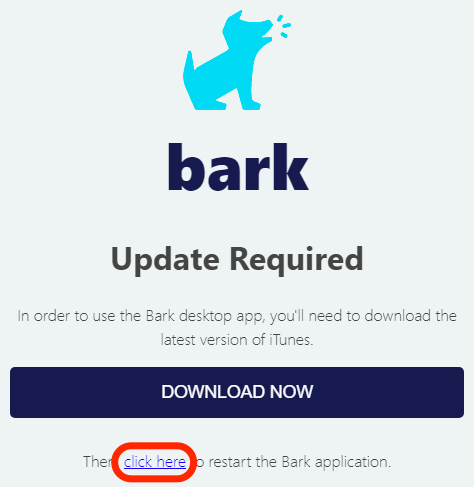 If still getting the message, restart your computer.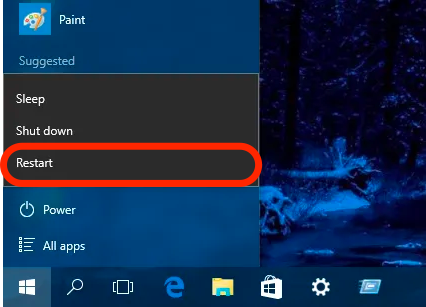 If still no luck, check for updates to Windows.
NOTE: Be certain to restart your computer after the updates. Then, check for Windows updates again, as there may be more updates available to install.
If you are still getting the message Update Required after the restart of the app and the computer, it means that you have an different version of iTunes that doesn't contain the Apple components Bark needs to monitor your child's iOS device. But don't worry — we'll help you fix it in just a few steps!
STEP 1: Uninstall the incorrect iTunes version.
iTunes is a pretty intricate application, and there may be several related components we will need to uninstall in a particular order.
Don't uninstall these components in a different order or only uninstall some of them. Doing so might have unintended consequences! After you uninstall a component, you might be prompted to restart your computer, but let's wait to do this until you're finished removing all of the components!
On Windows 10, you may find these applications in Settings > Apps and Features. On earlier Windows versions, you will find these applications in Control Panel.
Uninstall iTunes and its related software components in the following order (if present):
A. Uninstall iTunes.
B. Uninstall Apple Software Update.
C. Uninstall Apple Mobile Device Support.
D. Uninstall Bonjour.
E. Uninstall Apple Application Support 32-bit.
F. Uninstall Apple Application Support 64-bit.
G. Uninstall iPod Support.
NOTE: On some systems, you might see two versions of Apple Application Support or iTunes. This is expected! If you see two versions, be sure to uninstall both.
STEP 2: Restart the computer.
This will ensure that the components are properly removed.
STEP 3: Download the correct version of iTunes.
Depending on which operating system version you have, you'll click one of the links below to download the correct version of iTunes.
Running into this error downloading or installing the correct version?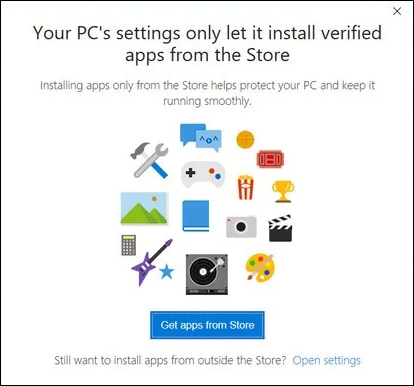 Then, click on Open settings to adjust your system preferences to allow you to download the correct version of iTunes for Bark.
Make sure you have selected one of the options that say you can download applications from Anywhere, as seen below: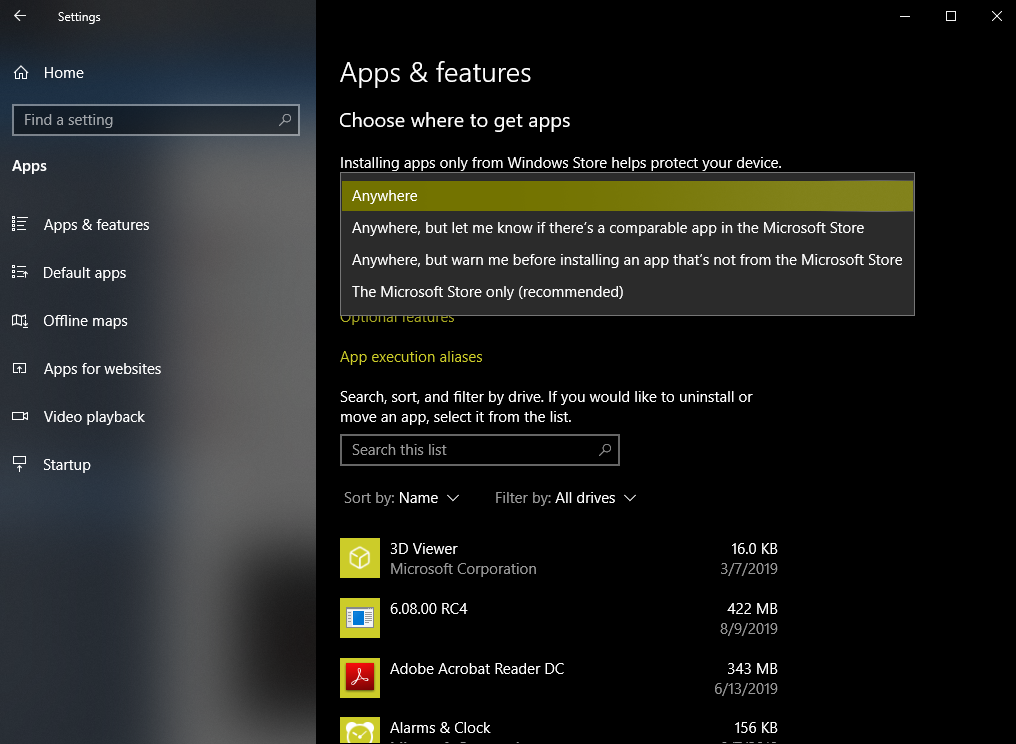 Then, try to install iTunes again. If successful, you will see a progress bar as you go through the prompts to install iTunes.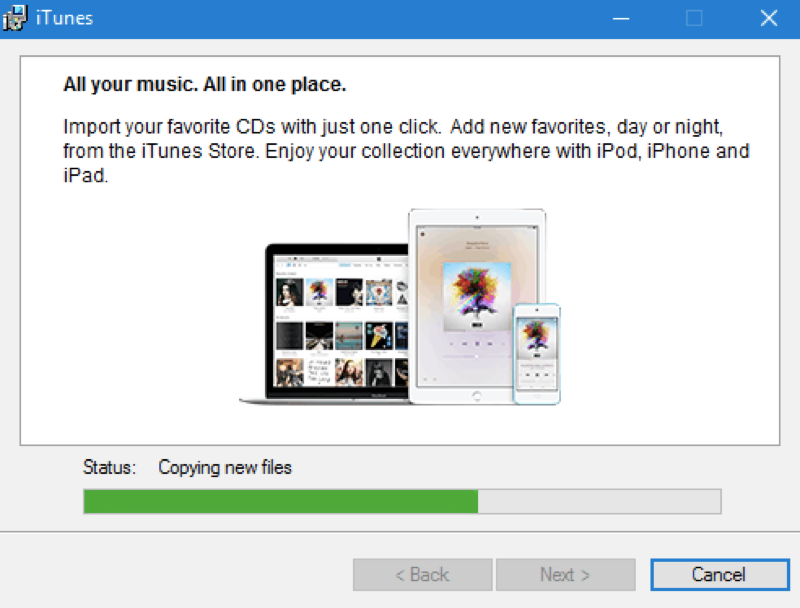 STEP 4: Install iTunes
You may now see that the iTunes download has completed. You can click on the iTunes-Setup.exe file to run the installer or click Run if prompted!
The installer will start by asking you to accept its terms and conditions.
After some time, you will see that iTunes has successfully installed! Click Finish to close out of the installer.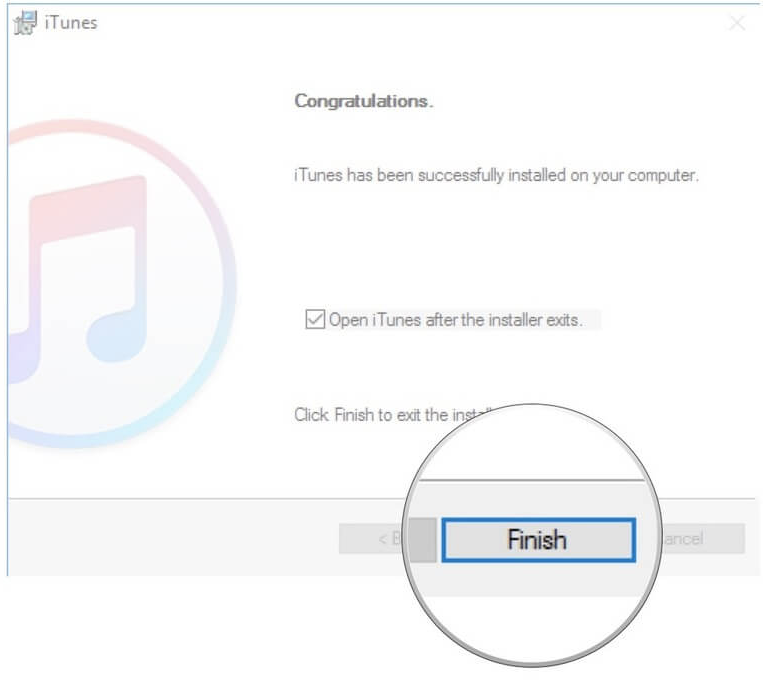 STEP 5: Restart Your Computer
This ensures that the changes to the Apple Drivers (or mobile communication services) have taken effect on your Windows computer.
STEP 6: Re-Open the Bark Desktop Application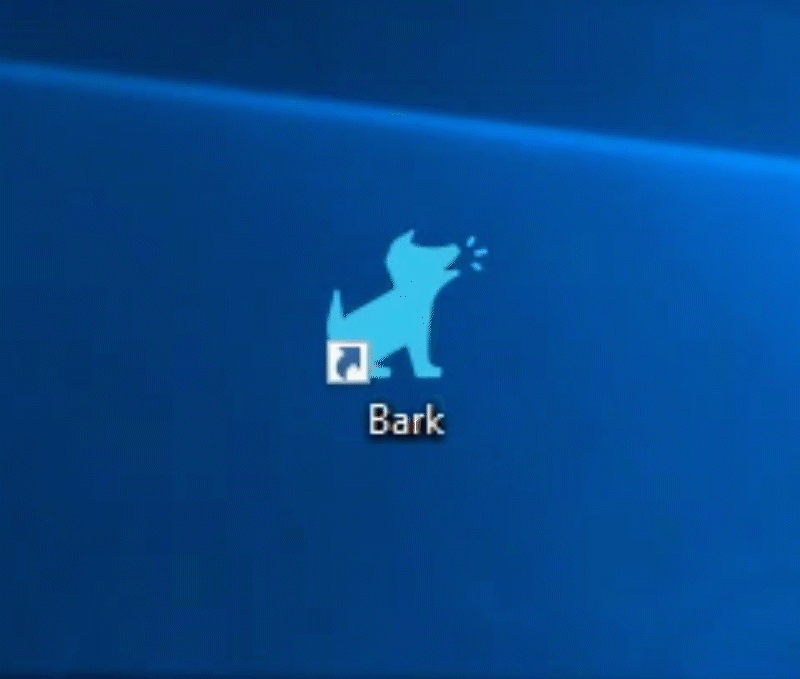 Bark should look like this now! You can then log in with your Bark parent credentials and continue with the rest of the iOS setup instructions below!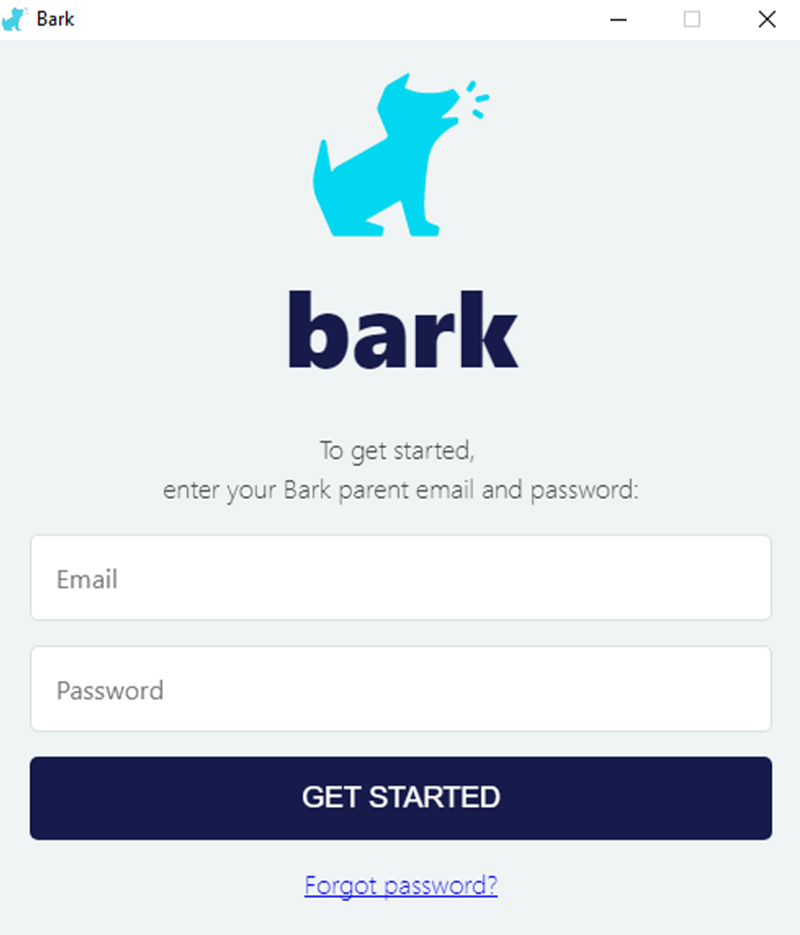 Need additional assistance?
If you have any questions about iOS device setup or anything else, don't hesitate to reach out to us!