After setting up Bark for Schools, now your school can set up Reviewers within your dashboard.
NOTE: Only the Super Admin of Bark for Schools for your school or district can invite, edit, or remove Reviewers.
STEP 1: Log in as the Bark for Schools Super Admin for your school.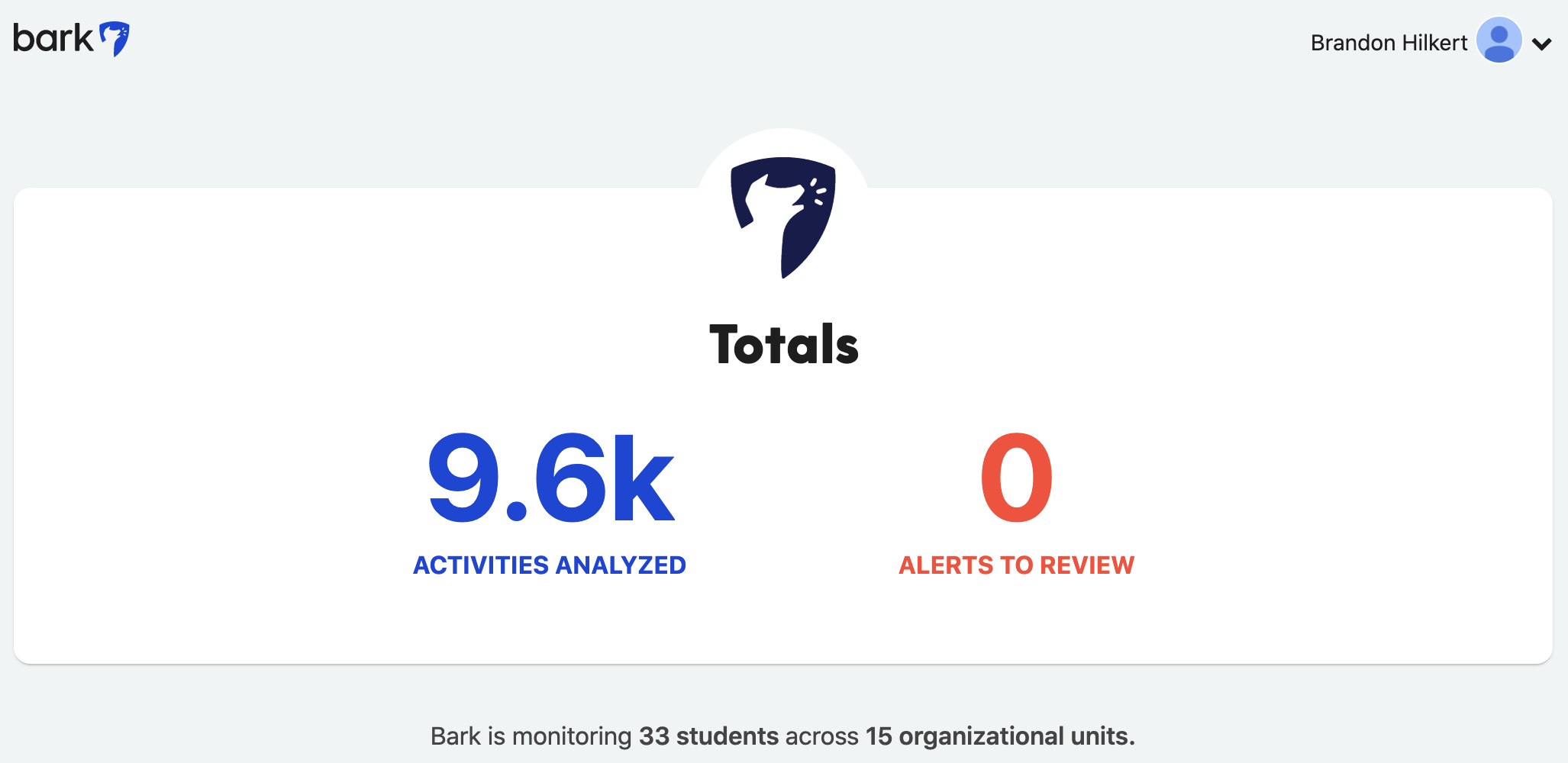 STEP 2: Navigate to the top right drop-down menu and select Reviewers: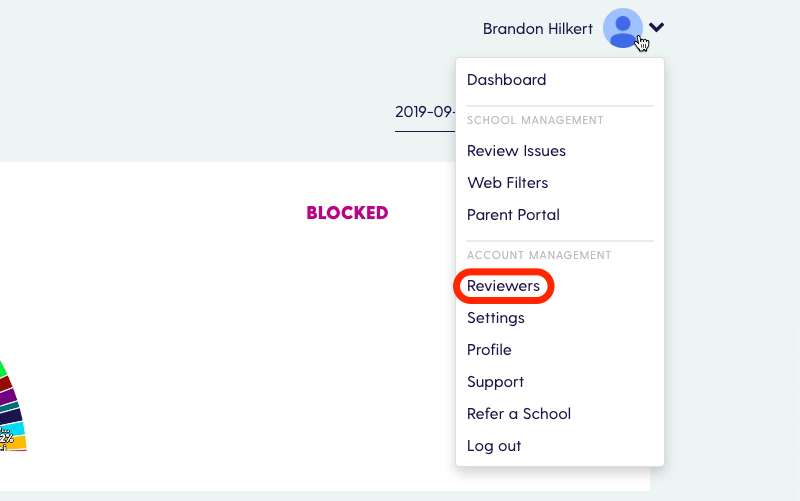 On the next screen, you'll need to input the following to send an invite:
Email Address
Emergency Contact Number
Role
Organizational Units by selecting Off under Access all organizational units?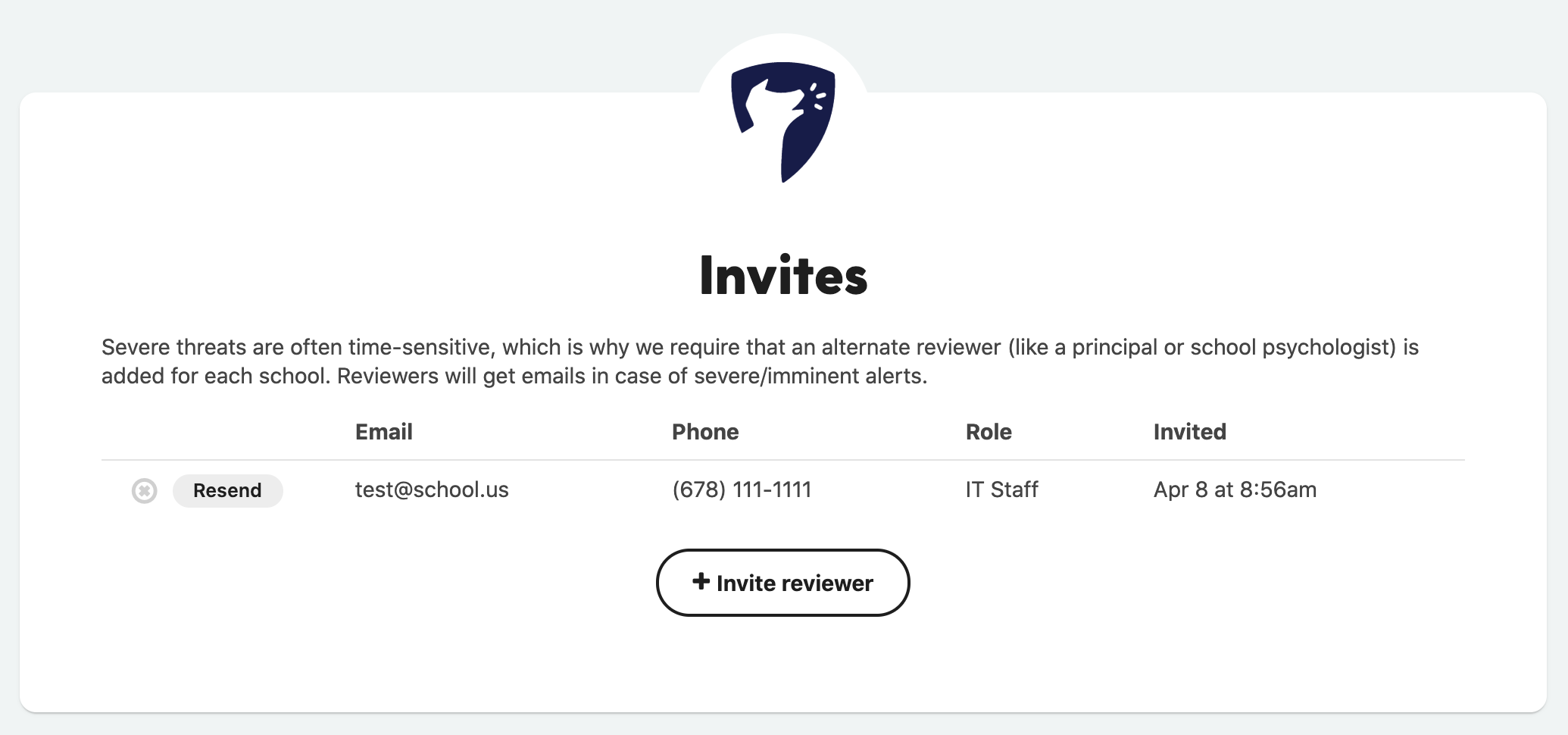 NOTE: Until they accept the invite, their information will appear just below the invite section, as seen above. With the invite pending, you'll be able to either delete or resend the invite.

STEP 3: Once the invite is sent, the reviewer will receive an email with a link to activate their account.
With how Bark for Schools connects, reviewers are able to access Bark via bark.us/schools as long as they're logged into their school account — no additional user name or password needed.
Once the reviewer has accepted the invite, their information will appear at the bottom of the page. You will be able to either Delete or Edit each user as the Bark Super Admin.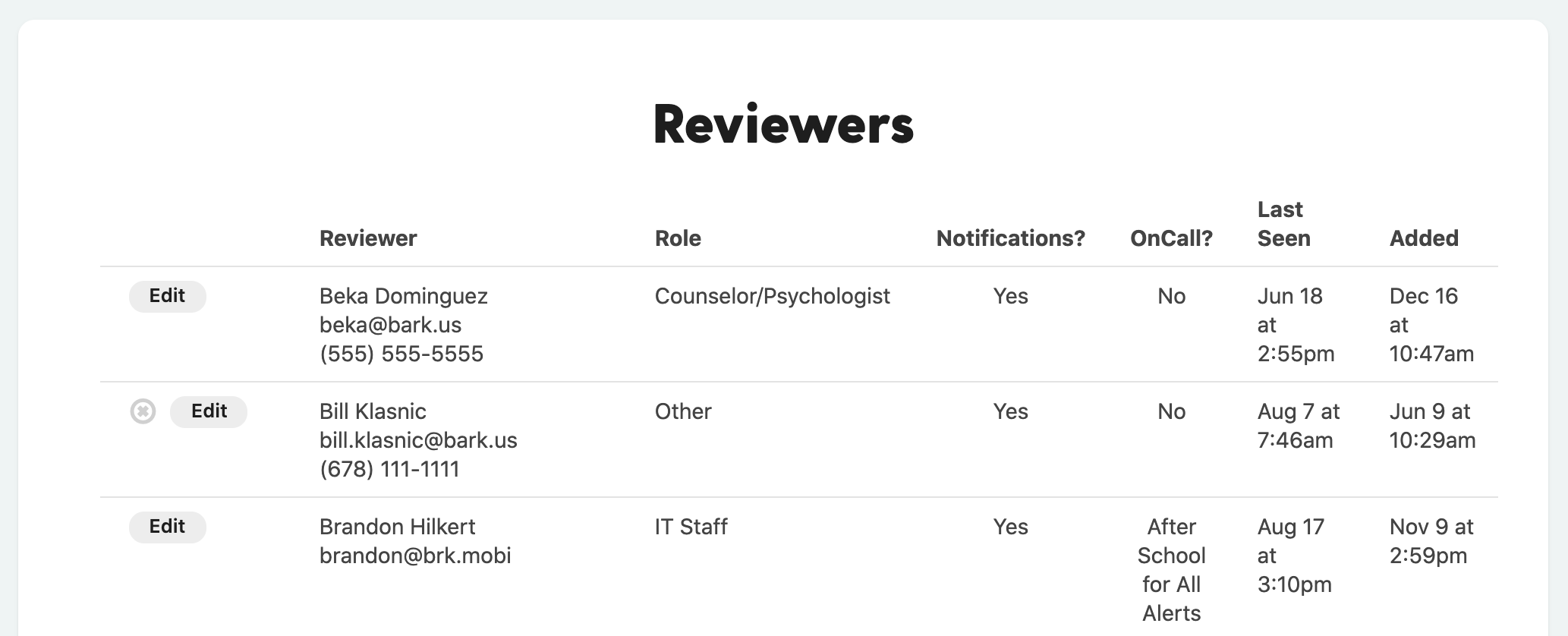 Editing the reviewer allows you to adjust their role and the Organizational Units they review, as seen in the image below.
NOTE: Assigning a user a top-level OU/group will not automatically assign them the sub-groups, meaning you will need to individually select each sub-group you'd like to assign to the Reviewer.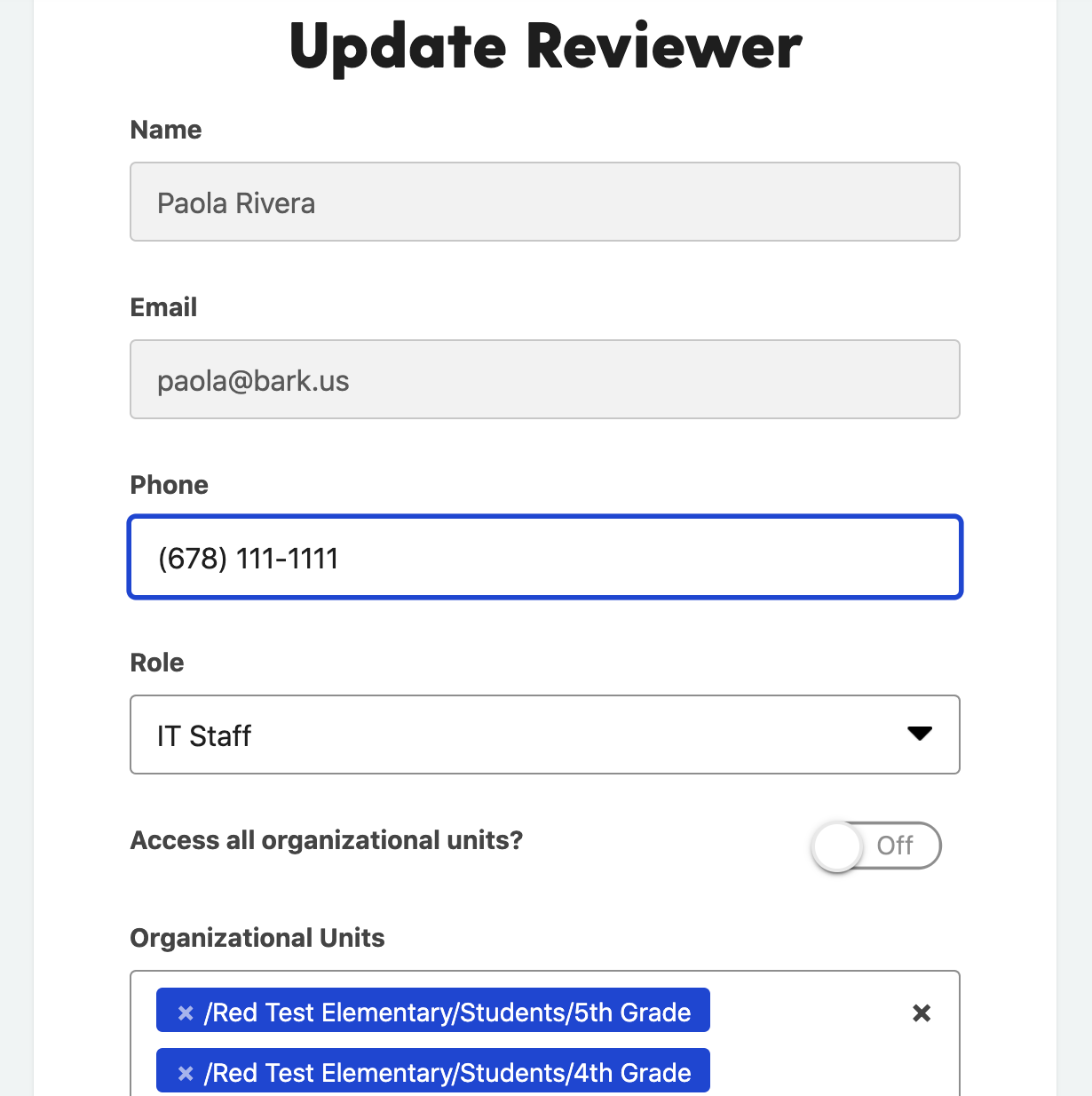 Need additional help?
We have an incredible team behind the scenes here at Bark. For technical questions, we can be reached here. Our team is happy to help!