STEP 1: Log in as the Bark for Schools Super Admin for your school.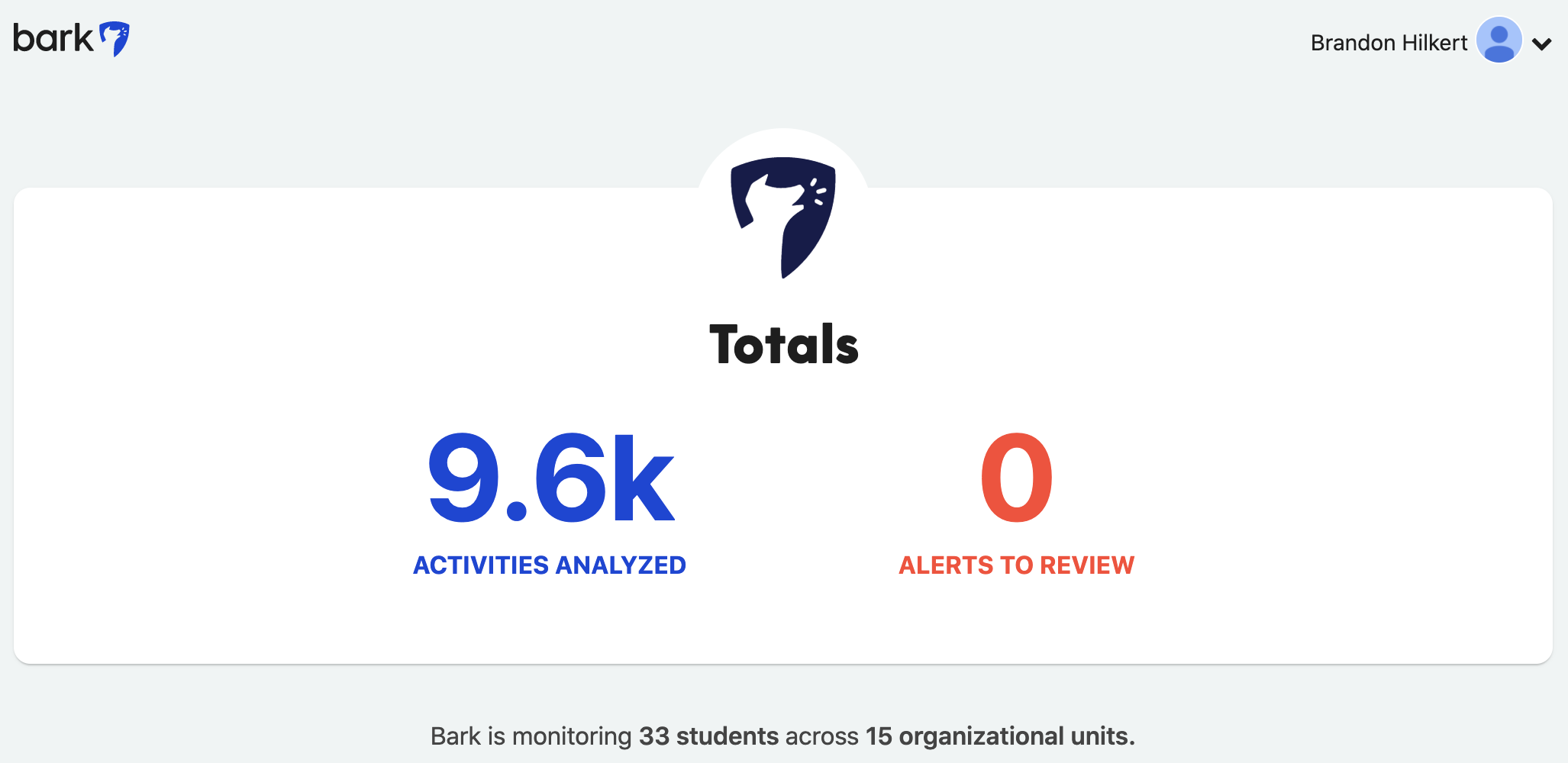 STEP 2: Access your school's Bark Settings via the menu on the top right: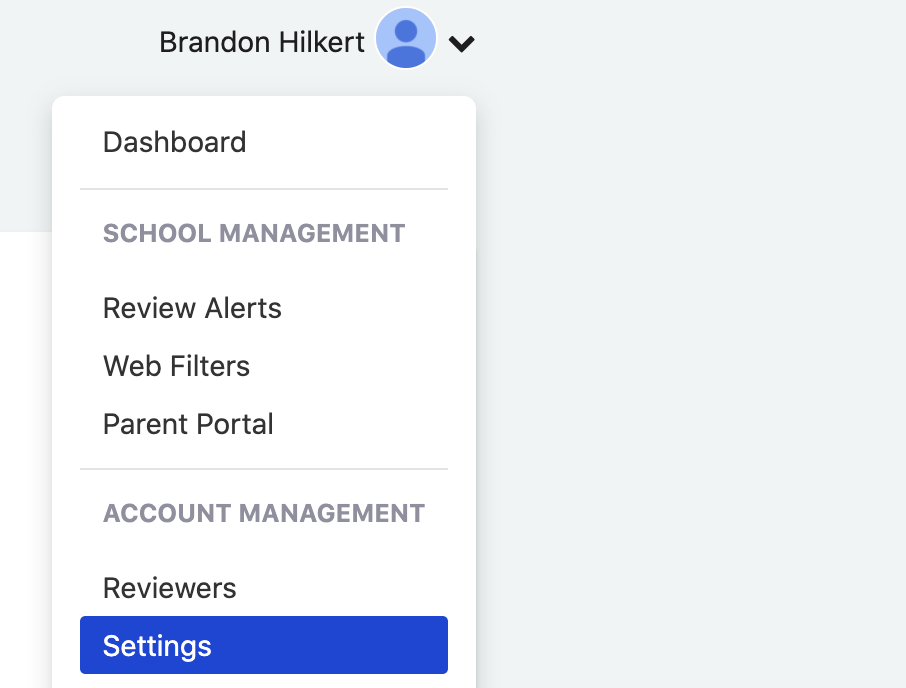 STEP 3: On this page, you can adjust the sliders.
Click along the line to one of four positions:
Only Most Severe (left)
Moderate A (left of center)
Moderate B (right of center)
All Issues (right)
For more information on how our data science works,
see here
.
To learn more about our escalation process / the severity of different issues,
see here
.
How do I reach the Bark for Schools team?
We have an incredible team behind the scenes here at Bark. For technical questions, we can be reached here.