We completely understand that there are instances where you may not be concerned about certain things such as mild profanity for one child or jesting between your child and their friends, for example.
Within your Alert Settings on your Bark dashboard, you can adjust the sensitivity of these type of content monitoring alerts to what works best for you and your family!
Read more about how our self-learning algorithms detect and alert on potential issues here.
Get Started
STEP 1: Visit your Bark dashboard on your app or browser.
STEP 2: Click Settings under the particular child that you'd like to adjust sensitivity of alerts for.
STEP 3: Select Monitoring sensitivity settings.
STEP 4: Adjust the sensitivity for each of your children's alerts by clicking the dropdown menu next to the alert type.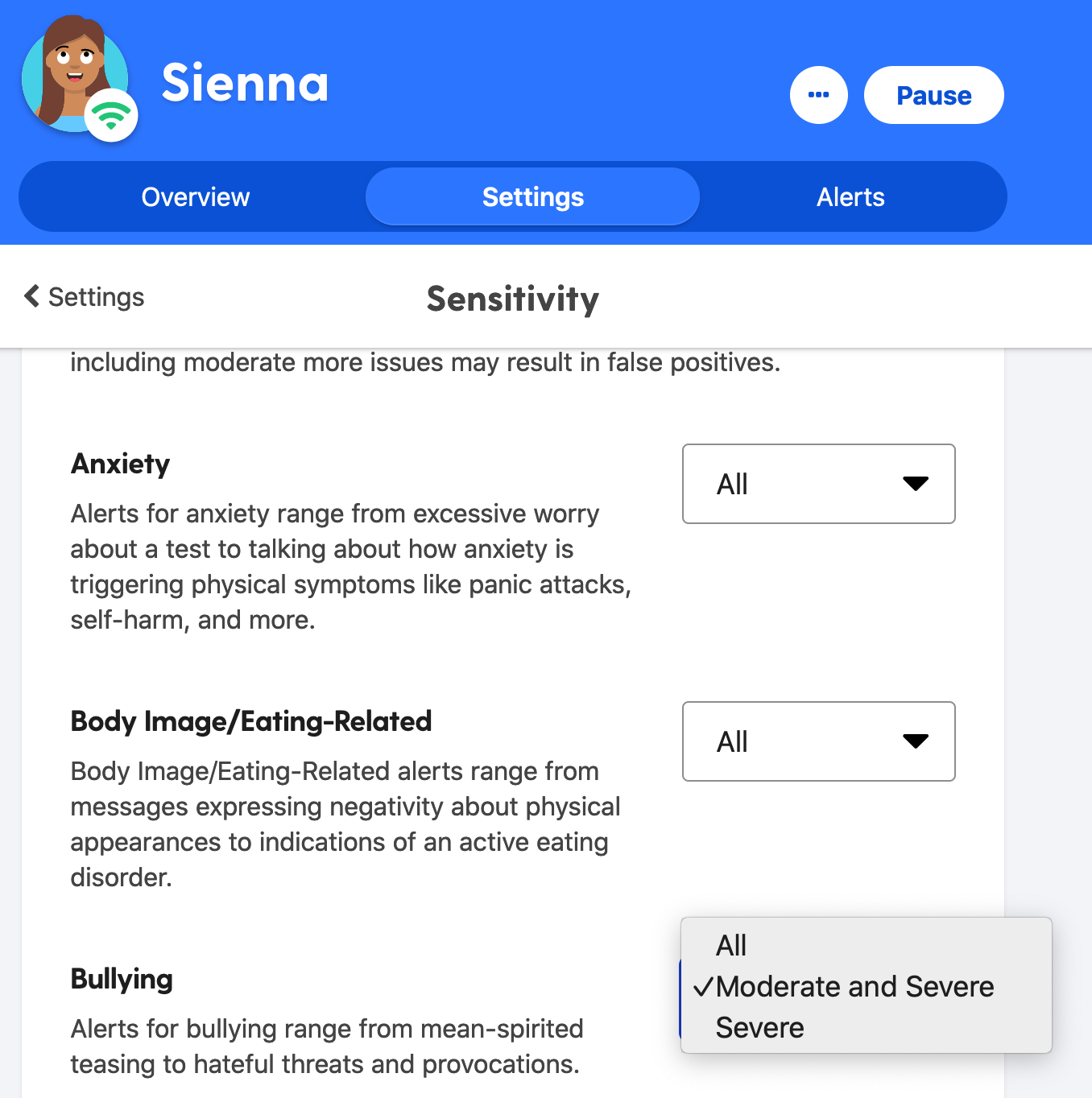 We recommend starting with the strictest setting and then adjusting little by little to find what works best for you and your family over time. As a rule of thumb, selecting All will increase the amount of issues Bark will alert you to, while selecting Severe will reduce the amount of issues Bark will alert you to — focusing instead on only the most severe content.
That's it! Going forward, you will receive alerts according to the sensitivity setting shown for each child. You can adjust these settings per category and per child at any time!
NOTE: These sensitivity settings only apply to content monitoring. Your Screen Time rules and limits determine how and when Bark blocks certain apps or websites.
Need help?
If you have any questions about this feature or anything else, don't hesitate to reach out to us!