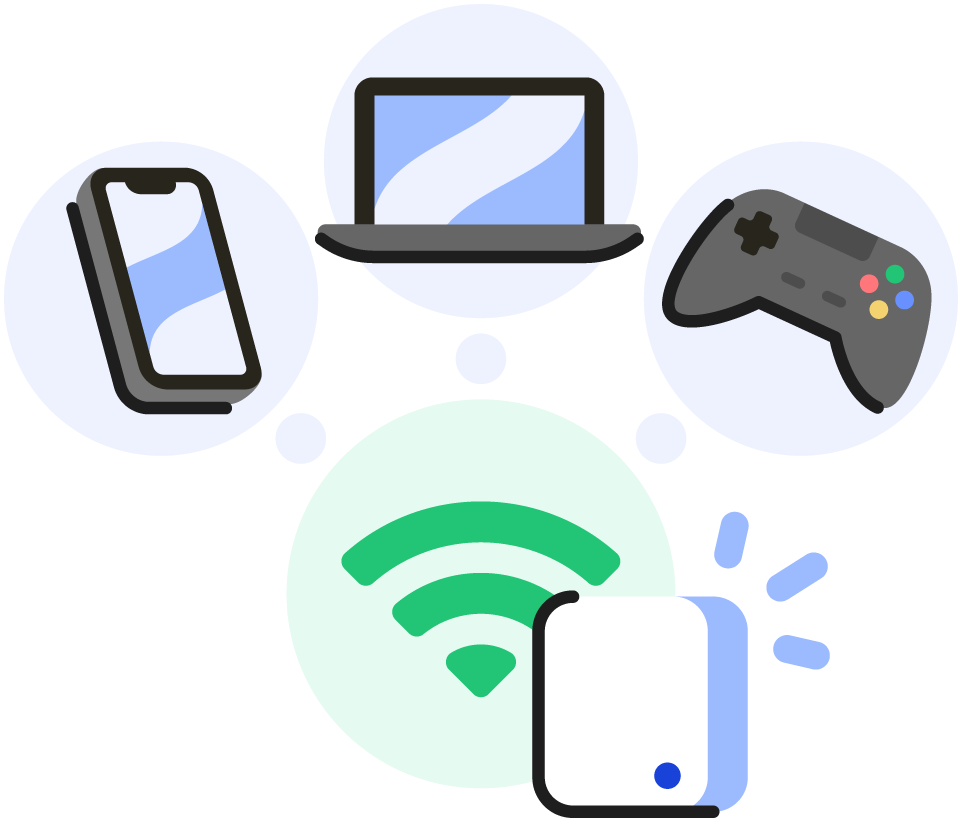 Block apps and sites on all internet-connected devices in your home 
With the the Bark Home or a router with Bark built-in, you can block apps and websites, schedule screen time, and apply web filtering to all internet-connected devices within your home.
You can apply different rules for different devices, for different times of the day, and for school nights versus weekends. You can even ignore devices that you'd prefer not be filtered.
Unlike Bark Premium/Jr, which offers these features exclusively for iPhones, Androids, Bark Phones, and Chromebooks, our in-home filtering extends its capabilities to a wider range of devices.
Add a Bark Home to your existing account today!