If you have a particular device that you would not like filtered, you may wish to ignore it from being filtered by the Bark Home. You can do so by following the steps below.
STEP 1: Log in and select In-Home.

STEP 2: Look for the device you want to ignore under Unmanaged.
NOTE: If you need help identifying devices, see here.
STEP 3: Select the Ignore button next to the device.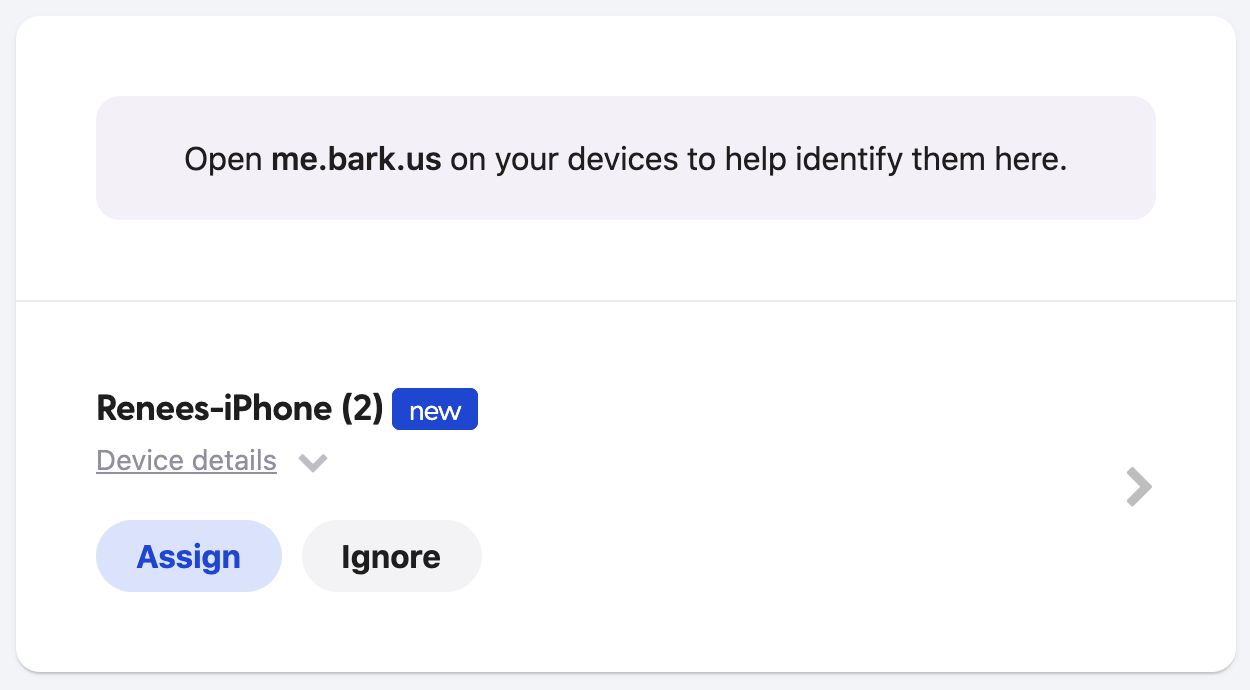 Not seeing the device under "Unmanaged"?
You may have already assigned the device to a Profile. Click on each profile and look for the device under one of the profiles. If you find it there click on it.

Scroll down and select Belongs to > Ignored > Save.

NOTE: If you've ignored the device and the device shows up again in your Unmanaged Devices list, it may be due to these reasons.
Have additional questions?
Don't hesitate to reach out to us!