Families occasionally get a message asking them update their computers. These updates contain the necessary components for your computer to communicate with your child's iOS device for monitoring.
The message looks like this:
If you don't already have iTunes installed, you can install it by selecting the Download Now button on the Bark Desktop App.
To update iTunes, click here for instructions.
If you've already installed and updated iTunes to the latest version, but are still getting this message, try clicking on Click Here to restart the application: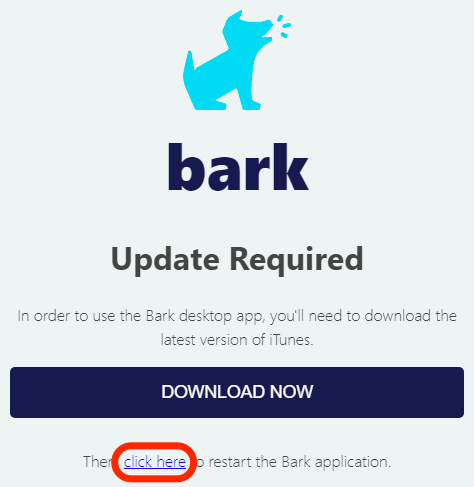 If still getting the message, restart your computer.
If still no luck, check for updates to your Mac operating system below.
STEP 1: Check for an update to your Mac OS.
To update your Mac software to the latest version, go to the Apple logo at the top left of your screen and select About this Mac: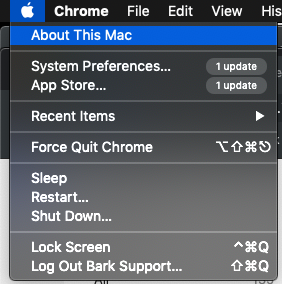 STEP 2: Select Software Update.
Download the update.

STEP 3: Install the update after the download completes.
If you're unsure if the update has been installed, check to see if the following icon is in your Applications folder in Finder:

STEP 4: Restart your computer.
This will ensure that the changes to Apple Drivers from the iTunes and Mac OS update get recognized by the Bark Desktop App.
STEP 5: Open Bark.
This should now show a login screen, rather than a prompt to update iTunes, as seen below: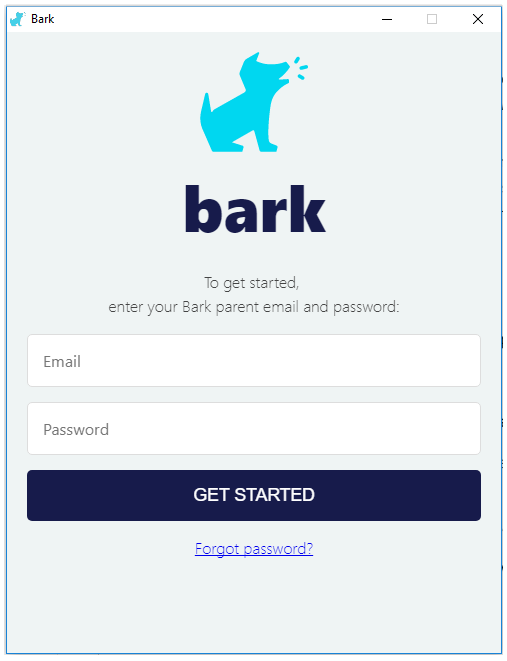 NOTE: Still showing "Update iTunes" prompt? Let's refresh the Bark Desktop App by following the steps below!
Run into another error or just need help?
No worries! Bark Support is committed to helping at every step of the way. Please contact us here.