After setting up Bark for Schools, your school will have organizational units / groups (sometimes referred to as Active Directories) turned Off by default.
To turn on organizational units or groups, see our instructions below.
STEP 1: Log in as the Bark for Schools Super Admin for your school.
STEP 2: Access your school's Bark Settings via the menu on the top right: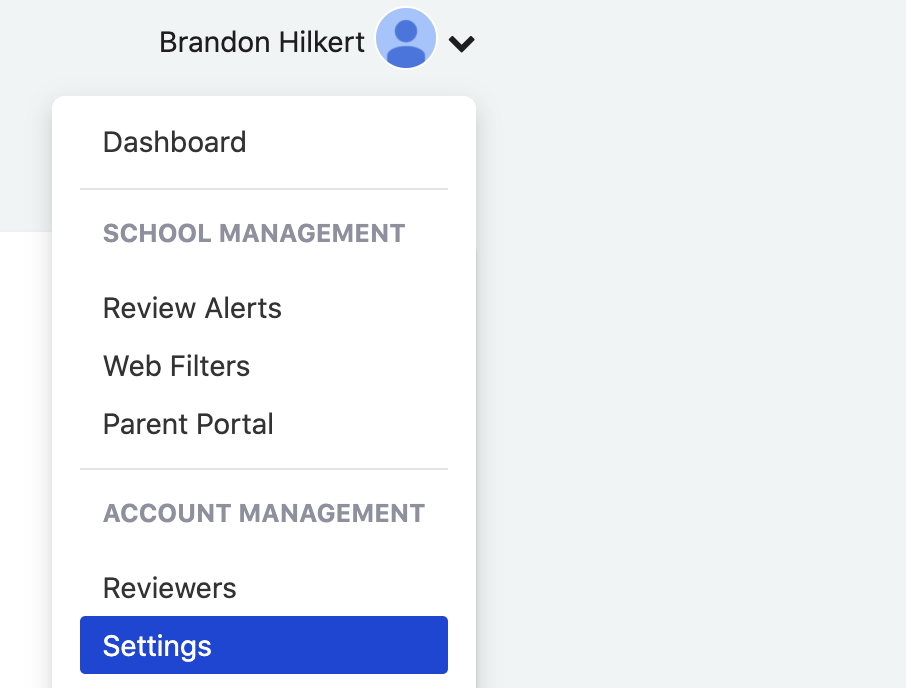 STEP 3: Scroll to the bottom of the screen and toggle the organizational units / groups that need to be changed, as seen below: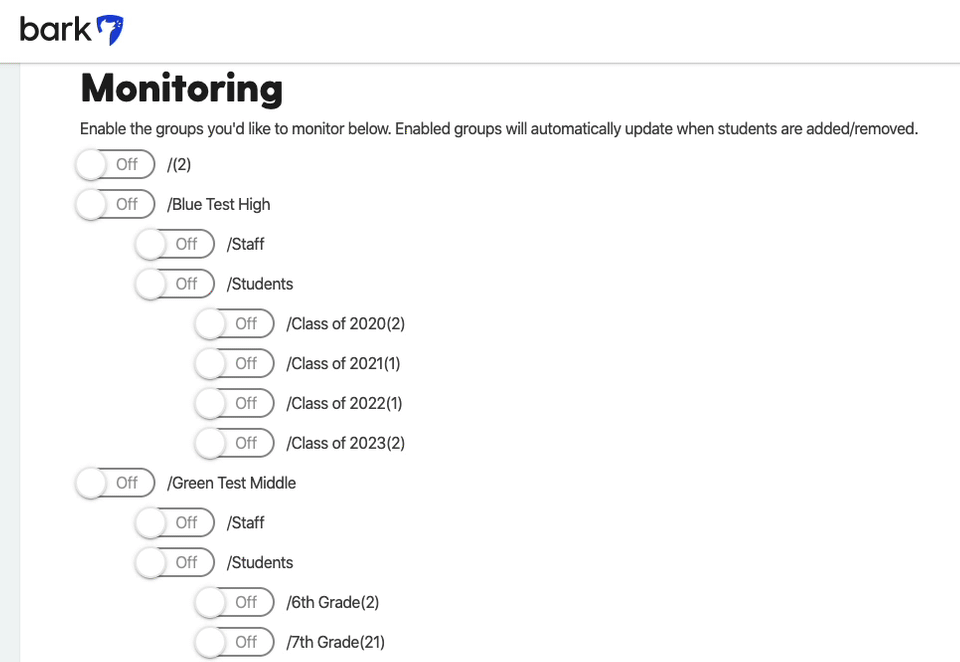 NOTE 1: Turning on top-level groups will not automatically switch on sub-groups, meaning each unit needs to be turned on individually.
NOTE 2: Changes made to OUs at the G Suite level may take up to 24 hours to reflect in the OUs Bark displays. Should those changes mean you also need to re-adjust the OUs assigned to particular Reviewers, you can adjust the OUs assigned to Reviewers by following these instructions.
Need additional help?
We have an incredible team behind the scenes here at Bark. For technical questions, we can be reached here. Our team is happy to help!