By default, our system assigns a randomized avatar to the child(ren) you've added to your Bark account. You can update their birthday, avatar, or name by following the steps below!
To update your child's profile:
STEP 1: Log in on the app or site.
STEP 2: Select the child's name.

STEP 3: Make adjustments.
Avatar: Click Edit Avatar to choose hair and clothing styles for the avatar for this child. When you're done, click Done Editing.
First name: Click into the text field to edit your child's listed name. When you're done, click Update.
Birthday: Click on the month, date, and year drop-down menus to adjust your child's birthday. When you're done, click Update.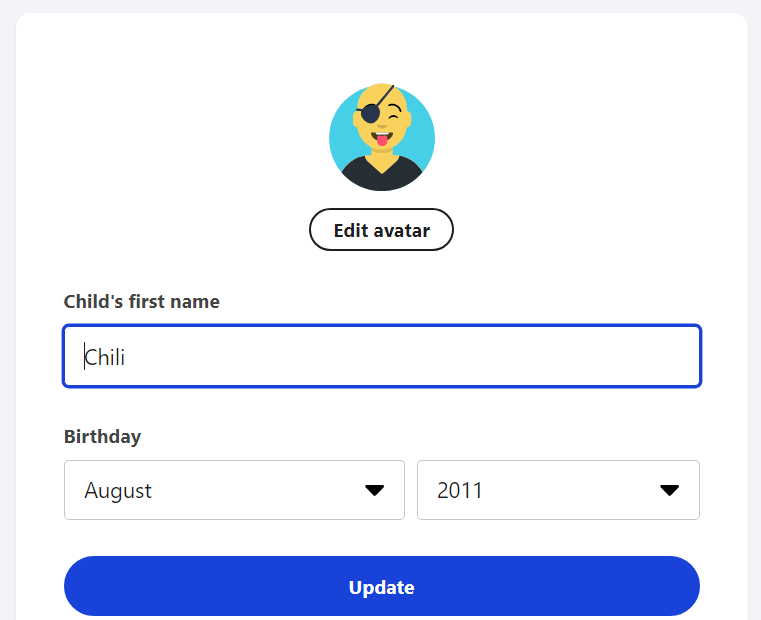 Need help or have additional questions?
We are happy to assist! Reach out to Bark Support, and we'll help every step of the way.