🛑 Please only follow this guide if you have been directed to do this by the Bark Support team. If you need help, please
reach out to us
. 
Deleting old iOS files through Finder
In this article, we'll discuss how to remove old iOS files from your computer. These files are saved to your computer during the iOS monitoring process. By default, Bark deletes old iOS files from your computer periodically. This saves you storage space. If you ever remove a device from monitoring, we will also automatically clear out those old files from your computer. (Don't worry, this has nothing to do with your alerts. Your alerts will remain on your account unless you delete them yourself.)
However, you may have been directed by our support team to manually clear out the old files. Below you'll find instructions. 
If you used the default cache location, the iOS monitoring files will be located in one of these two folders:
~/Library/Application Support/iMazing/Backups
~/Library/Application Support/Bark/Backups
STEP 1: Quit out of the Bark Desktop App.
Click on the Bark dog on your top toolbar, and select Quit Bark.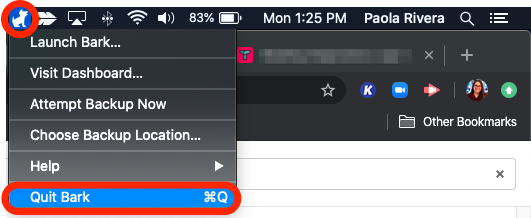 STEP 2: Open Finder.
Upon opening Finder, look to the top left to find the Go menu in your top toolbar and then click on Go to Folder...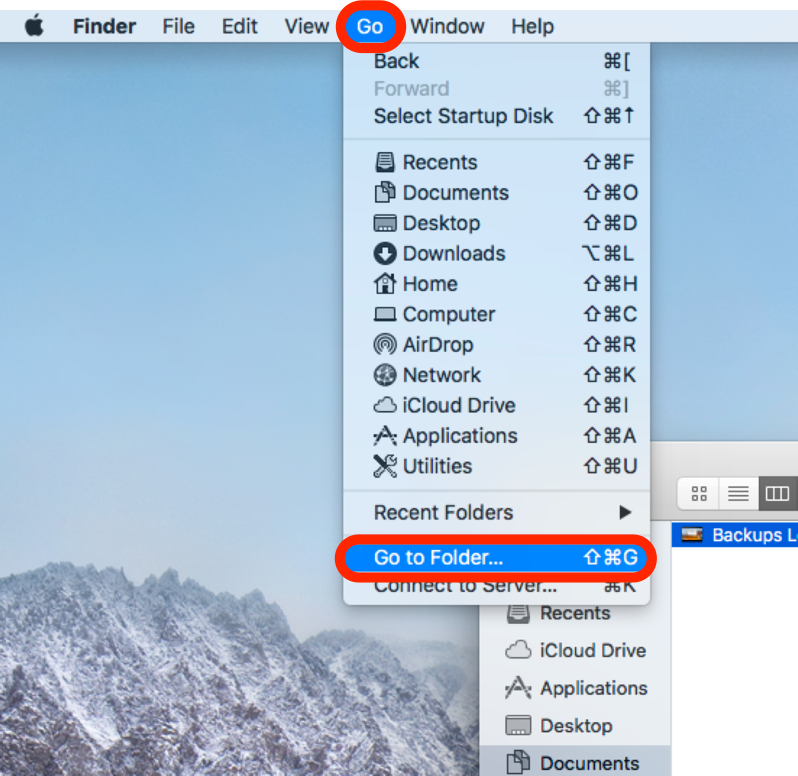 STEP 3: Copy and paste the file directory.
Paste the following...
~/Library/Application Support/
...in Enter a path, as seen below:

STEP 4: Delete the iMazing folder.
These are files related to Bark. Right-click on the iMazing folder and select Move to Trash.
Is an iMazing Mini folder present?
If so, right-click on the iMazing Mini folder and select Move to Trash as well.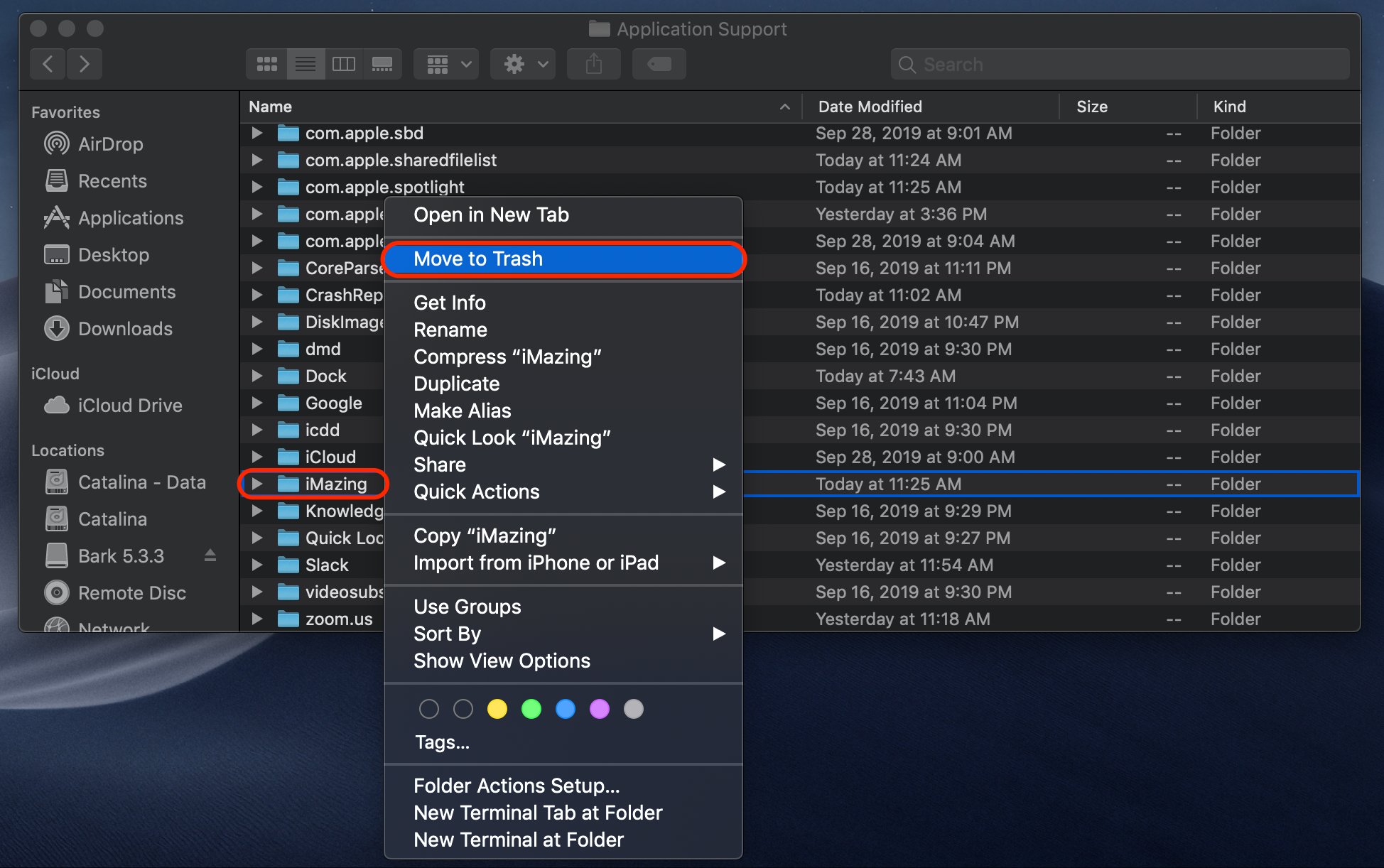 STEP 5: Delete the Bark folder.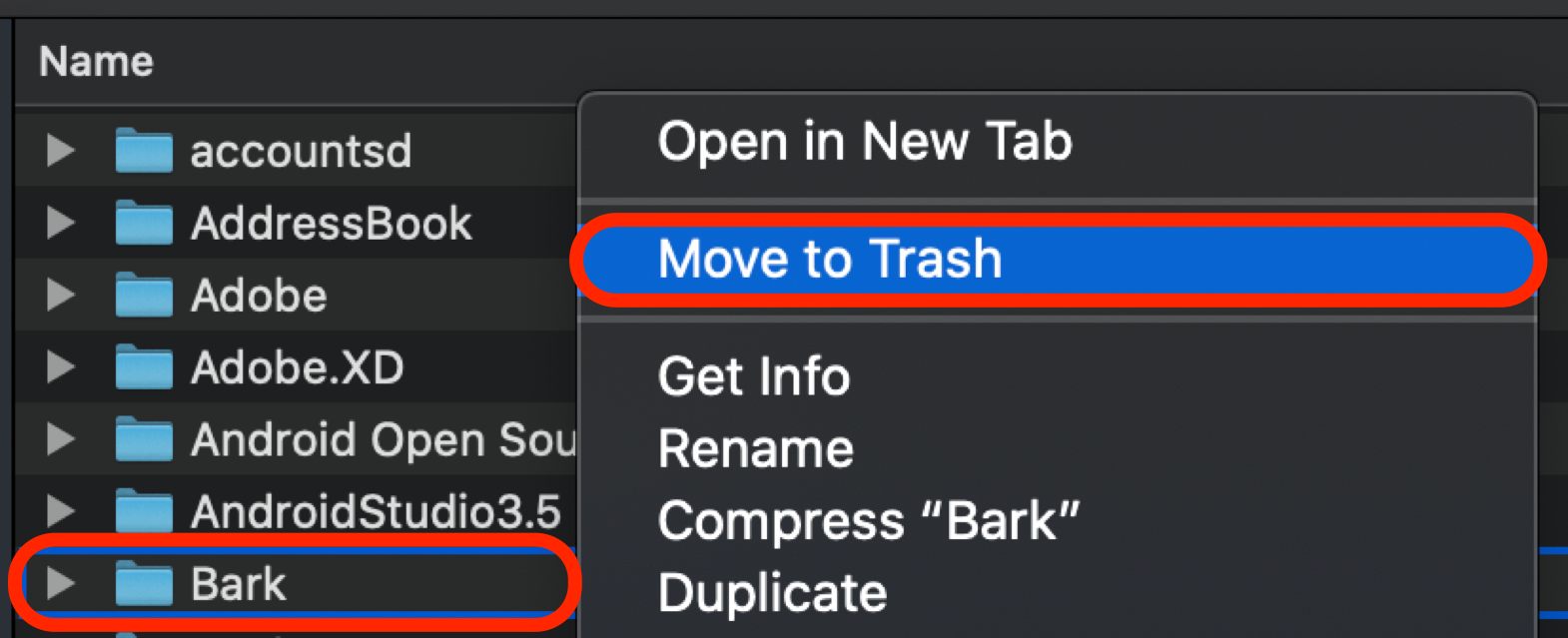 STEP 6: Click on the MobileSync folder > Backup > delete iMazing.Versions.

Last step: Click Applications on the left column to find and re-open Bark.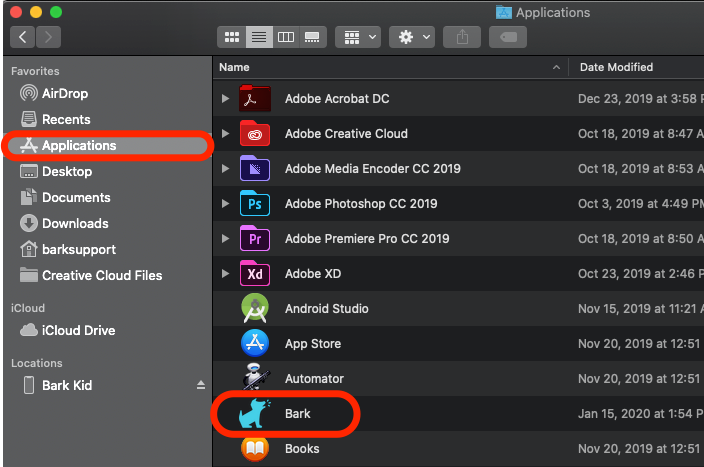 All set! This will clear your hard drive of the memory of those old iOS monitoring files. It will also mean that when you open up your Bark Desktop App again, you will have to follow these steps to get your child's iOS device(s) monitored again.
NOTE: To truly free up the space on your hard drive, you will need to empty your Trash as well. You can find the Trash on the bottom right of your dock: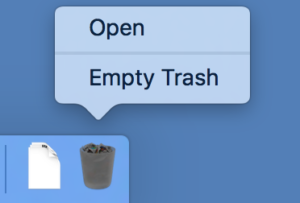 Still no luck?
We're here to help! Please reach out to us with screenshots of the issue and the steps you've tried.