These steps must be followed by a school administrator who has both Google Workspace Super Admin permissions and Bark Super Admin permissions, or we will not have proper access to continue monitoring student accounts.
STEP 1: Sign in to your Google Admin Console.
STEP 2: Select Apps > Google Workspace Marketplace Apps > App List.

STEP 3: Under Domain Installed Apps, click on the Bark.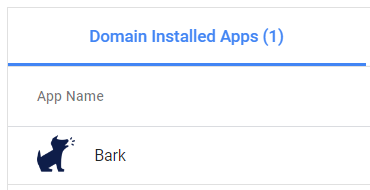 STEP 4: Under User Access, click on View Organizational Units and Groups.

STEP 5: Make sure that the Bark app is set as ON FOR EVERYONE and click Save.

NOTE:
Google has requested we add the directory admin access to the main app, so we need the Organizational Unit included that includes the account you signed up with. This won't cause us to monitor your account (monitoring is configured within Bark), just allow us to get an access token to be able to read the membership of the Organizational Units so we can keep them up-to-date.
STEP 7: Go back to the previous Bark app page.
STEP 8: Verify that under Data Access it says Status: Granted for all: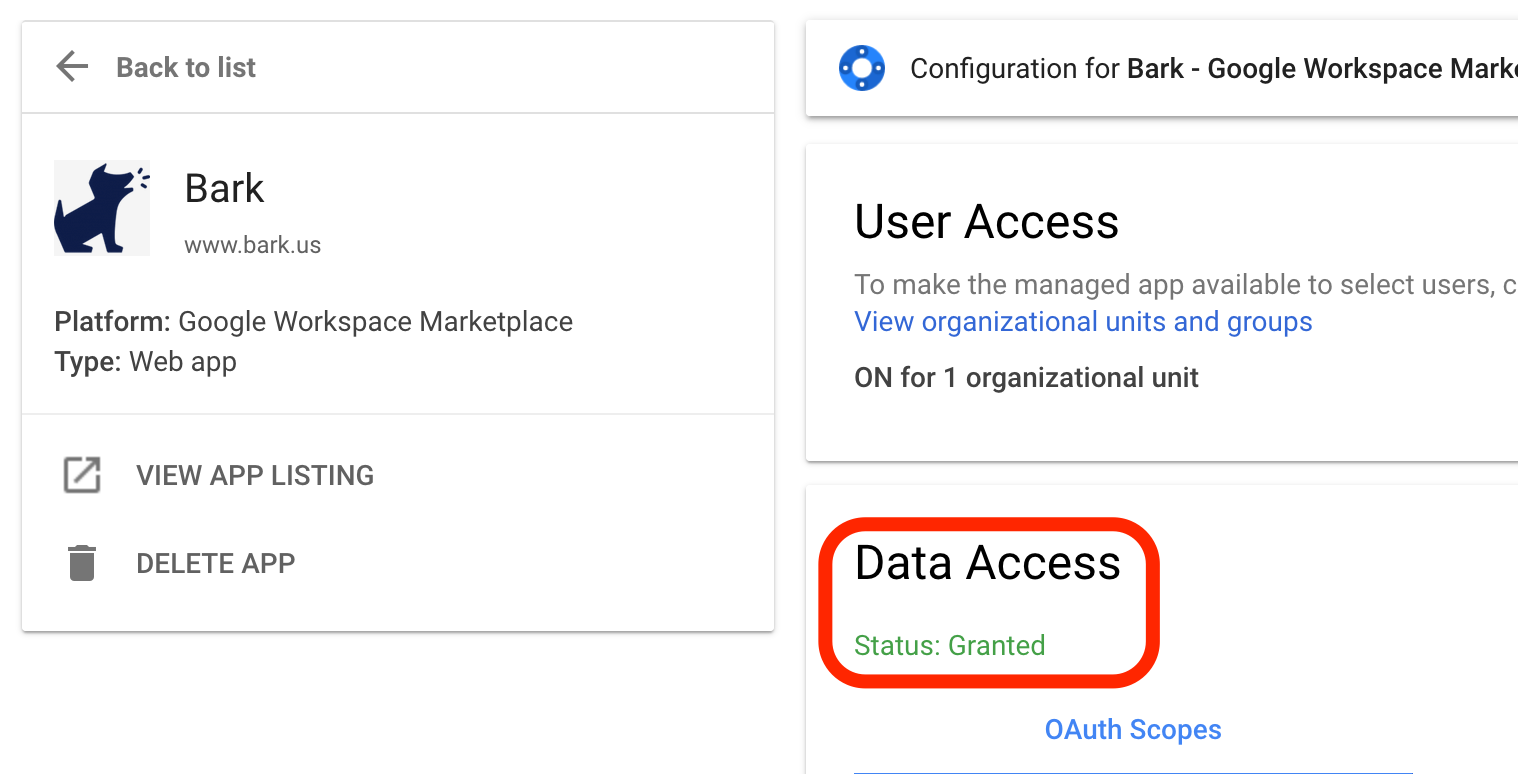 LAST STEP: (IMPORTANT) Please confirm your Bark for Schools settings page loads without issue.
If for some reason you see an error, please revisit the previous steps — the most common reason for an error is that we don't have proper access.