NOTE: All instructions need to be done by an administrator of the Office365 account.
STEP 1: Click here to sign up for Bark for Schools on Office365: Launch Setup
STEP 2: Sign in with an administrator account of the Office365 domain.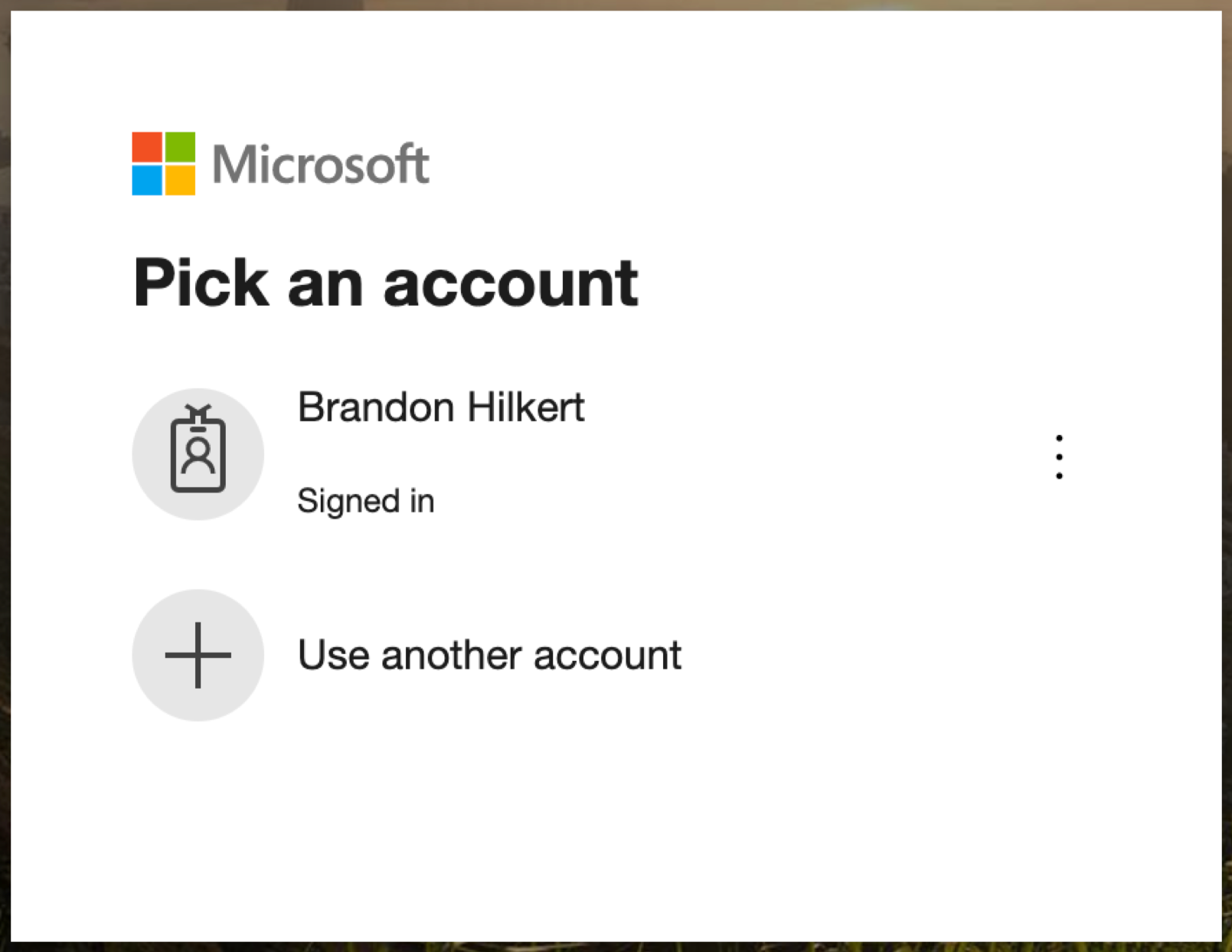 STEP 3: Accept the permissions needed for Bark by clicking the Accept button at the bottom: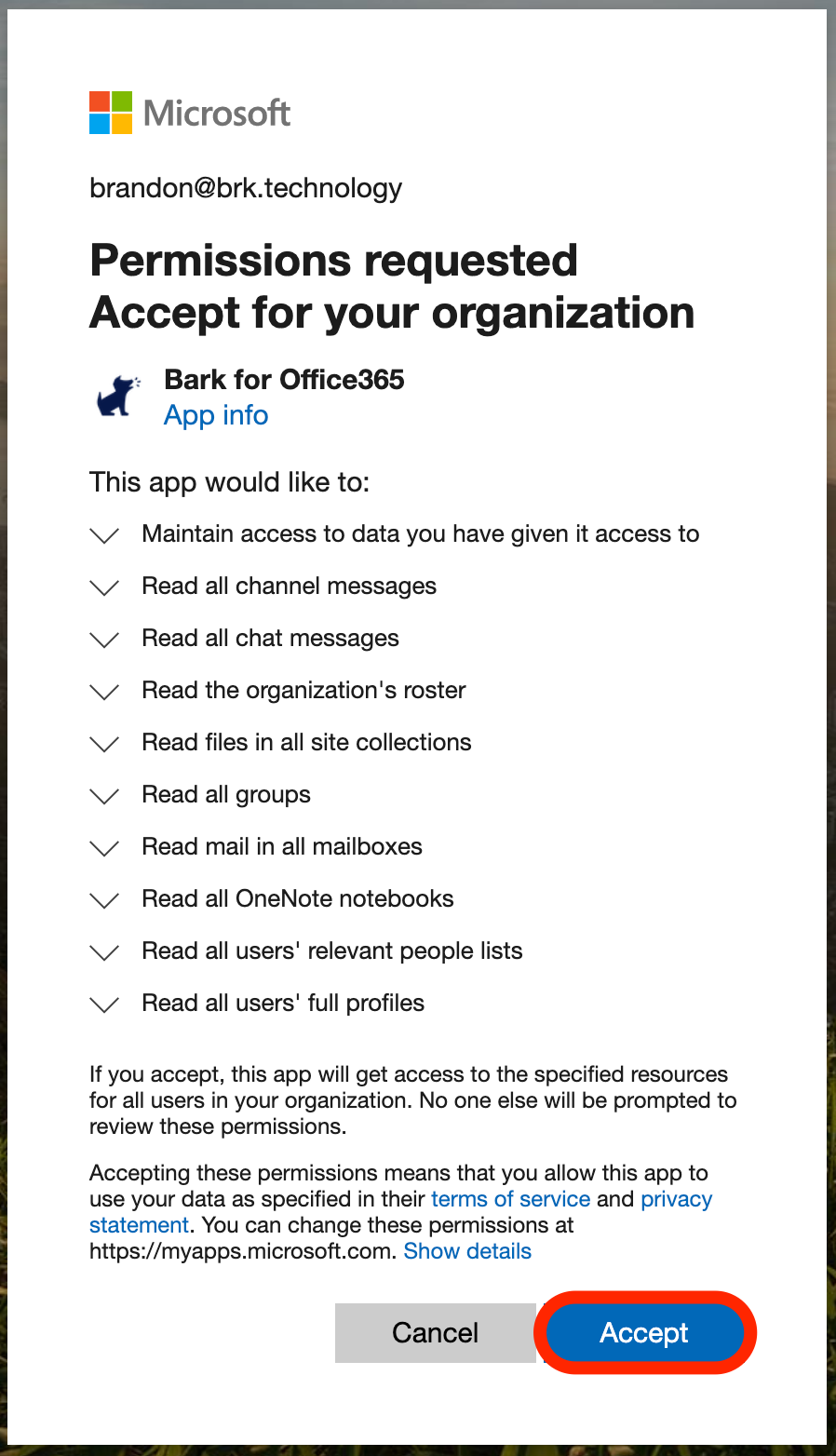 STEP 4: Choose the account you'd like to use as the first admin account: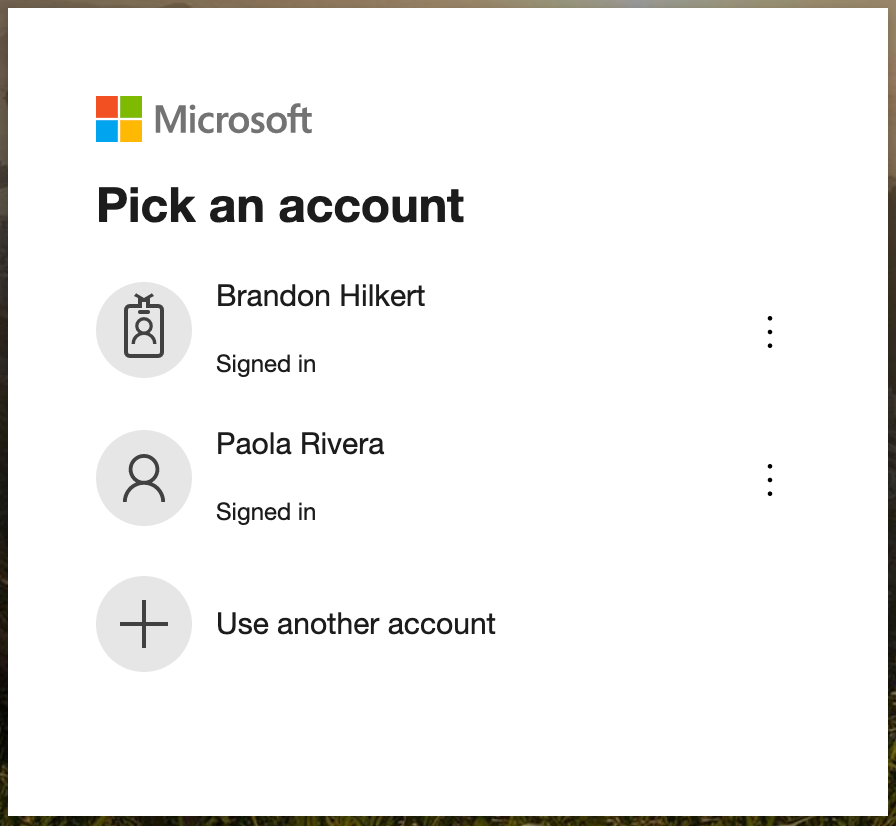 STEP 5: Accept the permissions by selecting Accept at the bottom.
STEP 6: Proceed through the onboarding prompts. You can always change the settings presented during onboarding at a later time.
STEP 7: After onboarding is complete, you may see a message about Bark syncing. After the sync completes, you will now see the Bark for Schools administrator dashboard.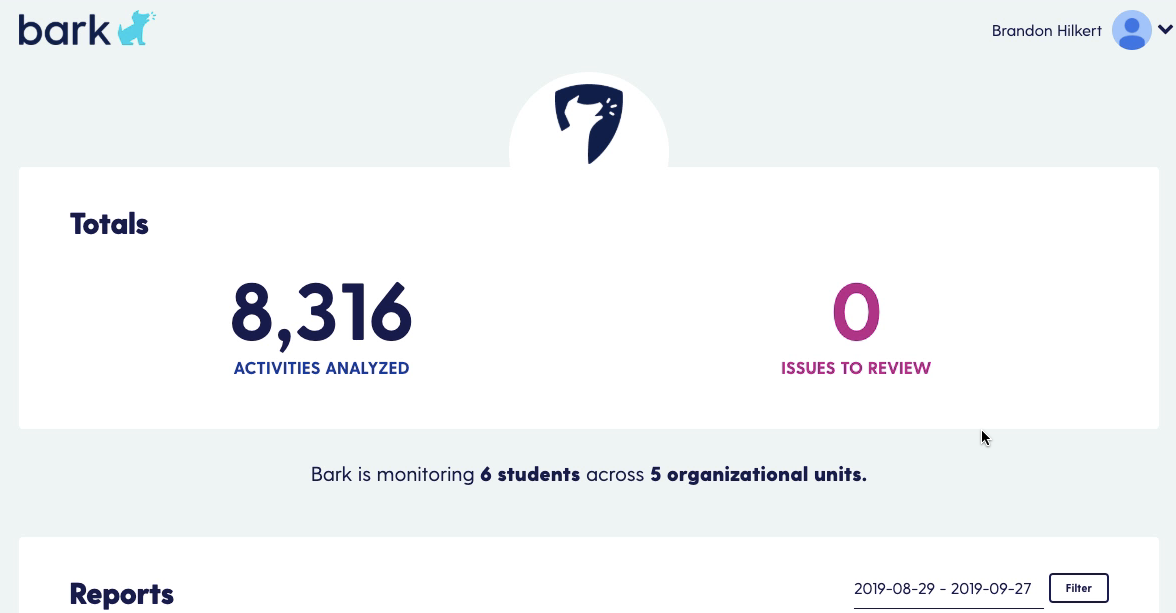 Reference these guides should you need to adjust settings for your Bark account!
Need additional help?
We have an incredible team behind the scenes here at Bark. For technical questions, we can be reached here. Our team is happy to help!