NOTE: All instructions need to be done by an administrator of the O365 domain. You may wish to create an O365 administrator for Bark (e.g. barkadmin@school.org) to make future handoffs easier. Once set up, you can then invite other users as Reviewers.
STEP 1: Click here to sign up for Bark for Schools on Office365: Launch Setup
STEP 2: Sign in with an administrator account of the Office365 domain.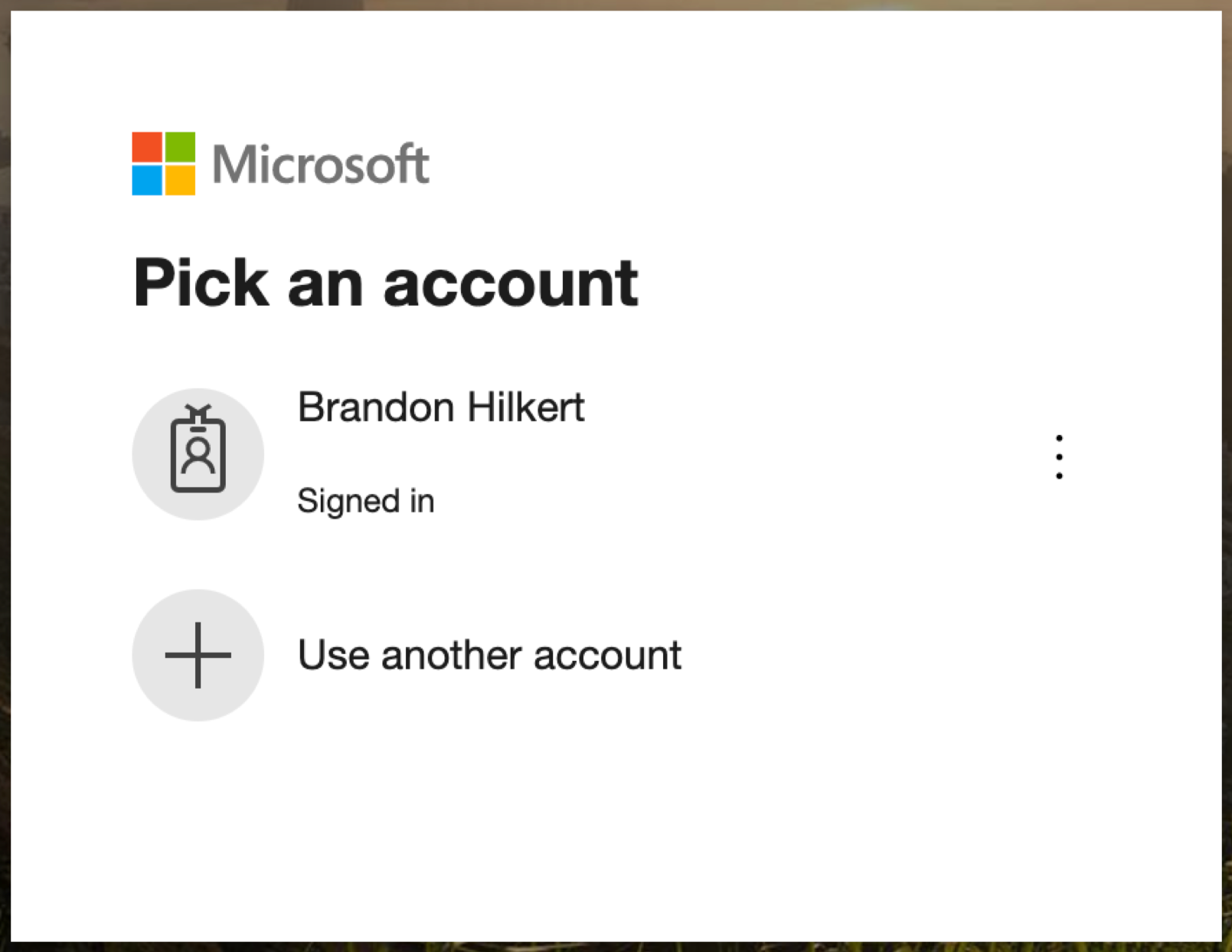 STEP 3: Accept the permissions needed for Bark by clicking the Accept button at the bottom: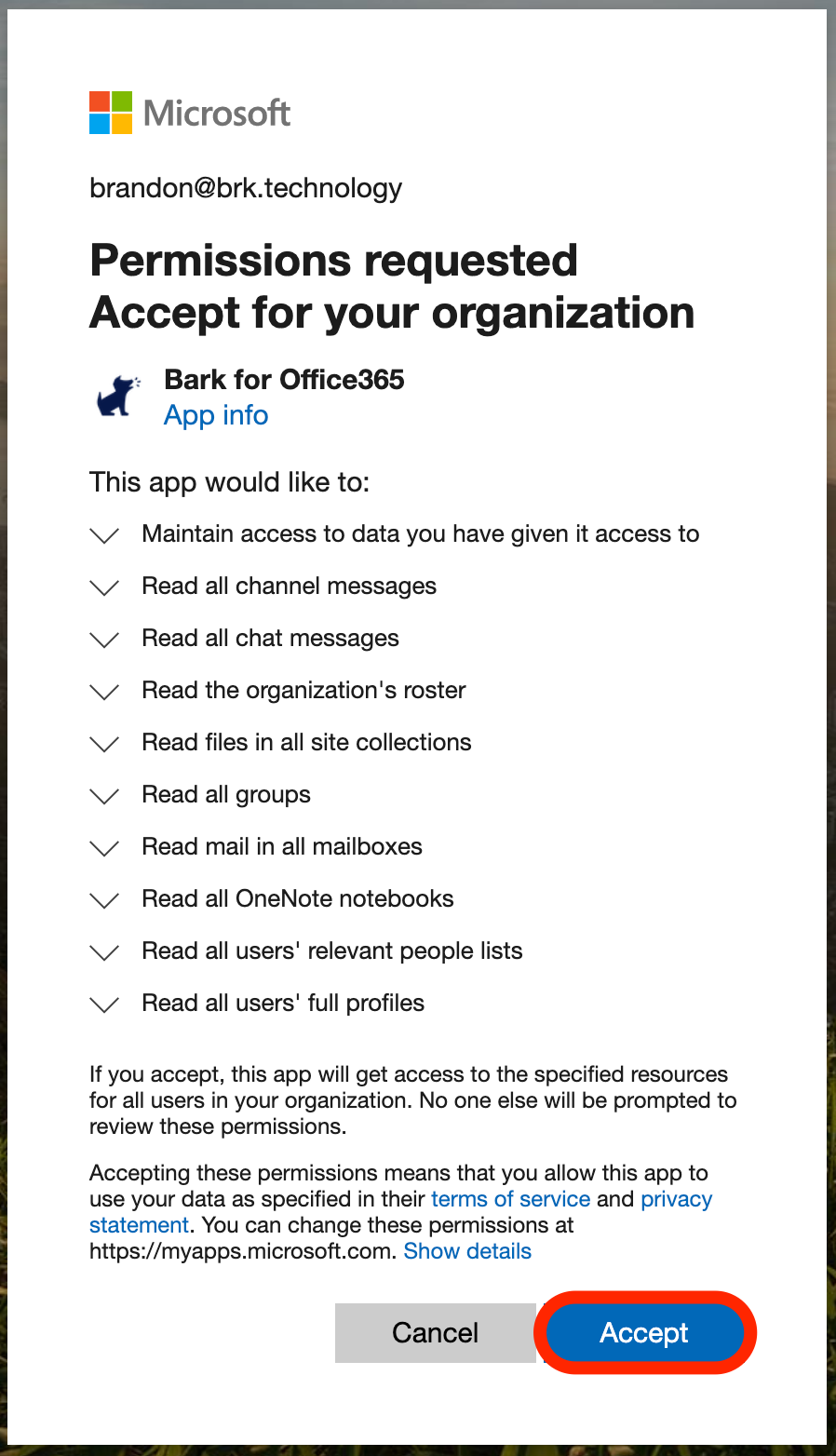 STEP 4: Choose the account you'd like to use as the first admin account: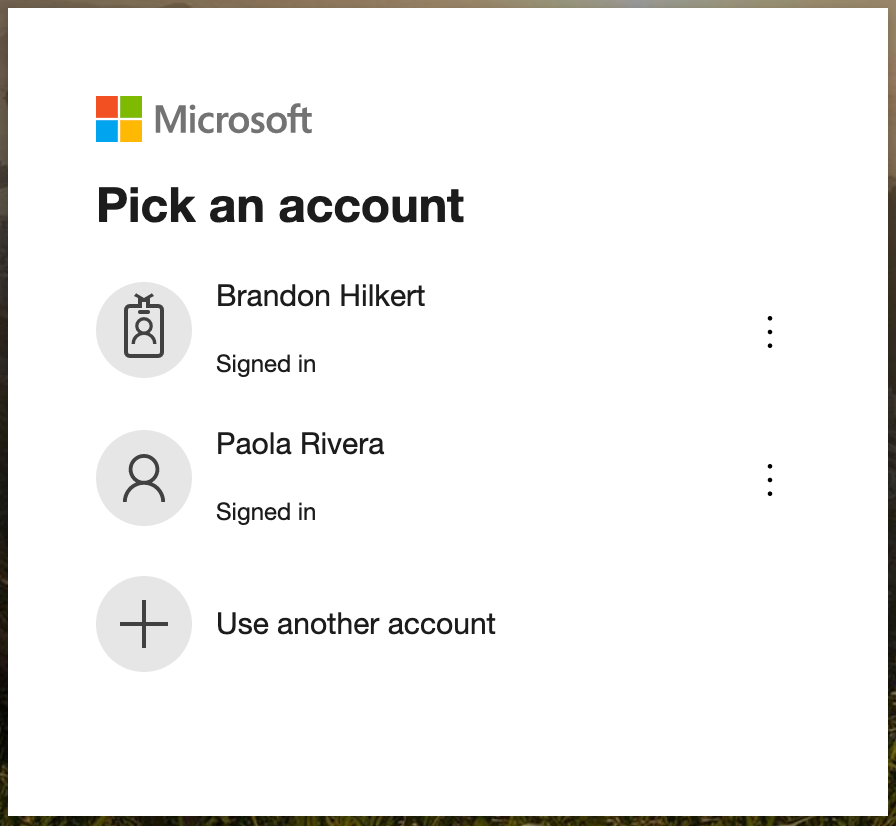 STEP 5: Accept the permissions by selecting Accept at the bottom.
STEP 6: Proceed through the onboarding prompts. You can always change the settings presented during onboarding at a later time.
STEP 7: After onboarding is complete, you may see a message about Bark syncing. After the sync completes, you will see the Bark for Schools administrator dashboard.
Going forward, you will navigate to bark.us/schools to log in, review alerts, and adjust settings within the dashboard.
How do I know it's working?
It may take up to 24 hours for the first-time sync with O365 to complete.
Then on your Bark dashboard, you will see "Bark is monitoring X students across Y organizational units." We should expect that number of students to be directly related to the number of Outlook / OneDrive accounts you have enabled for monitoring in your Bark Settings.
If that number seems low, ensure you've selected the applicable student groups & sub-directories in your Bark Settings. Remember, you will want to select Groups or Active Directories containing student Outlook / OneDrive accounts -- not just groups containing devices.
Additional Resources
Reference these guides should you need to adjust settings for your Bark account!
Need additional help?
We have an incredible team behind the scenes here at Bark. For technical questions, we can be reached here. Our team is happy to help!