This article covers the first-time setup under the Bark Premium subscription plan.
Get Started
STEP 1: Add your child(ren).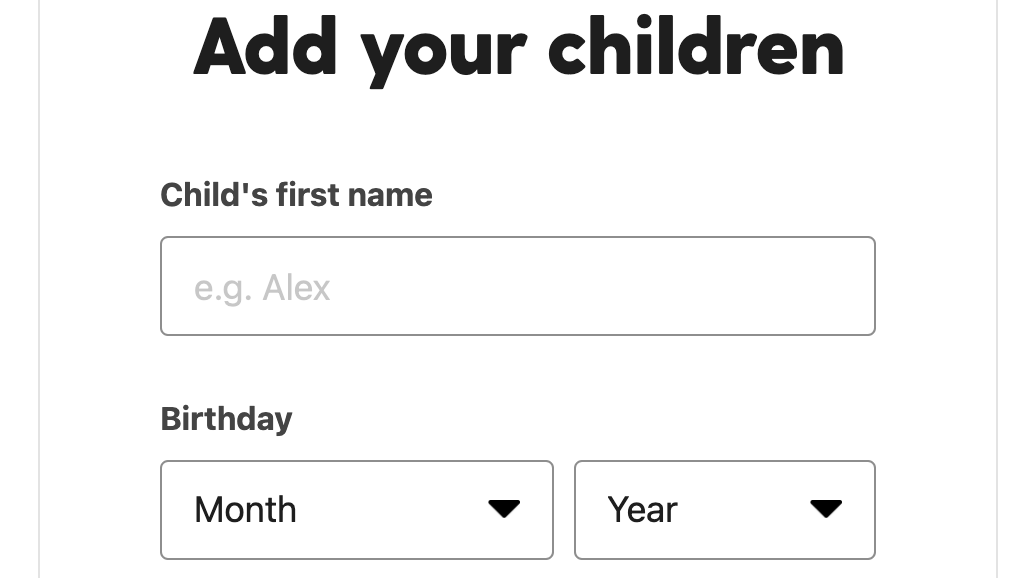 STEP 2: Select the email, social media, and device that you know that child uses.
You will later be prompted to do this for any other children you have added to Bark.
STEP 3: Add your payment information.
Payment information from a parent/guardian is required by the Children's Online Privacy Protection Act (COPPA) to give Bark consent to monitor your child's accounts and devices. You will not be billed until the end of your trial. You can change your plan or cancel at any time!
STEP 4: Review the "Before connecting accounts" page.
Some things to know:
You

OR

your child can connect accounts.
Most accounts require you (or your child) enter the username/email and password.
Some platforms may require that you have the device or your family's home computer on hand.
Team up with your child:
Let them know you

won't

see all their messages -- only potential dangers.
Connect at your own pace:
No need to connect everything right away -- you can always connect more later.
You can invite your child via

email or text message

to connect their own accounts.
STEP 5: Connect your child's accounts or devices for content monitoring!
NOTE: Depending on how many selections you made for each child, you may have to go through many screens until Bark is done asking about each one, so just hang in there!
Depending on what you have available, select I have [child's] device or I have [child's] password. This will allow Bark to monitor your child's account for that platform going forward. Bark will be able to alert you about potential new accounts in the future as well.
If that information is not available to you at this time, you can do it later.
Alternatively, you can invite them to connect their own accounts by selecting [Child] will connect this account.
If you'd like to skip any selection for now, just keep selecting I'll do this later or Next for each prompt that comes up. (Don't worry if you forgot to select something, just hang in there and you'll be able to add the new account later!)
When connecting the account, you may get a prompt asking you if you're sure. If applicable, you will click Allow, as seen in the example below when connecting a Google Drive, Gmail, or Youtube account: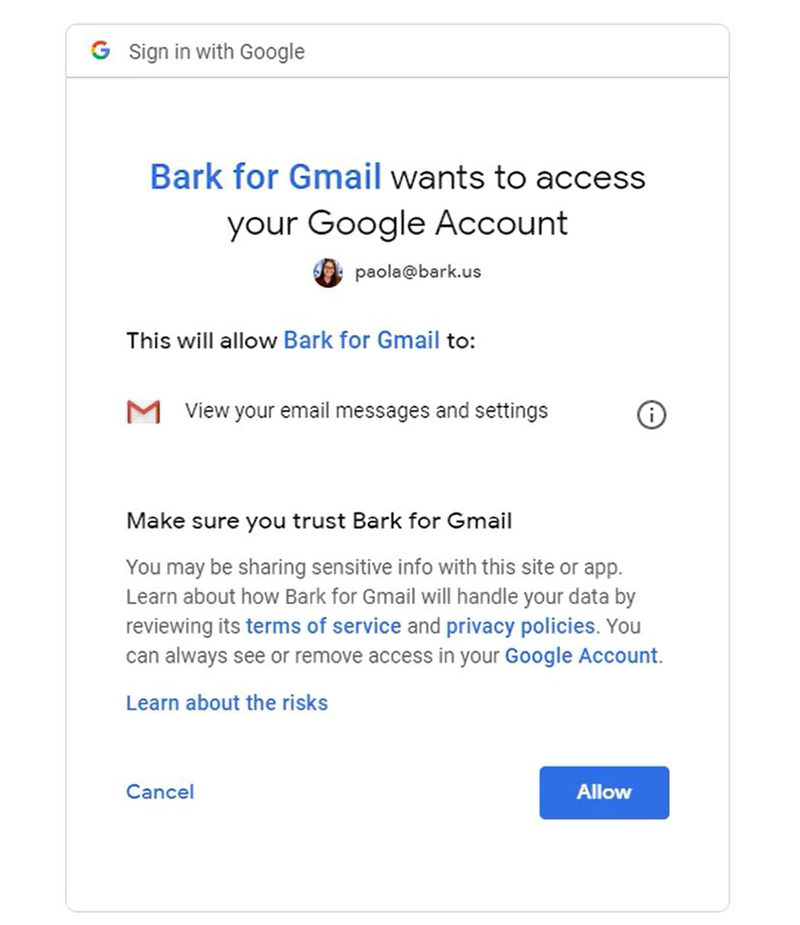 If you are having trouble connecting a social or email account, check out our troubleshooting solutions.
If you are connecting a child's device for monitoring, check out these other guides with detailed instructions:
STEP 6: Fill out your Alert Settings.
Verify this email is one that you'd like to receive alerts on. You can also add a partner, spouse, or family member's email or phone number if you'd also like to send them
alerts
on potential issues found for your child(ren).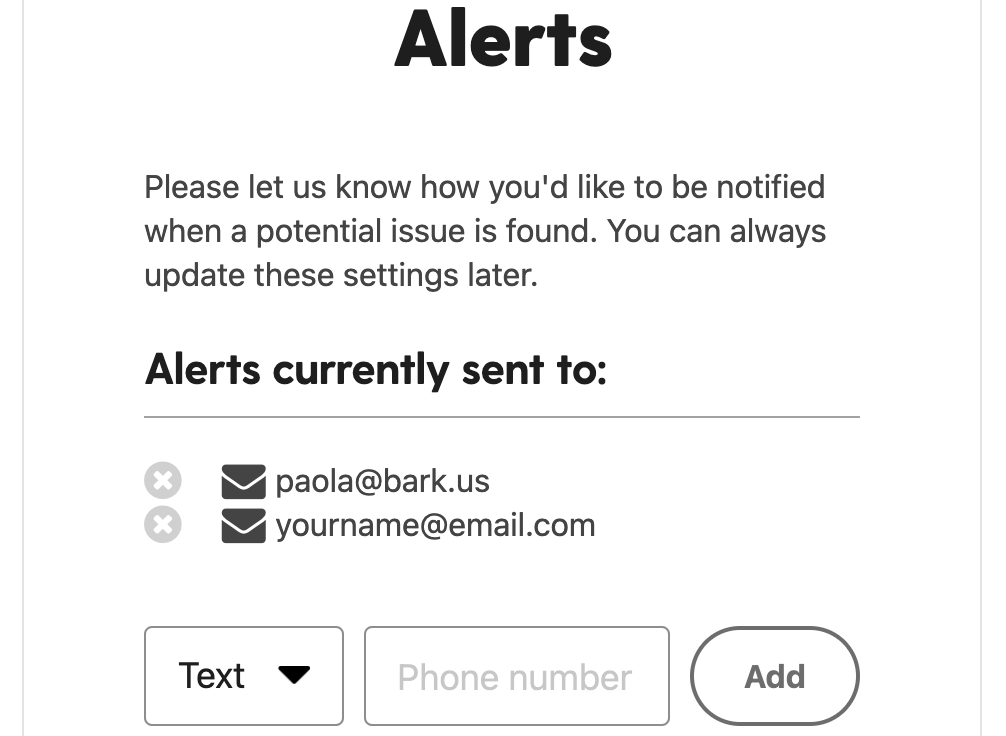 You did it! You got through the first-time set up even if you did not have all of your children's login credentials or devices at this time. You will now see this parent dashboard every time you log in to bark.us, the Bark app, or review an alert.
To remove any accounts added in error, click here!
To finish connecting any accounts you didn't have the password for at the time, select Finish Connecting next to the appropriate platform.
To add an additional email or social account for monitoring, since you get an unlimited number of accounts and devices you can monitor with Bark, see our walkthrough here!
Now have the device and ready to connect to Bark?
For your convenience here are our text and video walkthroughs for connecting devices:
Got stuck and or just need help?
Check out our troubleshooting solutions for connecting social media accounts here:
Still no luck? Bark Support has your back! Please do not hesitate to reach out to us.