Bark is able to monitor emails sent and received (including attachments) on connected email accounts like AOL.
When attempting to connect your child's AOL email account to Bark for monitoring, you may have come across the message below:

This is because of AOL's security policies, but we'll make sure you're able to monitor your child's AOL account!
STEP 1: Log in to your child's AOL email account.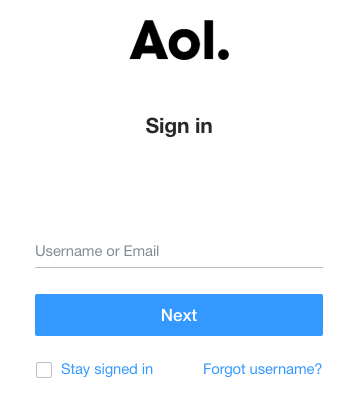 STEP 2: Select Options on the top right, and in the menu that appears, select Account Info.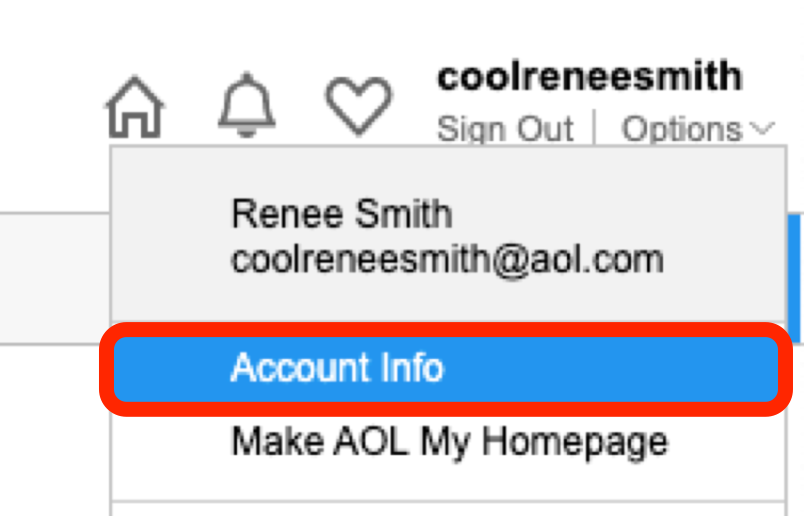 STEP 3: Select Account Security on the left-hand column.

STEP 4: Select Generate app password at the bottom of the page:

STEP 5: On the screen that pops up, select Other App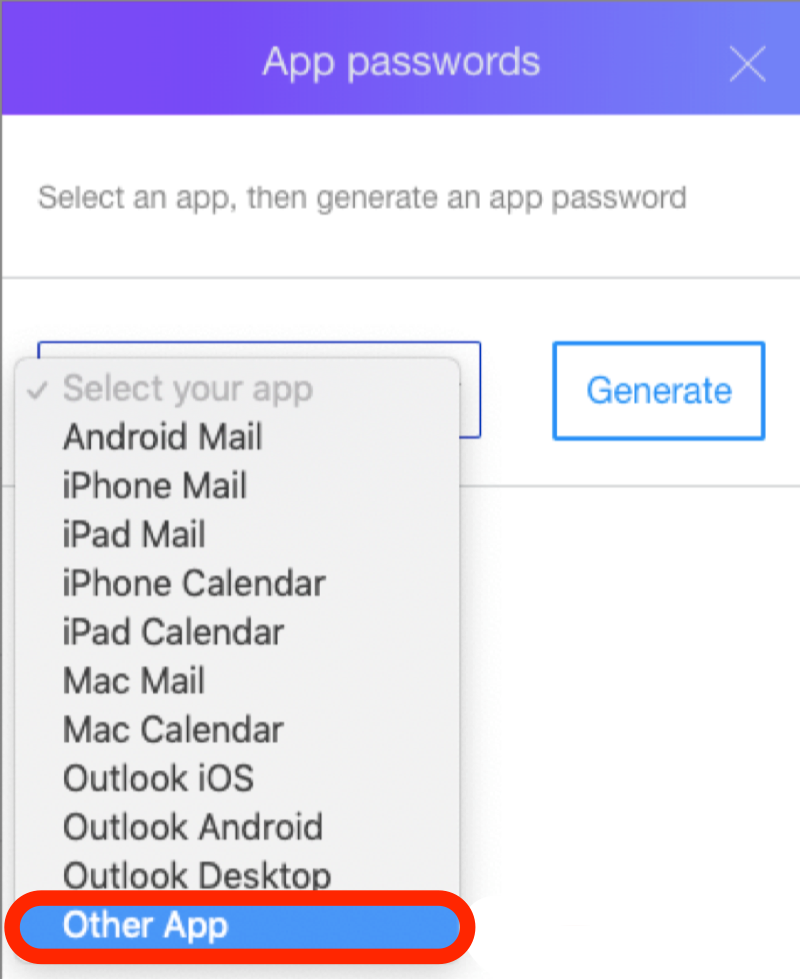 STEP 6: Input Bark as the name of that app and click Generate: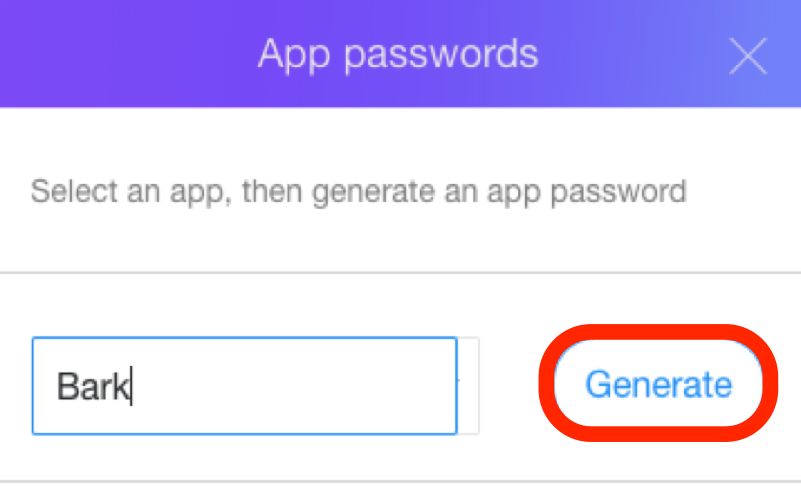 STEP 7: Copy the password on the next pop up.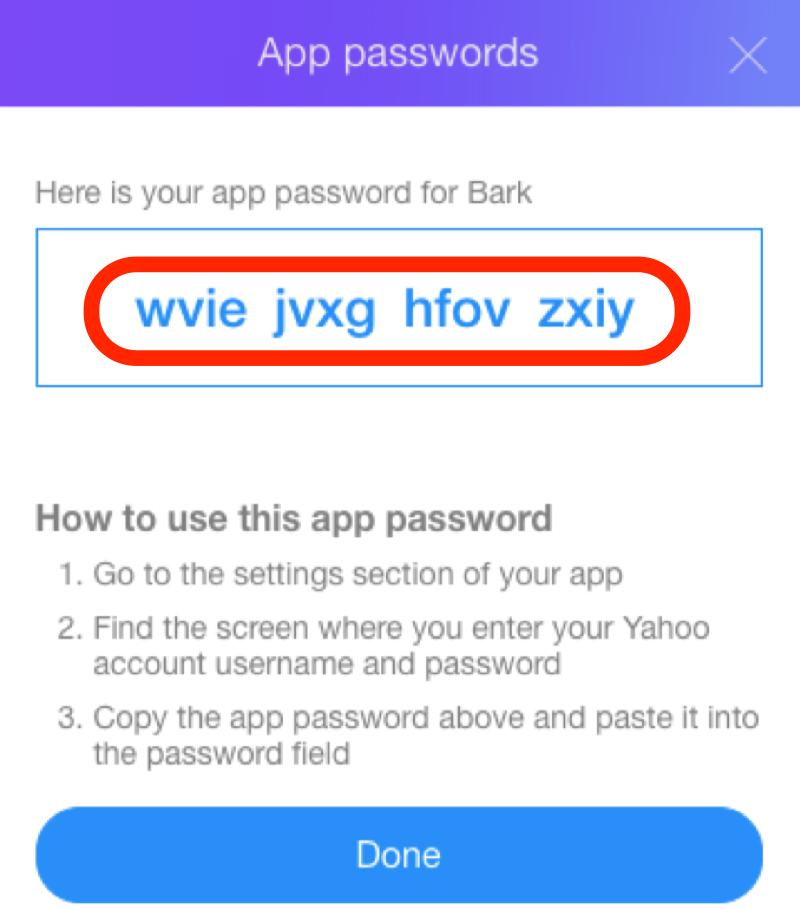 STEP 8: Paste the password within the Bark password field for connecting to an AOL account: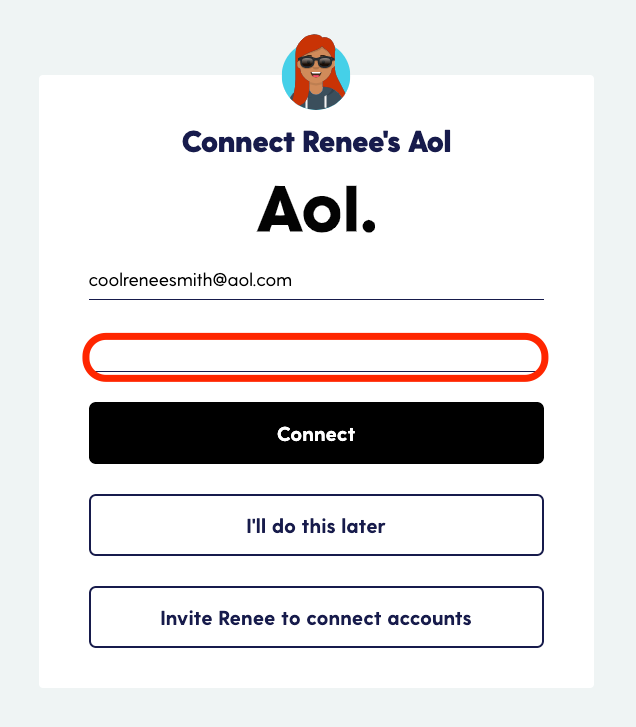 That's it! You'll see the message below, indicating it has been successfully connected for monitoring.

You will also see it on your Bark parent dashboard, along with all of your child's other connected accounts and connected devices.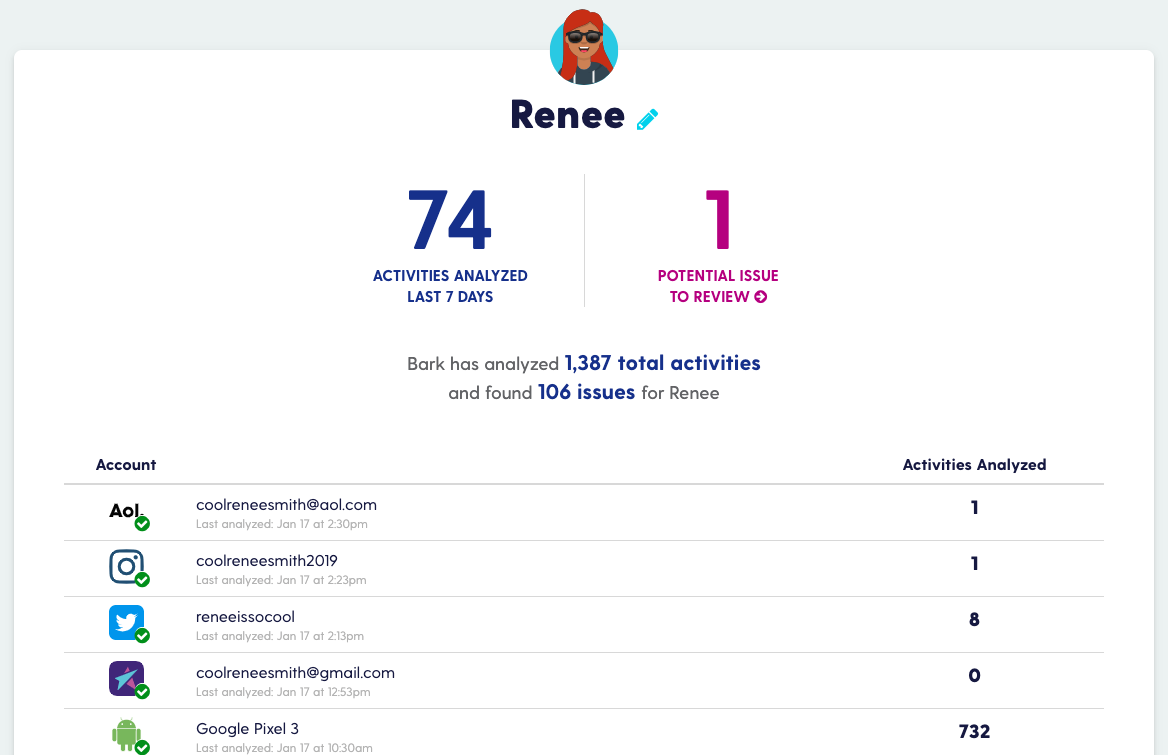 Need additional assistance?
If you are still having trouble connecting a Yahoo email account, don't hesitate to reach out to us!