How do I know if I have an Apple subscription?
On the Bark Account Settings page under Billing, you'll see the following message about managing your Apple subscription: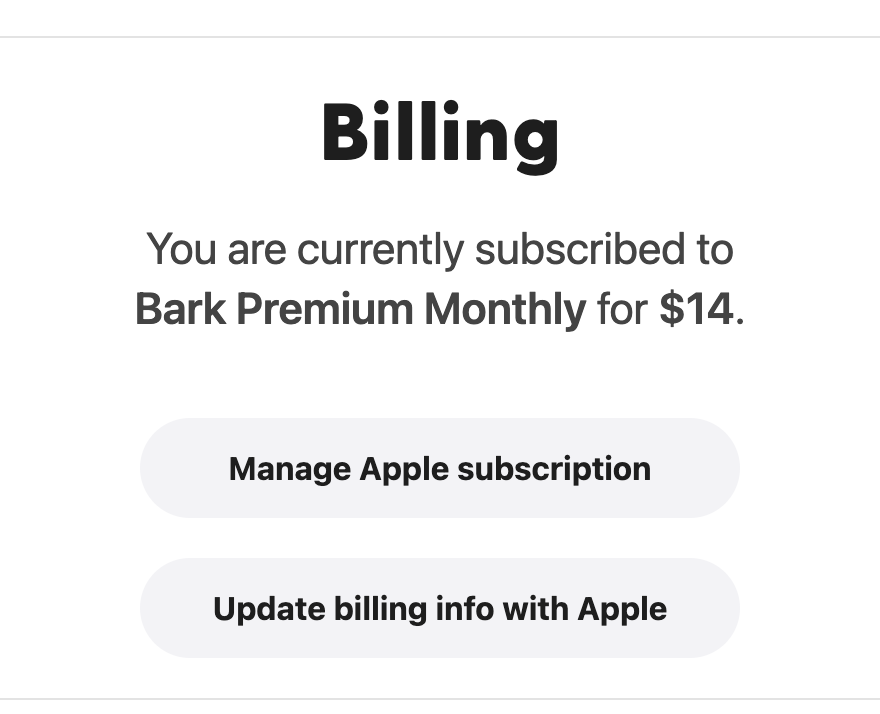 If you don't see your Apple subscription and instead see your credit card, PayPal, or Amazon Pay account information, you can simply update your payment information and adjust your subscription plan by following these steps instead.
How do I manage my Apple subscription to Bark?
If you used Apple's in-app subscription to get Bark, you can manage your Apple subscriptions on your iOS device. For any additional questions about Apple subscriptions, see below.
Need more help with Apple?
Need help or have additional questions?
We are happy to assist! Reach out to Bark Support, and we'll help every step of the way.