When you first set up Bark In-Home filtering, it will detect all devices connected to your home network. When it does, it automatically places them under the Unmanaged profile by default. If you've also installed the Bark Kids app on the device, then you may see two of the same device listed.
While sometimes we can automatically merge the duplicate device for you, we've empowered you with tools in the case that does not happen.
Learn more about why Bark may have detected the same device multiple times.
How to Merge Devices
STEP 1: Identify the devices shown in your Unmanaged list by referencing this guide. If you find two device entries that happen to be the same device, those are the ones we are interested in merging on your dashboard with the following steps.
In our example below, we are looking at an iPhone XR that generated two devices -- notice the names and checkmarks:
STEP 2: Assign each duplicate device to the applicable profile (e.g. "Johnny" or "Shared Devices").
STEP 3: Under the child's Screen Time devices, scroll down and click on one of the duplicate devices.
STEP 4: Click on the ... icon 💬 on the top right > select Merge With Duplicate.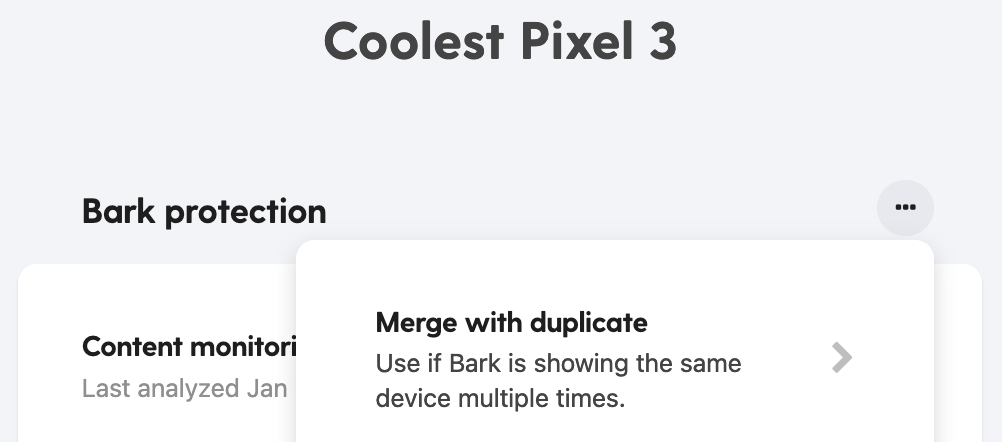 STEP 5: It will then prompt you to select the device you'd like to merge.
NOTE: If you're getting an error when trying to merge devices, then it likely means one of those devices has already been merged. Verify whether that's the case by seeing if you can "split" the device!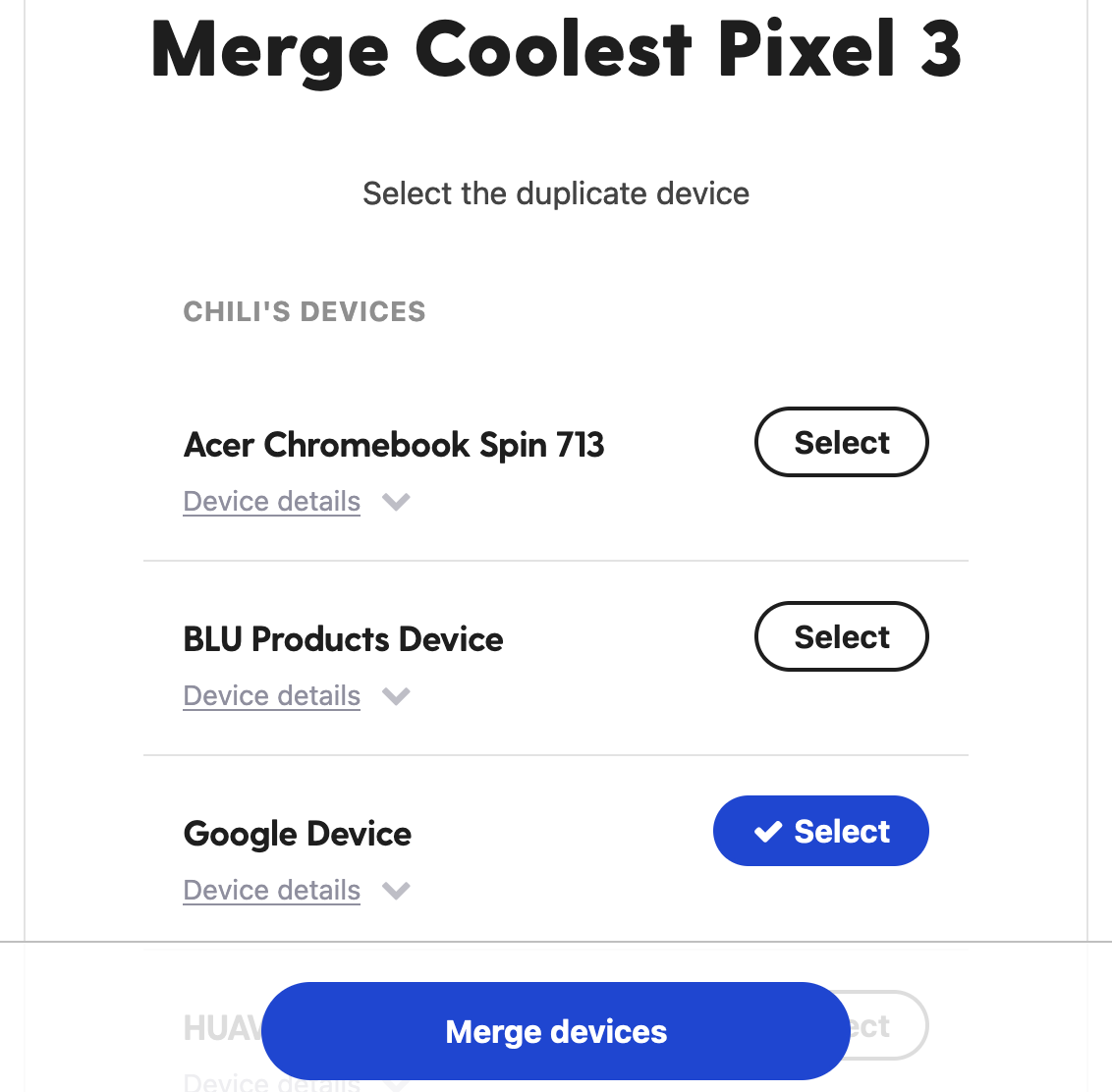 That's it

—

you've now merged them! 🎉
This will make it easier for you to manage the device down the line.
Make sure you review your child's Screen Time rules and schedule by following this guide: Managing Screen Time & Web Filtering Rules
Need help or have additional questions?
We are happy to assist! Reach out to Bark Support, and we'll help every step of the way.