Set Up Contact Approval
To manage your child's contact settings from your dashboard, click on the Bark Phone tile and then on Contacts.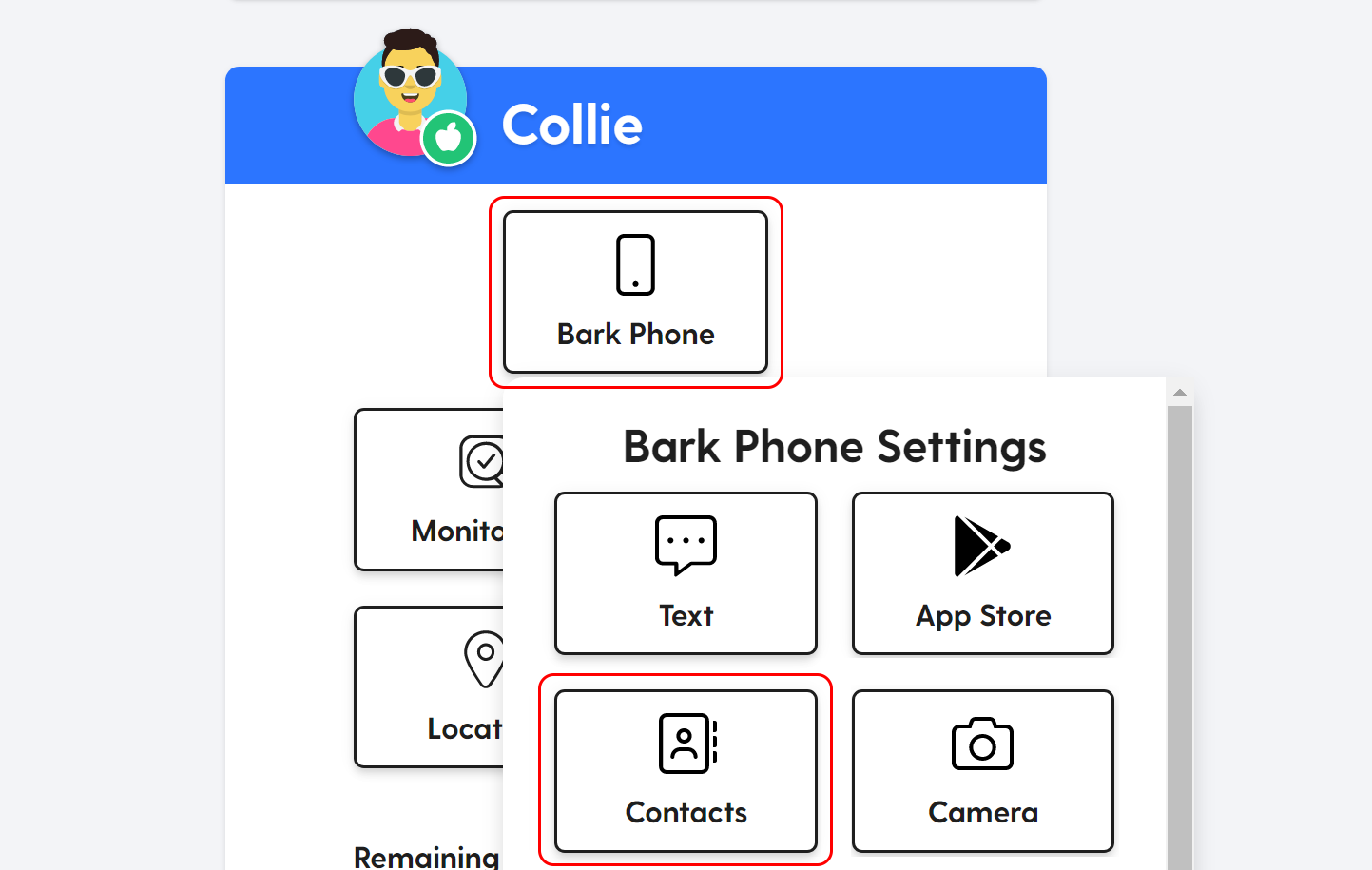 Types of contacts
✅ Approved Contacts - allow calls and texts to and from this number except at bedtime or when paused.
Emergency Contacts - always allow calls to and from this number.
🚫 Unapproved Contacts - block calls and texts to and from this number.
When an unapproved contact reaches out...
All of their texts will be hidden from your child.
Their calls to your child will go straight to voicemail.
Your child will be able to see their phone number and request approval.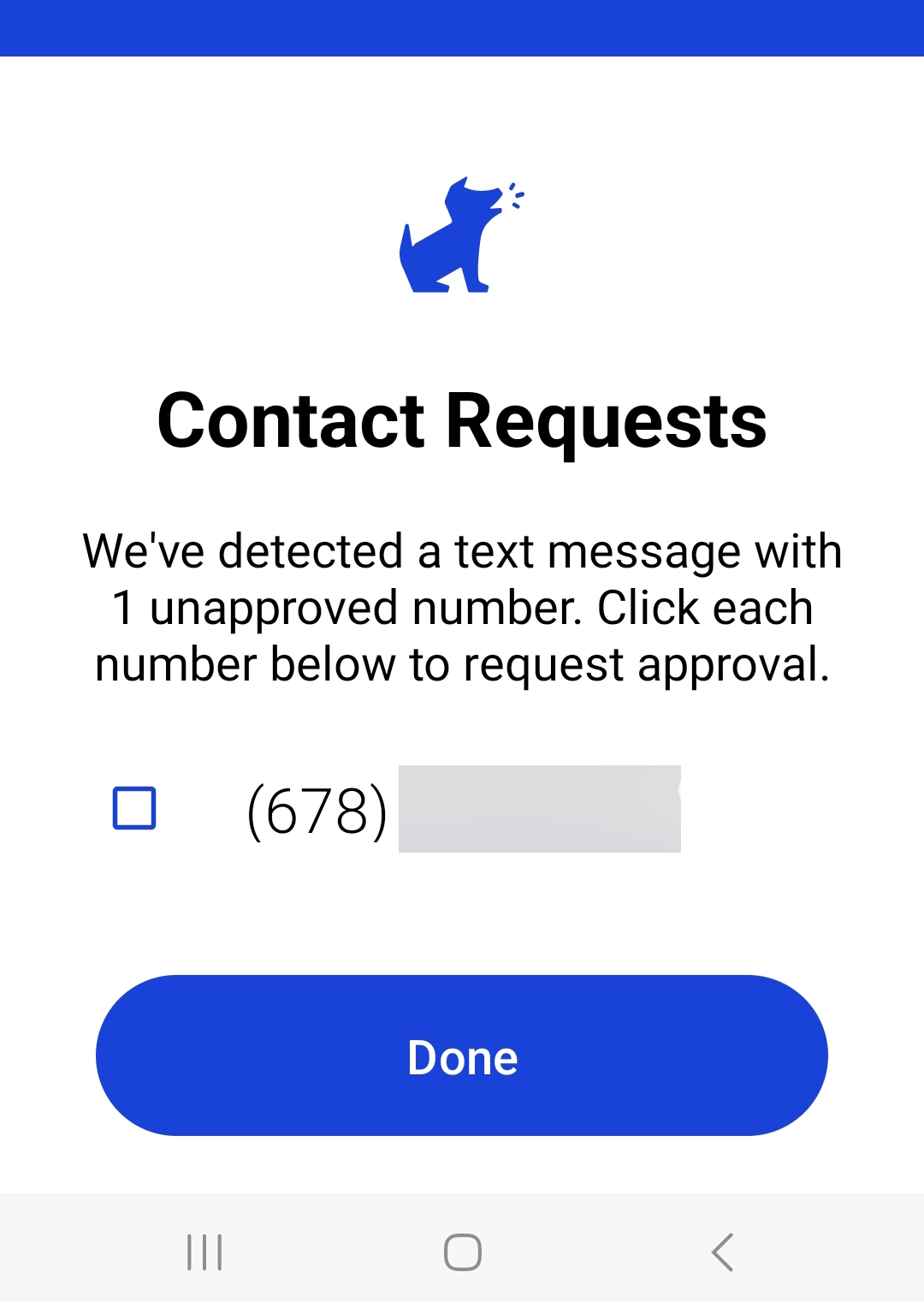 When your child requests approval...
You will get a notification.
A task to review contact requests will appear under the child's name.
Texts sent or received while the contact was unapproved are not saved.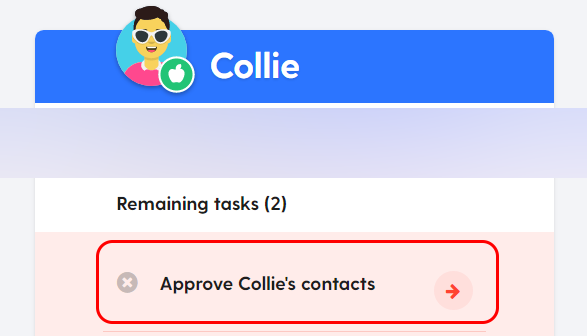 When you approve a contact request...
Your kid can now send and receive texts from that contact.
Your kid will get a push notification.
Your kid will see an option to add the contact.