The Bark Phone is the only smartphone that comes bundled with Bark's Premium monitoring features, tamper proof controls, and Bark Wireless Service for voice, text, and data.
Orders
Order the Bark Phone for your kids here! Check on the status in your account settings.
Shipping
Our team strives to fulfill Bark Phone orders within 2-7 days, and we offer free shipping.
We send a confirmation email with a tracking link once it's in transit. You can also find the tracking link in your account settings.
Adjust Data Plan or Transfer Number
After setting up the Bark Phone, you can always adjust your child's data plan or port in their previous number in your account settings: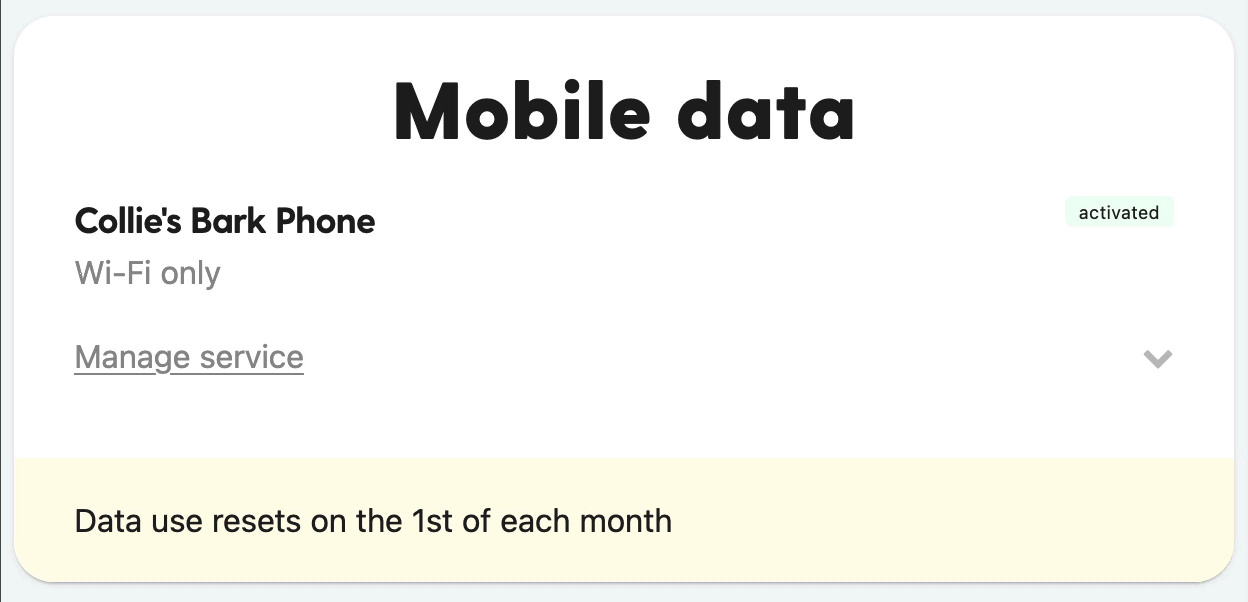 Repairs & Upgrades
Returns
We're sorry to hear you'd like to return the Bark Phone. Our support team is happy to help resolve any issues you may be running into! You may also want to check out our troubleshooting guide.
When you cancel your Bark account, it kicks off the Bark Phone return process automatically. If this applies to you, be on the lookout for an email from @bark.us titled "Bark order return" that contains your shipping label.
Once we receive a return, we do an inspection. Please review this page for information on costs associated with damaged phones.